Whether it's a romantic date night at home or you just want to create ambience in a room, you can create quite a dramatic effect with the simplest touches.
These romantic home decorating ideas not only create the kind of atmosphere you'd find in your local Italian restaurant, they can be used all-year round.
Alternatively, if you want to dedicate your entire interior design concept to a luscious love boudoir instead, you can also step this way…
See: 6 Movie Date Night Ideas You'll Love
hang string lights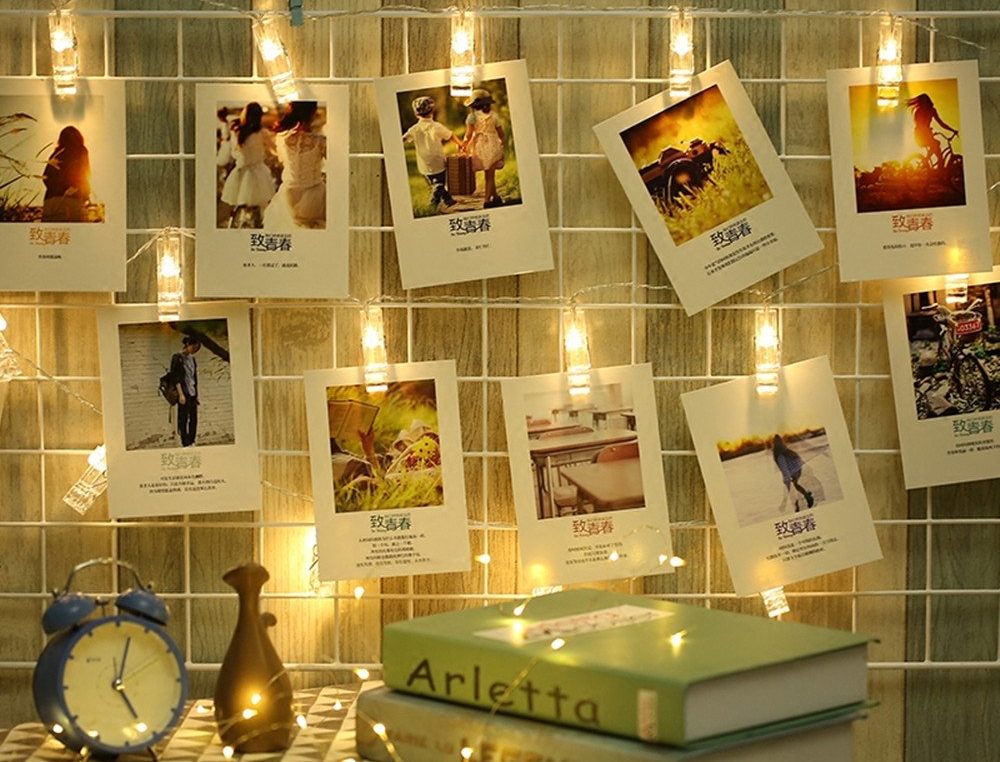 String lights are a classic for adding atmosphere to a room, but the addition of a photo clip just gives it the personal touch.
LED Photo Clip String Lights, Amazon, £7.95
---
Create a gallery wall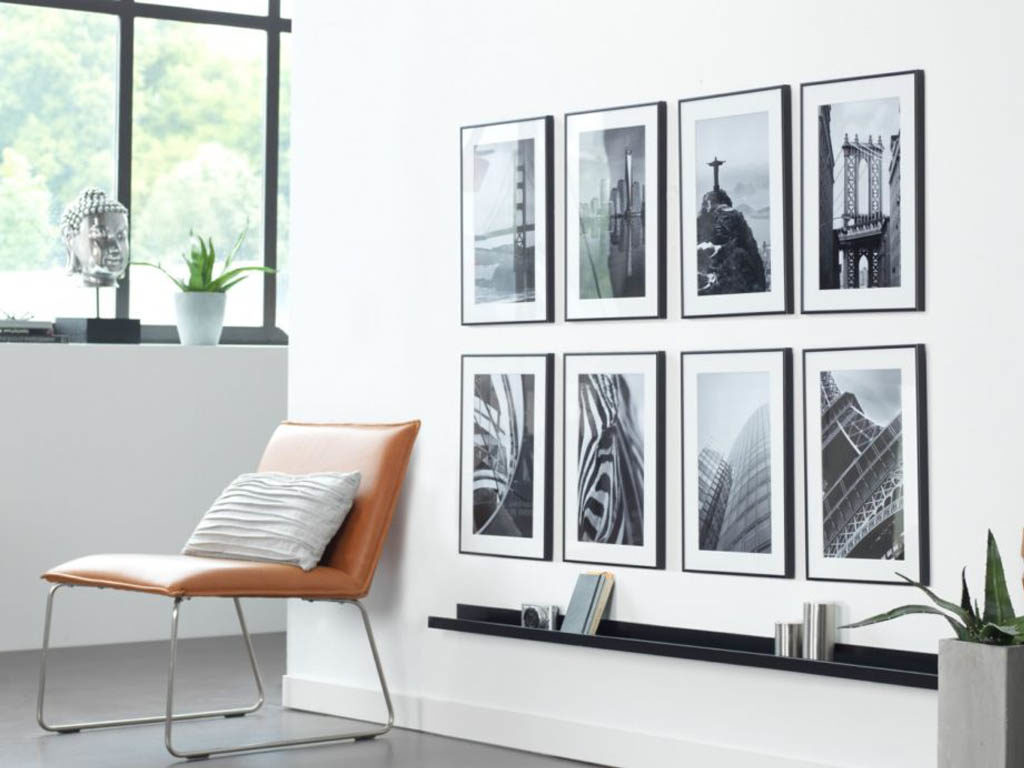 If you're looking to create a romantic feel in your home all-year round, creating a gallery wall is a genius way of displaying your wedding day photos or even documenting your travels.
---
See: Research Shows It Takes Just 30 Minutes to Fall in Love with Your Pet
---
go for tealights
Candles are also a classic way to create ambience in a room but how about popping them in a love-themed tealight holder?
Decorative Spiral Heart Candle Holder, Etsy, £13.99
---
See: This New Homeware Collection from Ceraduo Embraces Romantic European Vibes
---
Opt for inspirational quotes in your homeware
A simple way to bring a touch of romance to any room is to add a life-affirming quote. A throw pillow can add a bit of personality to a simple, chic chair.
Love Never Fails Throw Pillow, Etsy, £15.95
---
Opt for soft colours
Romance doesn't necessarily equal blush pink; a neutral glam look can give off Parisian chic vibes.
Soft, pastel colours or neutral tones paired with glamorous decorative details are reminiscent of the ultimate city of love!
---
See: Luxury Candles Everyone Needs In Their Home In 2019
---
Go for Fragrance
Luxury candles can add glamour, warmth and a gorgeous fragrance to any room.
Jo Malone Candles, Jo Malone, from £47.
---
Include a crystal chandelier
Crystal chandeliers can add instant luxurious glamour to the home, creating cosy hotel hideaway vibes at home.
---
See: 15 of the Best Bedroom Wall Colours That'll Help You Always Enjoy a Good Night Sleep
---
personalise your throw pillows
Whether it's your wedding day photos or simply special pictures you cherish in life, why not display them as a personalised throw pillow?
Personalised throw pillow, Bags of Love, From £38
---
Bring on the mood music
Nothing creates a romantic vibe quicker than mood music, but if you don't want an ugly pair of speakers cramping your style check out the stunning range by IKEA and Sonos.
The speakers are either a table lamp or a bookshelf in disguise.
---
Build a fireplace
Nothing is more romantic than gathering around a cosy, crackling fire. An added rug or coffee table can ensure it's the ultimate place to relax together.
Follow Inspiralist on Facebook and Pinterest for all your eco-friendly lifestyle and sustainable home decorating ideas.
Sign up to the weekly Inspiralist newsletter and get the top stories delivered straight to your inbox.
Sign Up