When it comes to Scandi-living, who doesn't love the cool, calm and collected vibe it exudes and evokes?
Scandinavians, who have filled our homes with Hygge lifestyle ideas, know exactly how to live life to the fullest and transform homes into relaxing, almost zen-like, sanctuaries.
Scandi homes are filled with sleek, streamlined, inventive storage solutions, light, muted colour variations and uber stylish appliances, but it is the kitchen where the lifestyle really comes out to shine.
See: This Modern Home Has the Dreamiest Touches of Nature
Inspired by cooling colours of nature, Nordic kitchens are home unto themselves.
Scandinavian style kitchens evoke sophisticated living, without the enormous price tag you would typically expect from this type of design. They are also filled with sustainable ideas to help keep that naturalistic feel at its core.
The aim is to keep the colour palette within the range of whites and cool greys, adding some metallics for extra warmth and style.
Storage is a key element of Scandi kitchen design. Floor-to-ceiling cabinets help to create that sleek, uncluttered, contemporary look.
For a complete guide to Scandinavian kitchen designs we have a selection of inspiring ideas that are guaranteed to help you embrace a bit of Nordic living.
See: 16 Grey and White Living Room Ideas That'll Help Your Home Look Effortlessly Luxe and Stylish
Mood Lifter
When you walk into a kitchen you want an instant mood lifter, with light beaming in, bright colours fillings the room and a completely relaxed vibe.
The colour wheel used here personifies Scandinavian kitchen living completely.
---
Go With The Grain
When it comes to fitting and fixtures, Scandinavian kitchens are all about sleek wooden cabinets with a finish that adds an interesting layer of texture.
Floor-to-ceiling cabinets are the go-to for Scandi kitchens, and there is little argument as to why when you see what that style can produce.
---
Metal Works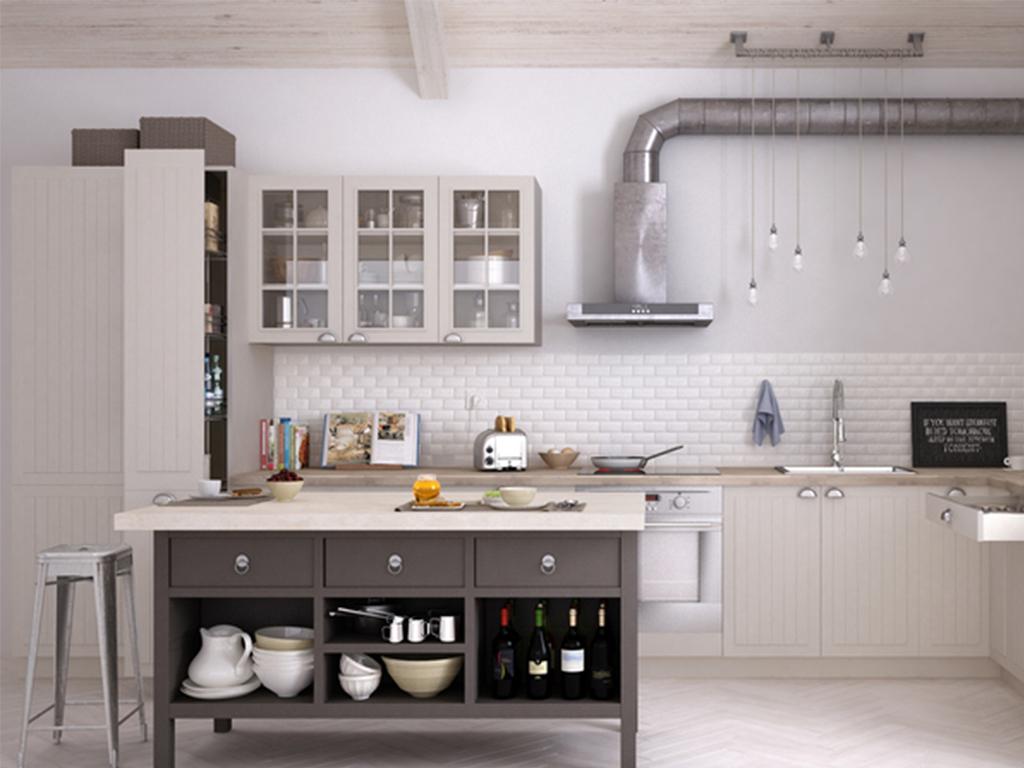 White and warm metal are two essential must-haves when attempting to create that perfect Scandinavian kitchen escape.
The finish both materials provide make the space fill brighter, fuller and warmer.
---
Copper Touches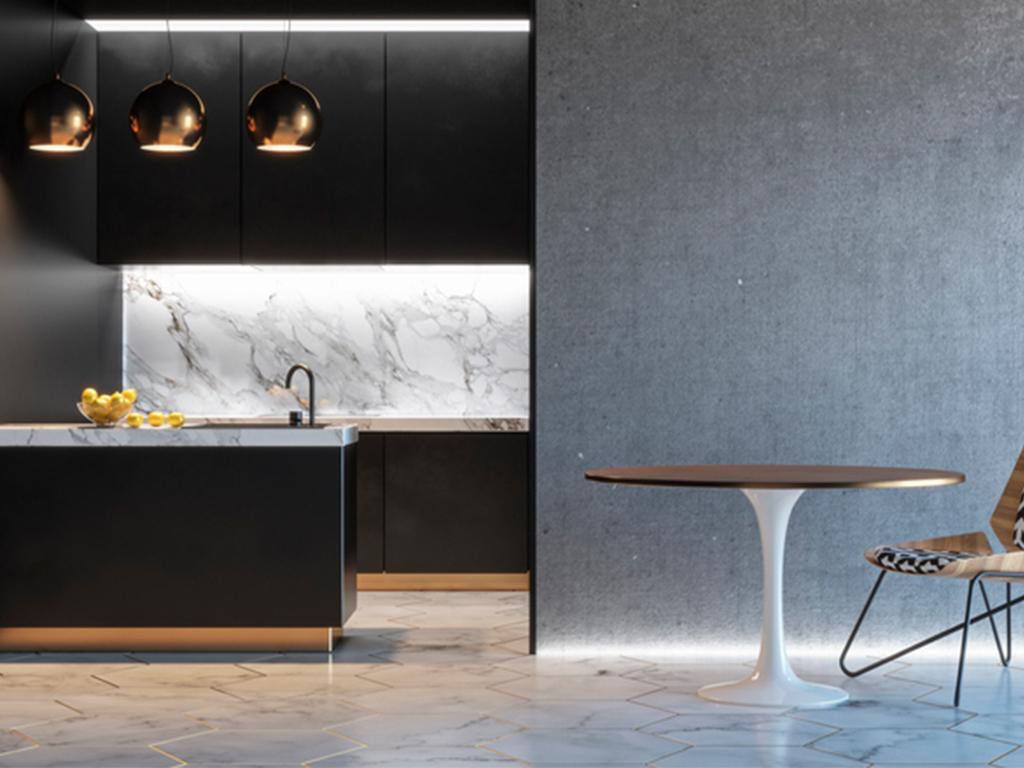 Copper is another Scandi-necessity, and also very on trend.
It is a great partner for wood flooring, dark seating or counter-tops and earthly shades.
Copper lampshades, pots, appliances or vases are guaranteed to help transform your kitchen into a Nordic escape.
---
Smooth and Sleek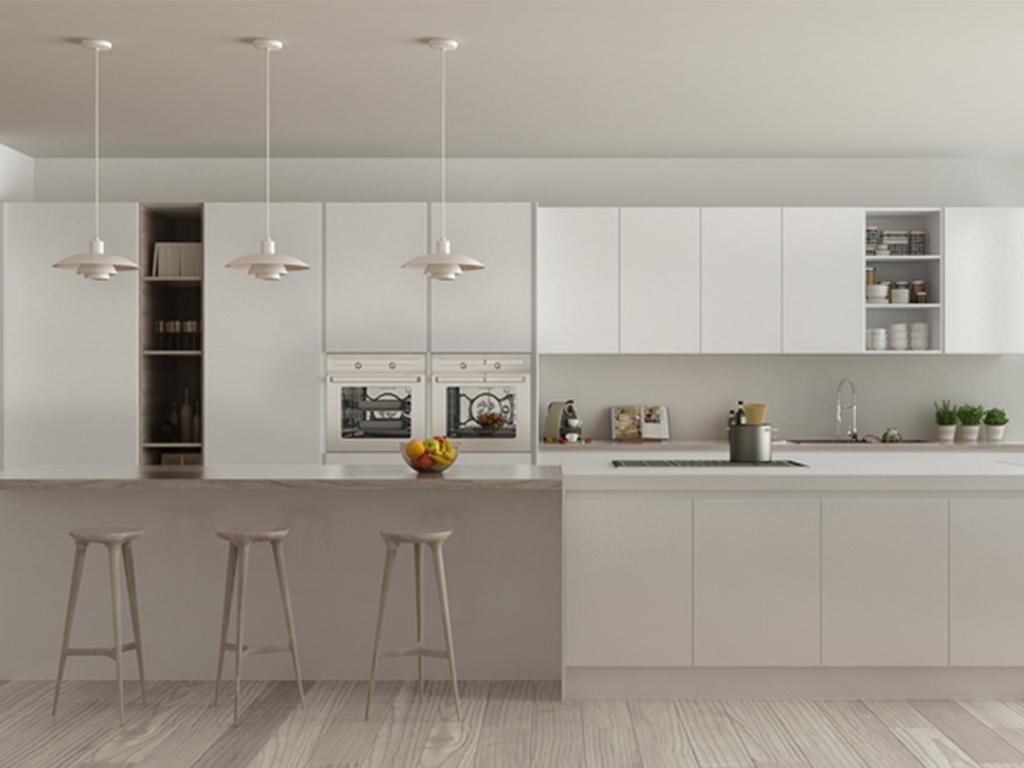 Scandivanian kitchens are nothing without that clean and contemporary feeling.
Cabinets that are all uniformed and streamlined throughout the entire space are ideal for creating your own slice of Nordic living.
---
Stool Life
Kitchen tables and chairs are out, stools and breakfast bars are in.
Looking to make life as simple as possible? Scandinavian kitchens aim offer fixtures that offer multiple uses and utilise every spare bit of space.
Units that double as a dining options and storage solutions are always part of Scandinavian kitchens. They offer function without compromising on the sleek design profile.
---
Fitted and Flush
It doesn't matter the size of kitchen space you have, Scandinavian kitchens can fit in them all.
In tight spaces look to have units fitted flush against the walls and make everything multi-functional and practical.
While in larger kitchens make sure to keep the flow of the kitchen unobstructed, when possible, with an open and airy design.
---
Simplicity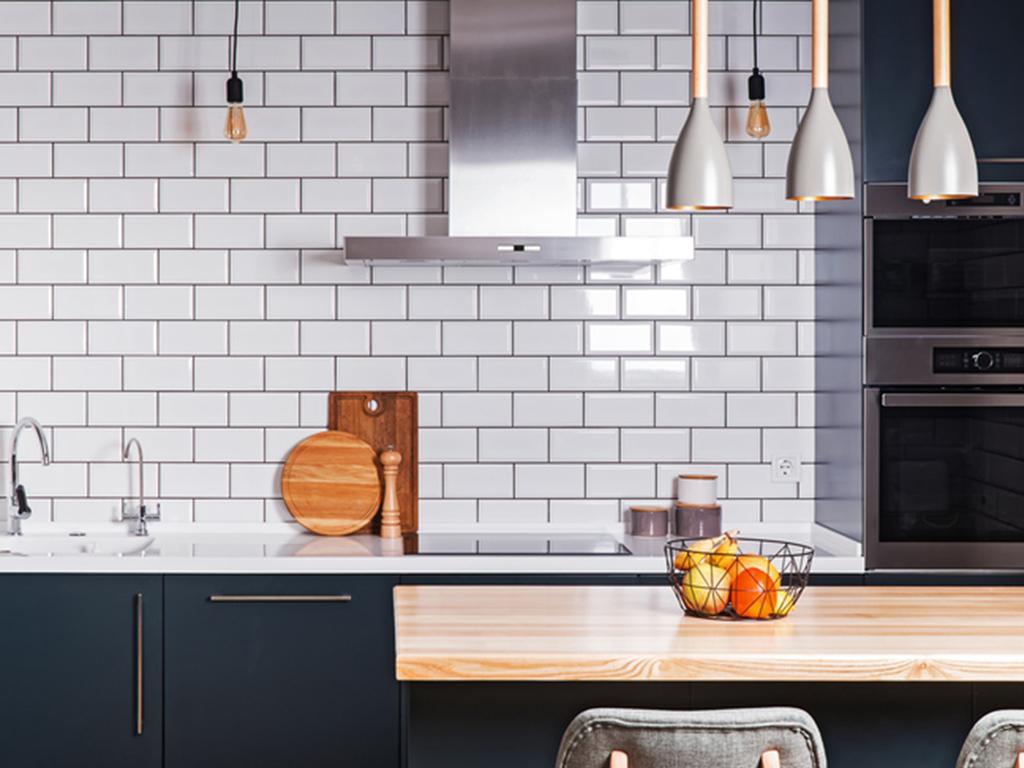 When it comes to Scandinavian living the devil is in the details, the simple the better.
Whether it is simple wooden tabletop finishes, which can be surprisingly luxurious, clean metal, stone or slate features, Scandi homes are all about single, uniformed, flowing spaces that do not draw attention to one feature, rather letting the entire space envelope you.
See: Bedroom Ideas for Men That Ooze Style and Sophistication
---
Marble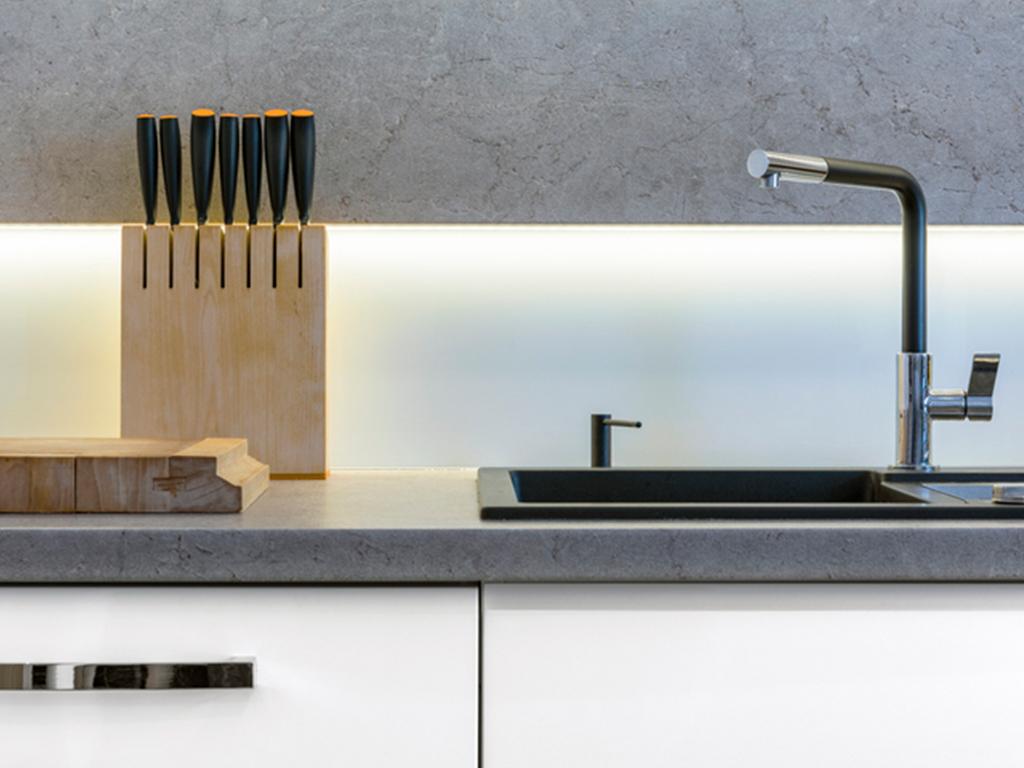 In any kitchen, large quantities of marble are the perfect way to create an elegant, luxurious feeling without compromising the simplicity of the space.
Adding touches of marble to counter tops, walls, or even the floor, are great ways of creating the perfect Nordic kitchen.
---
Texture
Much like with marble additions, adding a dab of texture is another staple of Scandinavian kitchens.
Texture can come in wood, metal, stone, plastic or even nature, and it is the perfect way to hammer home the relaxing, smooth and calming vibe.
---
Hidden
Scandi homes boil down to three main features; minimalism, clean and most importantly, clutter free.
Much like the neutral tones and natural feelings, storage solutions are a key element of Scandinavian kitchen spaces.
Storage options in the form of hidden drawers or floor-to-ceiling cupboards are never far from Nordic kitchen escapes.
---
Sustainable living
Whether it be environmentally friendly sourced wood, metal or other material, sustainable kitchens are core to the Scandinavian lifestyle.
Adding sustainable water, heating and cooking solutions can not only make your space fully embrace the Scandinavian inspired way of life, but it can also help make a difference in the monthly utility bills.
Follow Inspiralist on Facebook and Pinterest for all your eco-friendly lifestyle and sustainable home decorating ideas.
Sign up to the weekly Inspiralist newsletter and get the top stories delivered straight to your inbox.
Sign Up