Snug have created a new furniture range that aims to simplify the sofa buying process, whilst also offering the snuggliest collection of living room accessory homes can buy.
Sofa in a Box from Snug are a range of high-quality and comfy, self-assembly sofas, which require no tools to build, that aim to give your living room an injection of snuggle-vibes and a little touch of cosy luxury.
See: 10 Letterbox Gifts That Go Beyond Flowers and Chocolates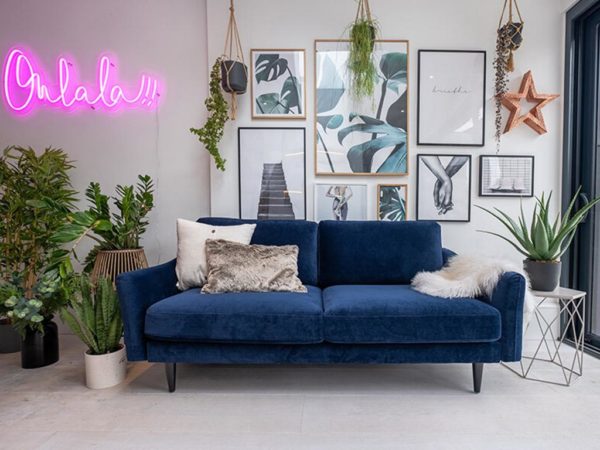 See: There's Now an Eco Subscription Box That Helps Your Bathroom Go Plastic-Free
In an effort to simplify the way homes find their perfect sofa, Snug developed an easy-to-follow ordering system that takes all the pain out of sofa shopping, instead giving it a stress-free, fun update.
Snug's unique furniture collection is home to a range of elegant, stylish, easy-care, flatpack sofas that arrive at your door within three days after ordering and can be assembled in a matter of minutes, without the use of any annoying tools.
The collection features the Rebel three seater sofa, the Snuggler 1.5 seater, the Rebel corner sofa, and the Rebel footstool. All come in a variety of fabric designs from velvet to teal to blush coral.
All of the sofas have been upholstered with stain-resistant, east-care fabric, and each item boasts fully padded frames to add an extra-comfy layer for people's backs, bums, and arms.
To view the complete Snug collection visit Snug online.
Prices for Snug Sofa in a box start at £299 for the Rebel footstool and go up to £1,599 for the Rebel corner sofa. All are available to order from Snug online.
For more information on the Sofa in a box furniture visit Snug online.
Follow Inspiralist on Facebook and Pinterest for all your eco-friendly lifestyle and sustainable home decorating ideas.
Sign up to the weekly Inspiralist newsletter and get the top stories delivered straight to your inbox.
Sign Up