2020 is turning into the year of the houseplant and to help the trend flourish further super-sized greenery are set to take over homes.
According to the Royal Horticultural Society's 2020 Gardening trends report, super-sized plants are going to be sprouting up across homes in the UK as people all aim to embrace a more all-natural and green way of decorating homes and living.
See: This Lighting Range Is Infusing Homes with a Touch of Luxurious Sustainable Decor Designed to Last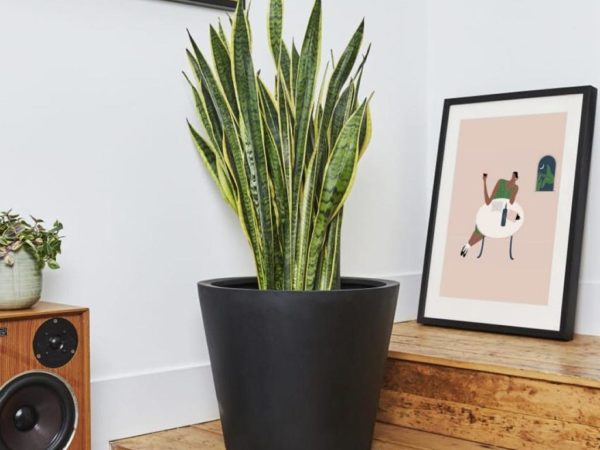 See: IKEA Reveal a New Environmentally Friendly Way to Tidy Homes
Forget the days of small decorative plants and succulents dotted around homes, in 2020 it is going to be all about super-sized flora.
As more houseplants migrate from shelves and windowsills to more central locations in the home, green-fingered home decoration lovers are looking to go bigger with showstopping plant varieties from the Fiddle-Leaf fig plant, the Swiss Cheese plant, a Snake plant or the Kentia Palm.
To view the full gardening trend 2020 report visit The Royal Horticultural Society online.
Prices for super-sized indoor plants range from £34.99 for a Coconut Palm, £74.98 for an Umberlla Plant and can go up to £120 for a Kentia Palm. Visit Patch Plants or Beards & Daisies for giant indoor plant inspiration.
For more information on the super sized houseplants report visit the Royal Horticultural Society's 2020 gardening trend report online.
Follow Inspiralist on Facebook and Pinterest for all your eco-friendly lifestyle and sustainable home decorating ideas.
Sign up to the weekly Inspiralist newsletter and get the top stories delivered straight to your inbox.
Sign Up