People with small kitchens can rejoice. You will soon be able to enjoy the luxury of an internet-connected smart dishwasher. Small enough to fit on any countertop, the Tetra smart dishwasher only requires plugging in to a socket and it's good to go. No plumbing required.
The Tetra has space for two full place settings (including plates, bowls, cups and cutlery). Just add water and detergent it and will produce sparkling clean results in 10 minutes. And since the Tetra is transparent you can see exactly how it works and what stage the wash cycle is at.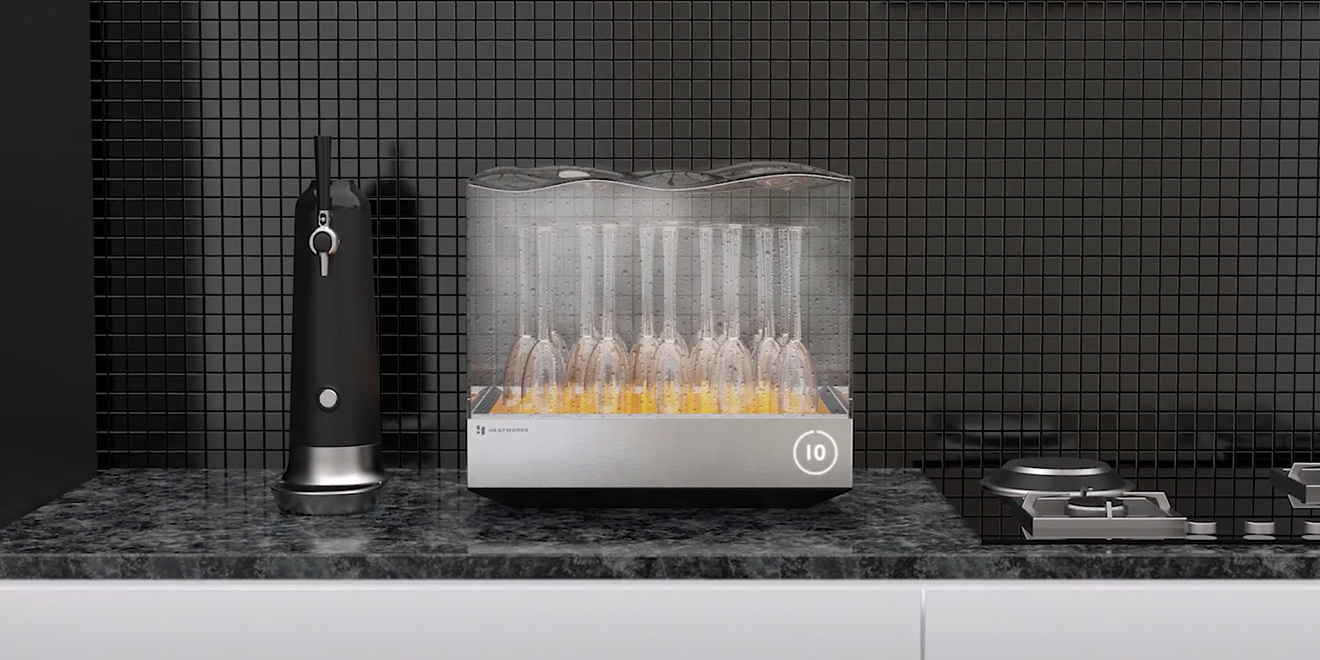 Until now there has been no option than hand-washing dishes if you lacked the required kitchen space for a dishwasher. Now with this game-changing technology, designed by Heatworks, cleaning dishes will not only be more convenient than hand washing, but also more eco-friendly.
Hand washing dirty dishes actually uses 10 times more water than a dishwasher – not what you might expect. A traditional dishwasher can clean 13 place settings compared to the Tetra's 2, but it means leaving dirty dishes lying around waiting for the load to be filled.
And if you've ever used a dishwasher, you'll know that dishes don't always come out fully cleaned. Not the most hygienic solution. That's why we're so excited about the Tetra.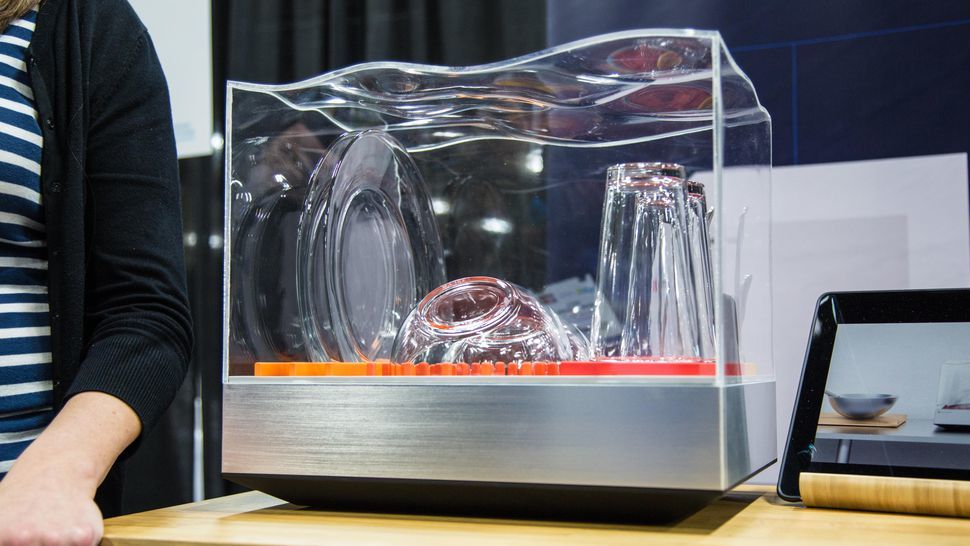 It does seem unbelievable that a dishwasher can properly clean dishes in just ten minutes, but that's where Heatwave's patented Ohmic Array Technology technology comes in. For the last 100 years metal heating elements have been the traditional way for electric water heaters to heat water.
Over time heating elements begin to develop rust and limescale and eventually fail. The Tetra has no metal heating element to heat the water, instead it passes electrical currents through the water (safely!). This allows the water to get very hot and clean very effectively.
Makers Heatwaves claim you can sanitise a baby's bottle and even cook seafood in the machine! The Tetra smart dishwasher hits the U.S retail market in December and UK sometime 2019. It's a shame it won't arrive in time to clean the Christmas dishes but we're excited nonetheless!
---
For even more ideas and inspiration for your home, pets, garden and family life like us on Pinterest and Facebook
---
By Jamie Cameron
Sign up to the weekly Inspiralist newsletter and get the top stories delivered straight to your inbox.
Sign Up