Whilst the weather may be far from tropical here in the UK, interior design ideas are only getting hotter.
These tropical decorating ideas are the perfect way to beat the dark, grey skies and winter blues and immerse your surroundings in sunshine shades and lush styling.
From palm tree prints to pineapple styling, there's something to suit all tastes. Whether you want to decorate whole rooms in a tropical theme – and we're most definitely game for this – or fancy just adding some hot-heat touches to existing décor schemes, we predict you'll love what's out there.
Choose tropical prints

Mind The Gap wallpaper is printed with eco-friendly inks so you are saving the environment as well as worshiping it by having it on your walls.
This luscious, verdant pattern will create a little paradise in your own home, free from the the biting bugs of the rainforest.
Rainforest Wallpaper, £150, clippings.com
---
Go wild with accessories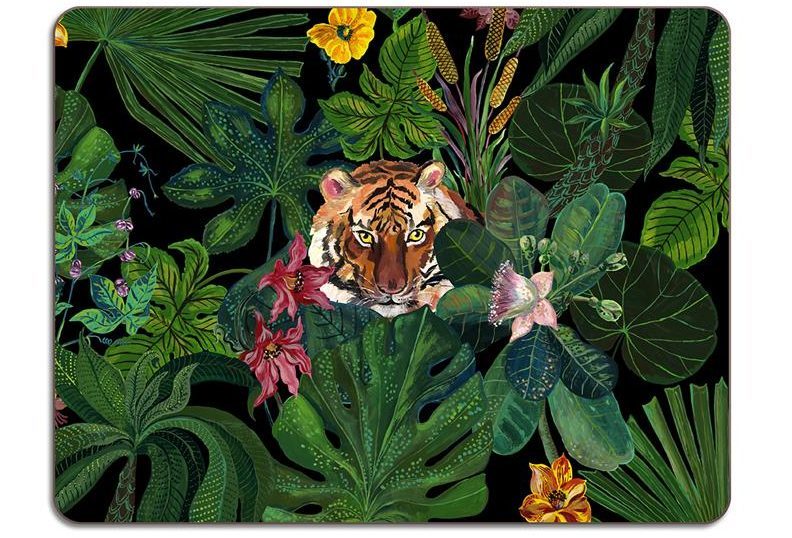 The colours in this tropical tiger placemat are simply sumptuous and will brighten up any kitchen table.
Let's just hope there is no rivalry with Tony the Tiger when you are eating your Frosties.
Tropical Tiger Placemat, £16, Amara
---
Consider themed cushions

This tropical cushion is hand embroidered on pure wool felt and adorned with a portrait of Frida Kahlo depicting the artist in her traditional Mexican dress with her braided hair and distinctive floral headdress.
Gorgeous colours and a striking design make this a talking point in any living space. It's so nice you won't want to sit on it.
Tropical Frida Cushion, £145, Jan Constantine
---
Add tropical-style lighting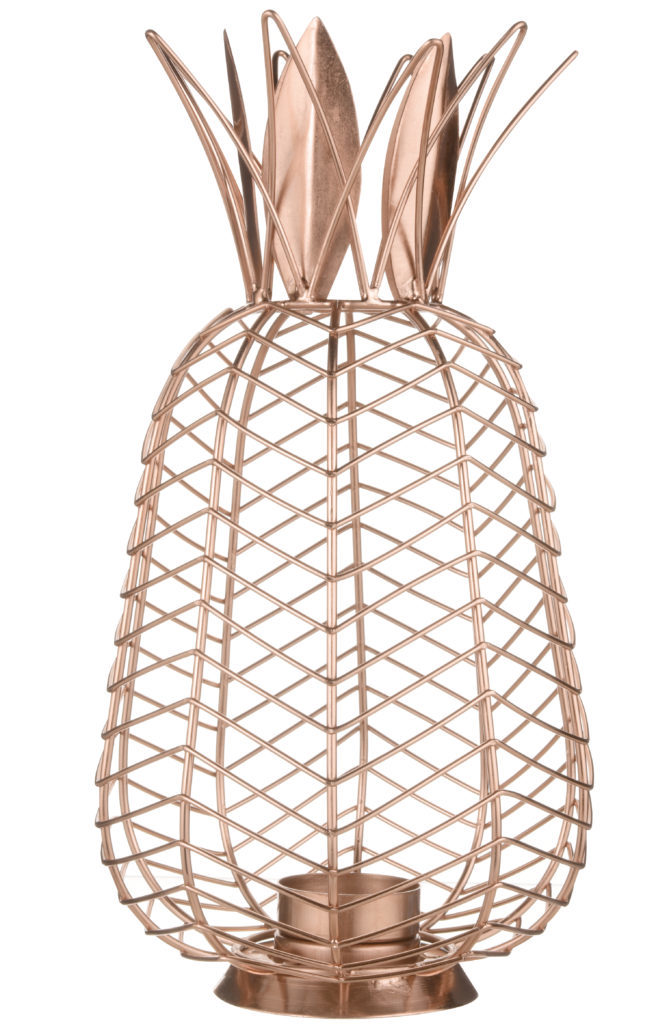 Featuring a wire frame, this tealight holder is presented within a pineapple design in a bronze hue. A nice little subtle touch to compliment your larger tropical scheme.
Bronze Pineapple Tealight Holder by Matthew Williamson, £18, Debenhams
---
feature tropical plants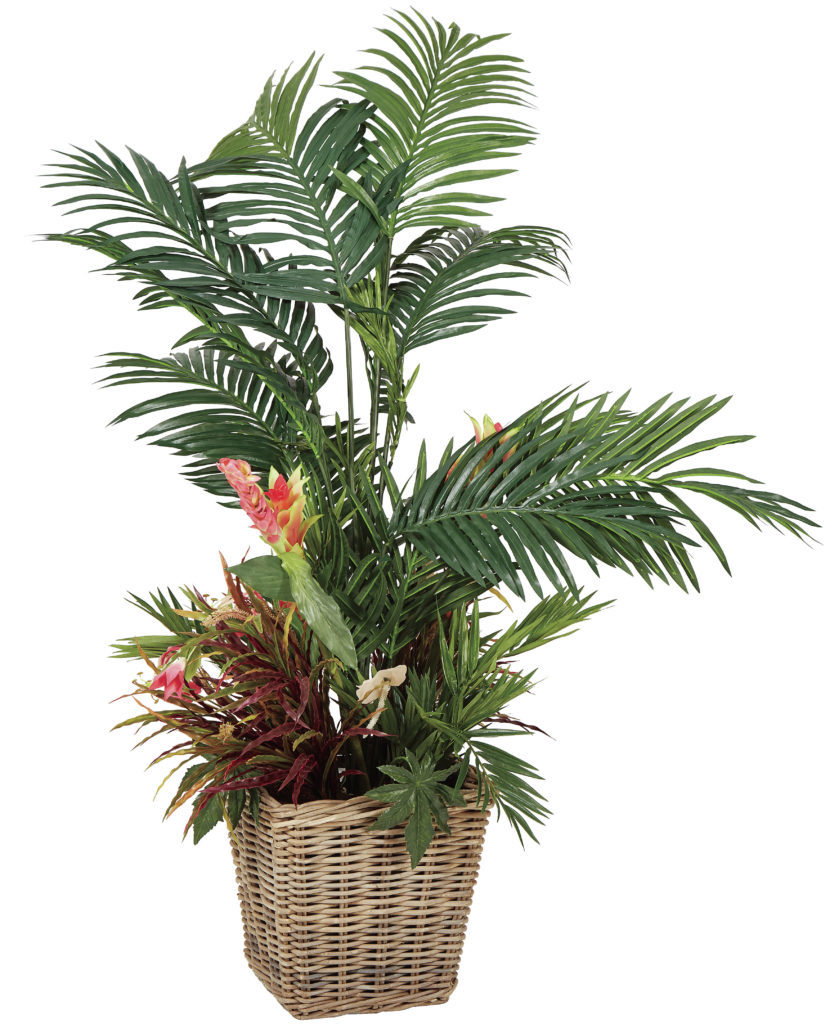 Any florist will confirm that big, jungle-like plants are back in a huge way.
You thought cheese plants had been consigned to '70s nostalgia? Think again – along with palm-style plants and yuccas, you can easily create a tropical corner in your home.
Think about succulents, too. We love James Wong's Twitter feed for inspiration (@Botanygeek). He's brilliant at coming up with fabulous, gorgeous and green displays using succulents to stunning effect. Try them in a window box.
They need less watering, no deadheading and no fertiliser. They look so lush together everyone will think Alan Titchmarsh has been round to give you a few lessons in greenery.
Tropical Havana, Plant in Basket £79.99, HomeSense
---
Theme your art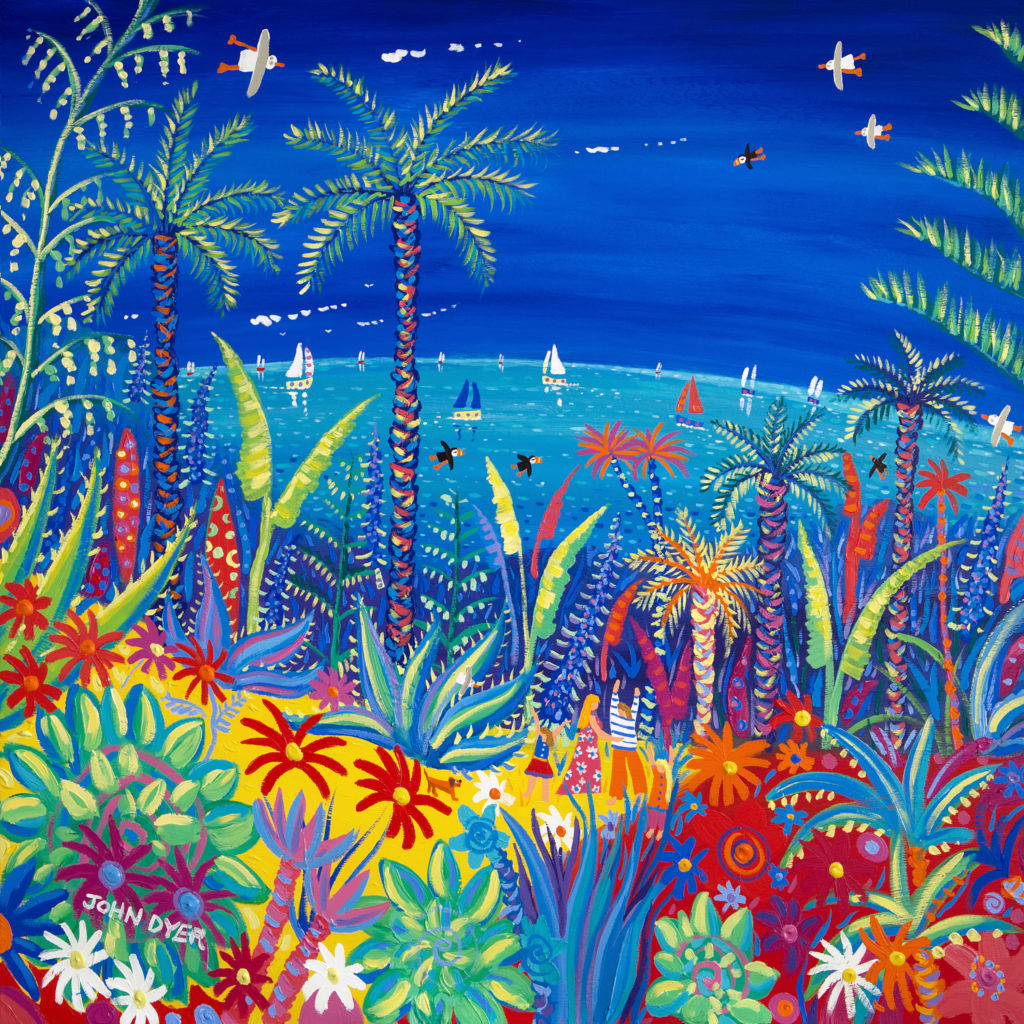 Artist John Dyer's painting; the Colours of the World, is gorgeous and would fit perfectly in any tropical home.
It is at the pricier end of our picks, but as it is full of colour and life we fell in love with it right away.
An explosion of colour and form with rich reds, yellow and blues creates the backdrop to this stunning depiction of Tresco Abbey Garden by the acclaimed Cornish artist.
Painting, The Colours of The World, Limited Edition Print, £115, The John Dyer Gallery
---
Fruit is cute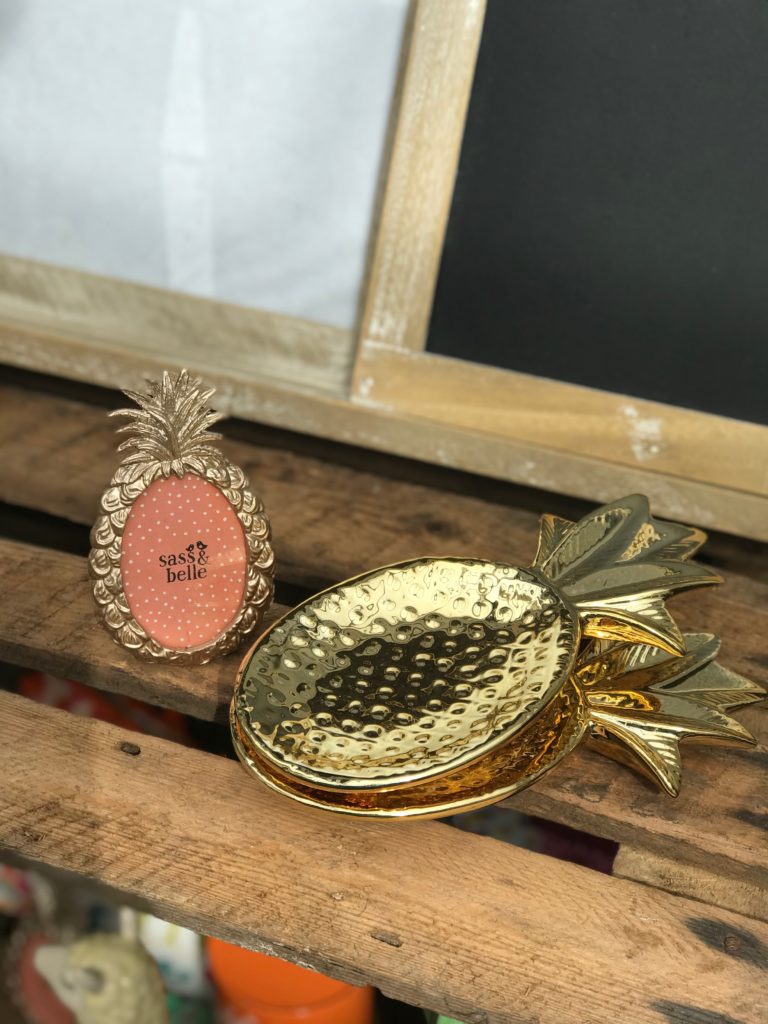 This zinc frame in the shape of a pineapple has a gold finish which will look great in most contemporary interiors. The frame is an oval shape and pictures can be cut in this shape.
Pineapple Photo Frame, £4.95, Sass & Belle
---
Go bold with your fabrics

If you're crafty and good with your hands, we particularly love Alexander Henry's Aloha Girls high-quality cotton fabric print. It's stylish, kitsch, colourful and will brighten up the dullest of corners.
It would even work starched and displayed in a colourful frame. Go bold, big and bright and you won't go wrong.
Aloha Girls by Alexander Henry Cotton Fabric, £14, Fabric Yard
---
Handcrafted goods can bring the sunshine indoors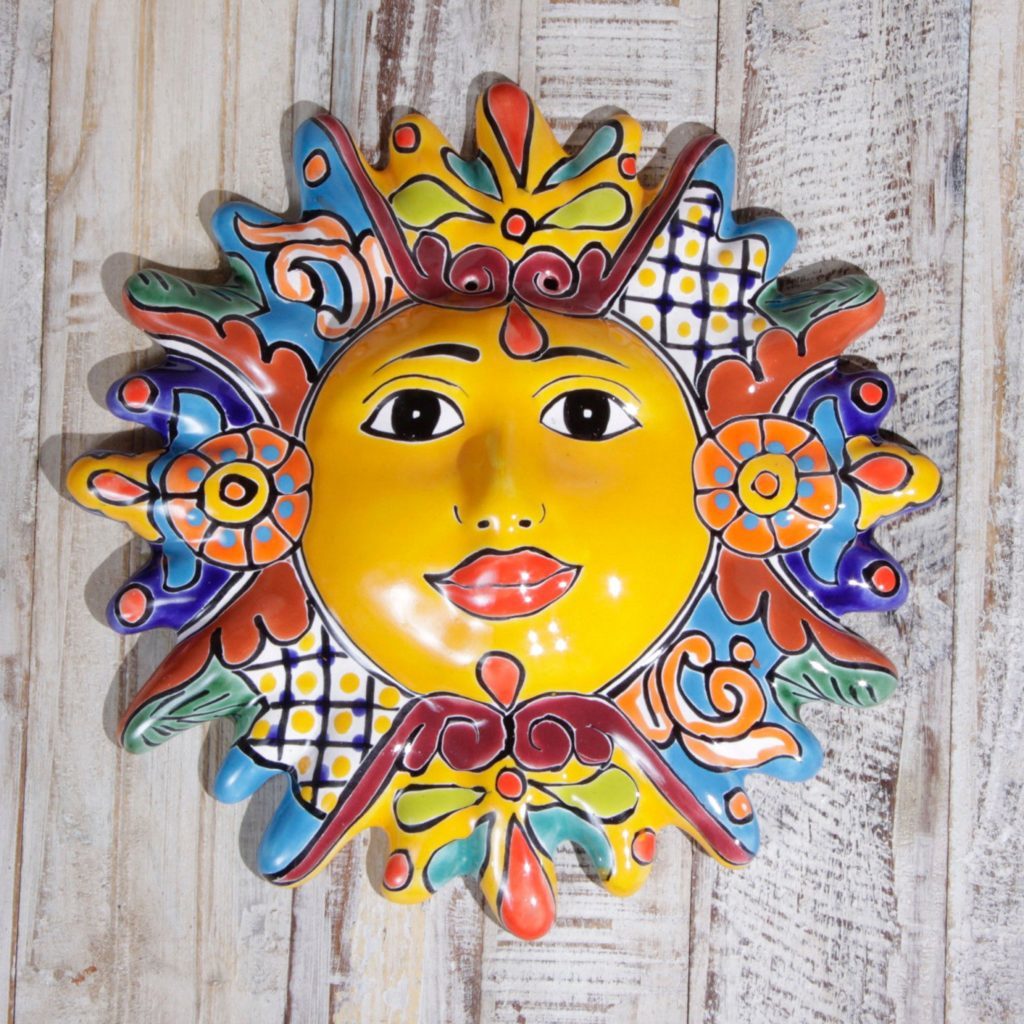 Specialising in handcrafts imported directly from Mexico, Caoba in Edinburgh have a selection of unusual, bright and colourful wall art that will provide a centrepiece for any room.
Home decor should always be fun and this piece is handmade and hand-painted so it guarantees a uniqueness that will brighten up any dull wall.
Talavera Wall Sun Siete, £19.50, Caoba Edinburgh
---
Extend the theme outdoors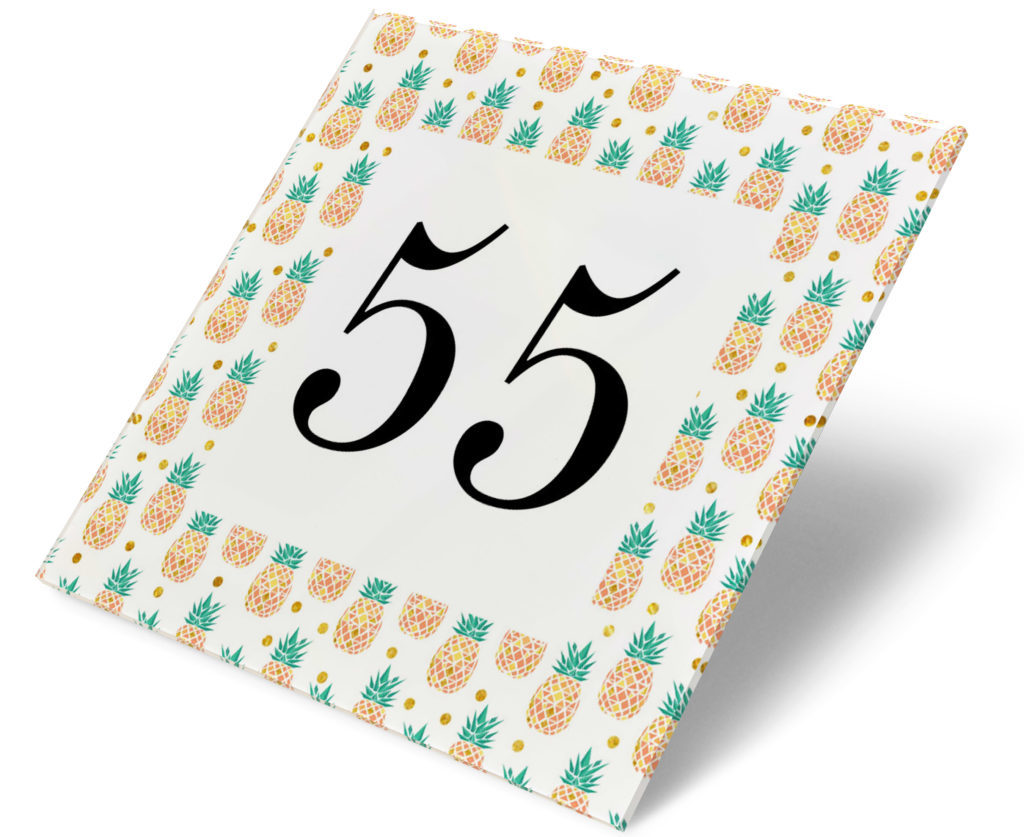 Why keep the tropical fun indoors?
Bring the Bahamas outdoors with these house signs. They will set you apart from the Jones's and bring a bit of colour and fun onto your home street.
Tropical House Signs, £34.99, Abodian Signs
---
For even more ideas and inspiration for your home, pets, garden and family life like us on Pinterest and Facebook
---
Sign up to the weekly Inspiralist newsletter and get the top stories delivered straight to your inbox.
Sign Up