If you have always wanted a lamp that can be dimmed there is now a fab option available which requires just a simple twist to set the perfect mood.
Dimming lights has always been that impressive, final addition for helping to create that perfect atmosphere in your living area or bedroom.
You'll now be able to add a dimming lamp to your home that requires just a simple twist to adjust the level of light it emits. The Twist pendant light by OliveBird is here for those looking for a way to adjust the comfort, warmth and style of your rooms.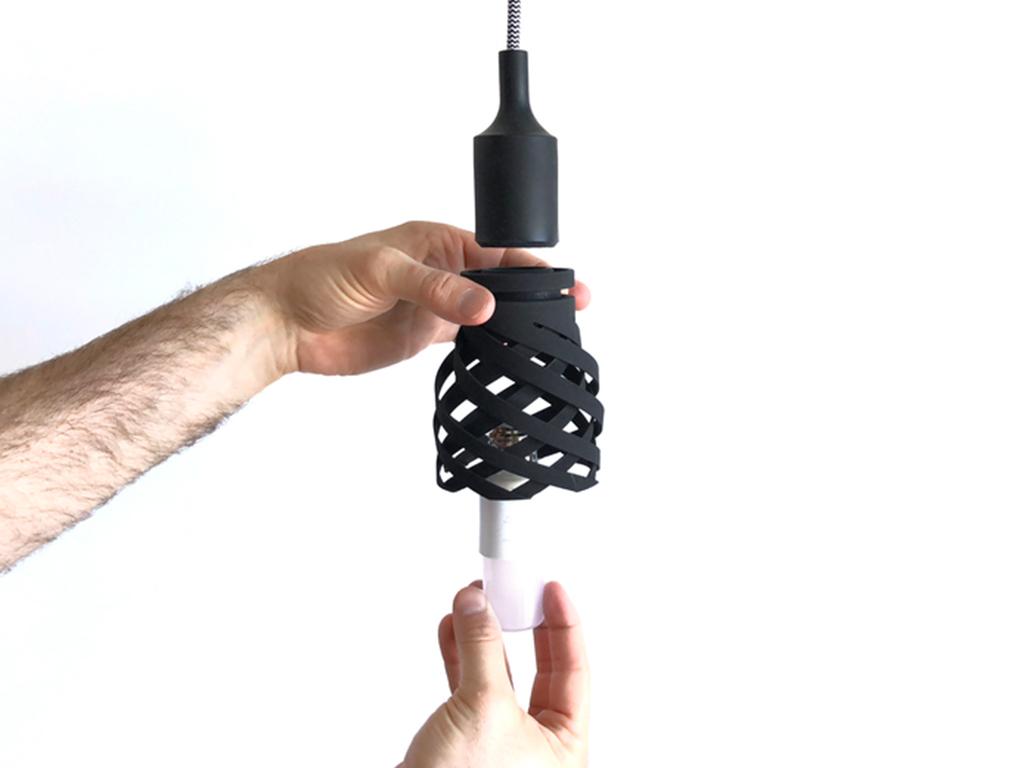 The Twist Lamp
The Twist pendant light can adjust the brightness of your room with just a simple twist, while also offering a contemporary feel with its black steel construction and birds nest design.
To transform the mood of your room all you need to do is simply raise the bottom ring until it is in contact with the top ring, and rotate the rings in opposite directions. Once you have found the perfect setting all you need to do is separate the rings to lock into place.
The Twist pendant lamp is available for £47.48 from Shapeways.
For more homewear insperation visit home designs for 2019.
Follow Inspiralist on Facebook and Pinterest for all your eco-friendly lifestyle and sustainable home decorating ideas.
Sign up to the weekly Inspiralist newsletter and get the top stories delivered straight to your inbox.
Sign Up