If you're looking to inject your home with life, colour, and most importantly, some worldly knowledge, why not take some upcycling inspiration from this trend taking the globe by storm.
Remember all those old globes with maps of the world on them? Well, they are now being transformed into chic pendant lights, brightening up offices, living rooms, dining rooms, bedrooms and kitchens.
See: Give Your Old Trampoline A New Life With this Fab Upcycling Idea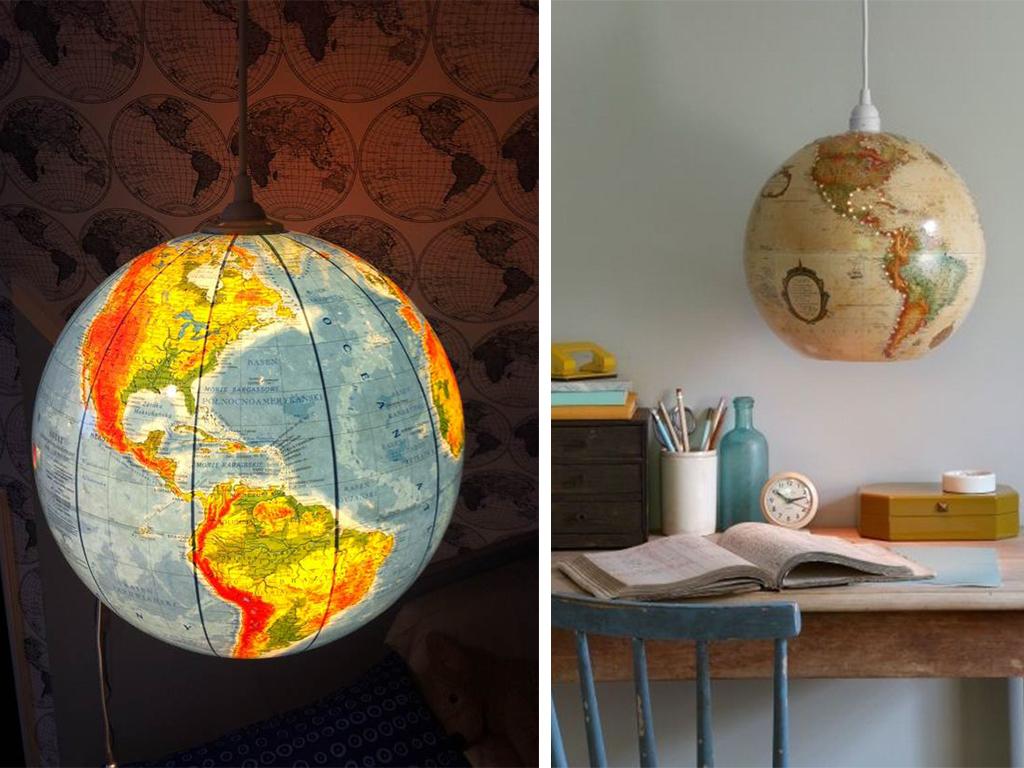 Upcycling is about transforming forgotten household items into new home decor features.
This upcycled globe light trend is all about finally making the most out of all those old, dusty, globes, everyone has taking up space around the house, in the loft, or garage. The process is simple and does not involve many tools or extra equipment to create the perfect new home addition.
To begin, remove the globe from its metal stand, then cut an opening in the top of the globe – best place for this hole is at the Arctic circle – and at the bottom, but this one should be sized to match your pendant light.
Next sand down any rough edges around the openings, then feed the pendant light though the two globe holes. Finally add an LED bulb and your new global light is now ready to be hung.
If you want to be even more adventurous, why not drill small holes on your favourite countries or cities, so the light shines through on locations around the world which mean the most to you.
So, what are you waiting for? Get transforming all those old globes into stunning lights to help illuminate your home.
Follow Inspiralist on Facebook and Pinterest for all your eco-friendly lifestyle and sustainable home decorating ideas.
Sign up to the weekly Inspiralist newsletter and get the top stories delivered straight to your inbox.
Sign Up