There's just so many innovative ways you can upcycle alcohol bottles, but you probably didn't expect wine could get so green.
If you've ever fancied growing your own herbs, it's a great way to learn a new skill and have some basil on hand.
Only now it's even easier thanks to these innovative upcycled herb planters that are made from wine bottles that are recycled, cut and ground by hand in Suffolk.
In fact, all the items in the kits are  both recycled and recyclable, such as the plastic in the solution bottles, or biodegradable.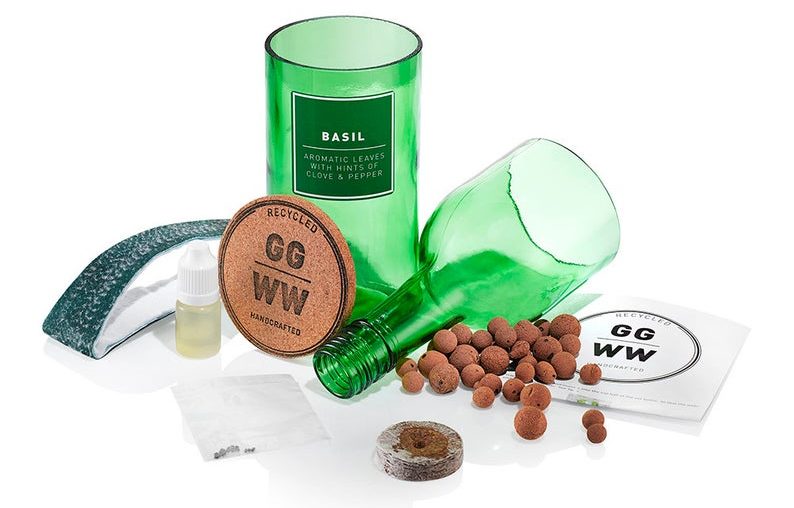 What's even more impressive, however, is that the kits don't need soil so you can kiss that messy windowsill goodbye.
Water and the company's hydroponic solution is all you need to grow your own.
There's nine different herbs to choose from: Mint, Basil, Thyme, Oregano, Coriander, Tarragon, Dill, Flat Parsley and Curly Parsley.
Just choose which herb you would like and prepare for your very own herb nursery in a bottle.
Upcycled Hydro-Herb Kits are available via Etsy for £14.
Follow Inspiralist on Facebook and Pinterest for all your eco-friendly lifestyle and sustainable home decorating ideas.
Sign up to the weekly Inspiralist newsletter and get the top stories delivered straight to your inbox.
Sign Up