Need to inject some tropical vibes into your home? We might have something you'll be interested in.
You might be tired of the same plain, solid coloured pillows currently covering your sofas, chairs or bedrooms. Sometimes we need a change of scenery and Urban Outfitters have a bunch of pillows perfect for injecting some much needed colour and fruity feels into any room.
The banana pillows are a fun set, perfect for any setting, and are sure to be an immediate conversation starter.
The multi-dimensional, banana-shaped throw pillow comes as three connected bananas, all of which are covered in an intricate crochet design. Filled with a comfortable fabric you will never tire of relaxing on these fab pillows that'll fit anywhere in your home, from your living room to bedroom.
Grab your bunch for £49 from Urban Outfitters online.
And if you don't want to just stop at the throw pillows, why not transform your entire bedroom into a banana paradise with this fruity duvet set.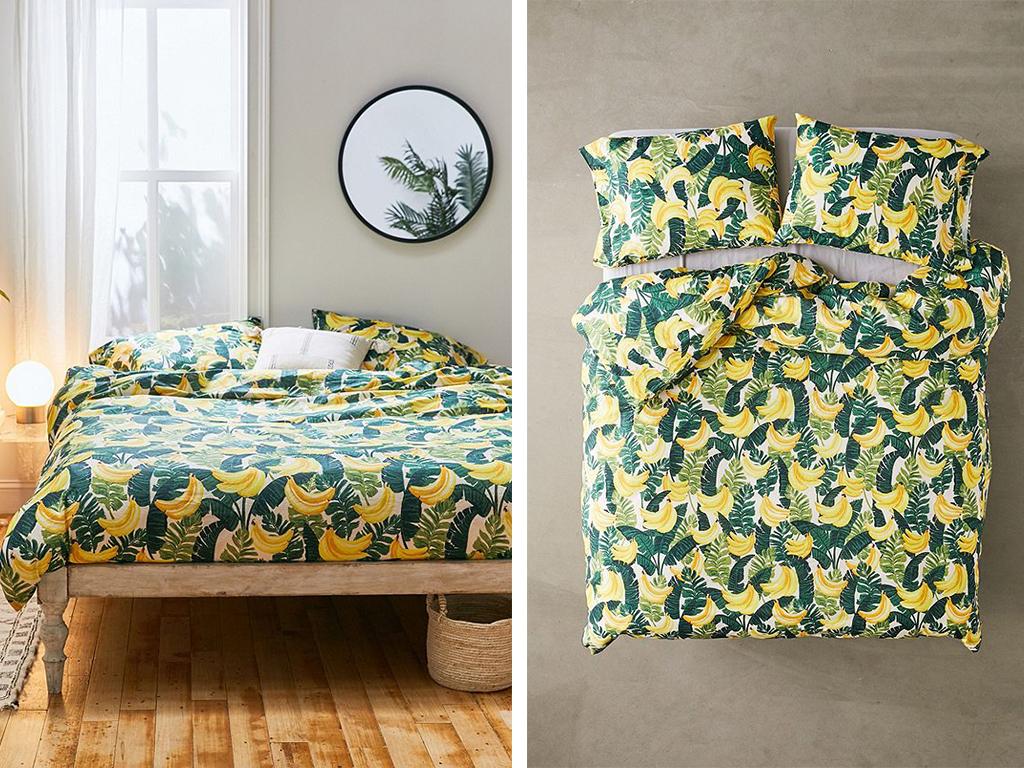 The duvet set is priced at between £25 to £45 in either a single, double or king size and is available online at Urban Outfitters.
For more home decorating inspiration visit our ideas on how to incorporate Pantone's colour of the year in the home.
Follow Inspiralist on Facebook and Pinterest for all your eco-friendly lifestyle and sustainable home decorating ideas.
Sign up to the weekly Inspiralist newsletter and get the top stories delivered straight to your inbox.
Sign Up