In an effort to provide people with fun, and different, activities to do while on coronavirus lockdown, these gorgeous gardens are available to be explored – virtually.
As people are still unable to leave homes, stunning botanical gardens from the English countryside to Chicago, Hawaii and France are opening their gates and letting people experience their all-natural, stunning beauty through virtual tours, a great way to spend the Easter holidays.
See: These Succulent Quarantine Kits Will Help Spread Joy During Lockdown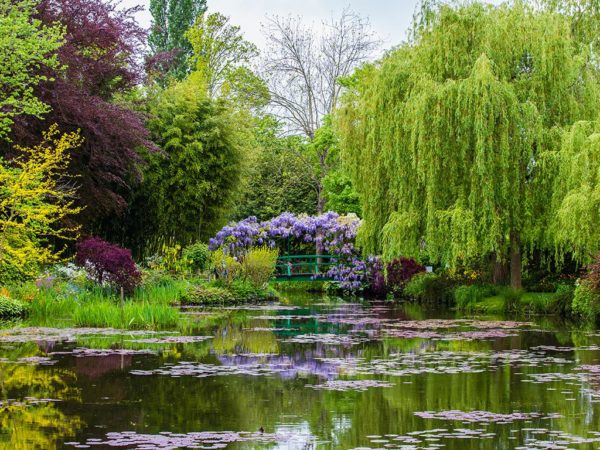 See: Mindfulness Mediation Experts Release a Collection of Free Resources to Help Self-Isolators
As the ongoing coronavirus lockdown self-isolation and social distancing protocols continue, a number of national and international organisations are helping to provide fun activities to do to help pass the time.
From museums to NASA to zoos and aquariums, all putting virtual tours online so people can still enjoy a slice of the outdoors while on lockdown.
And for those craving lush greenery and botanical blooms, a host of national gardens are being made available to explore online – perfect for when you are struggling for things to do this Easter.
Some of the virtual botanical garden tours on offer to visit are the Waddesdon Manor, Claude Monet's garden, the Chicago Botanic gardens, Hawaii Tropical Botanical gardens, Kew Gardens, plus a host of others stunning gardens.
To take a tour of the gardens visit each botanical garden website for more information.
Follow Inspiralist on Facebook and Pinterest for all your eco-friendly lifestyle and sustainable home decorating ideas.
Sign up to the weekly Inspiralist newsletter and get the top stories delivered straight to your inbox.
Sign Up