Interior design addicts, it's time to get excited for the first virtual home advent calendar will be bringing you a range of an incredible offers to make your home look its very best.
This Christmas, designer furniture company Pepper Sq will be celebrating the festive season with the launch of their first virtual Décor Advent calendar.
Expect plenty of special offers, outstanding discounts and exciting partnership opportunities that'll help you get your home Christmas ready.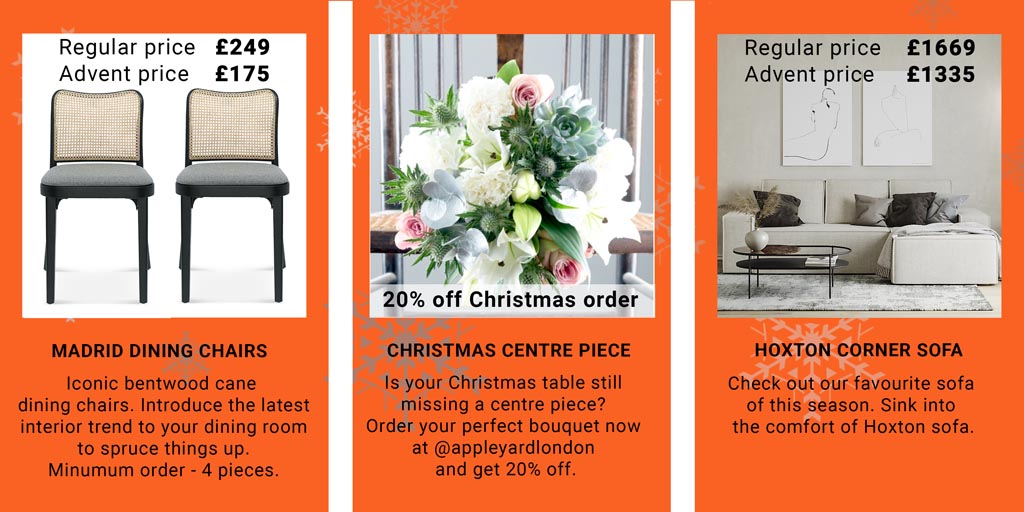 See: 10 Inspiring Ways to Introduce Eco-Friendly Interiors into Your Home
Simply visualize your dream interior heaven each day with the reveal of 25 chic items behind each window.
Pepper Sq invites customers to treat themselves throughout this time of magic to a new piece of furniture or home accessory – so it's worth opening every day leading up to Christmas day!
Every calendar day, a new offer will be revealed at Pepper Sq and promoted across social media channels; each offer will be available to redeem within 48 hours.
Along with fabulous festive offers, customers will find extraordinary price-drops on the most-on trend items, gift vouchers, discount promo-codes on favourite categories and thrilling treats from Pepper Sq's partners.
The Decor Advent Calendar launches on December 1 2019.
Follow Inspiralist on Facebook and Pinterest for all your eco-friendly lifestyle and sustainable home decorating ideas.
Sign up to the weekly Inspiralist newsletter and get the top stories delivered straight to your inbox.
Sign Up