If your kitchenware and home decoration is lacking life and character, West Elm's new constellation plates could be exactly what you're looking for.
The new intergalactic range wants to help tables and kitchens pop with out-of-this-world colours and designs, not to mention inspire diners into gazing up into the nights sky and getting lost amongst the stars.
See: 5 Perfect Zen Ideas for Your Home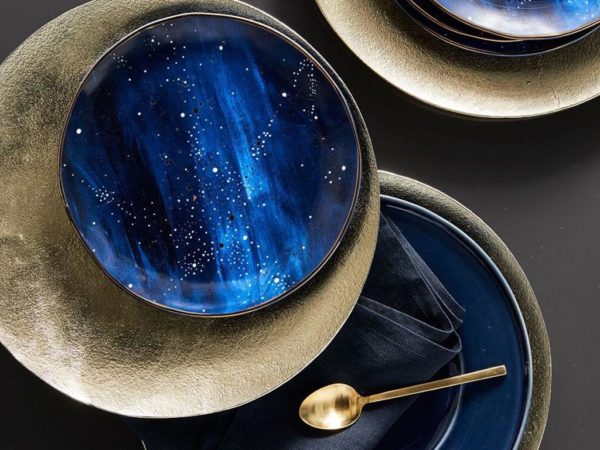 See: This New Bedroom Collection Proves Floral Patterns Aren't Just For Spring
When it comes to dinner parties or small get-together events, nothing grabs peoples attention or creates a talking point more than visually impressive tableware that captures the views of outer-space.
West Elm understand this better than most, offering a constellation salad plate range ideal for making sure your next dinner experience is truly an out-of-this-world event.
Each plate has been hand-glazed in navy and gold paint, guaranteeing a unique, luxurious, and mysterious, look. The starry night effect is created with a golden spray technique.
The salad plates are, unfortunately, only sold individually, not in traditional sets of two or four.
To view more kitchenware from the home decor specialists or interior ideas visit West Elm online.
Prices for the West Elm constellation range start at £12 and are available from West Elm online.
For more information on the West Elm Constellation range visit West Elm online.
Follow Inspiralist on Facebook and Pinterest for all your eco-friendly lifestyle and sustainable home decorating ideas.
Sign up to the weekly Inspiralist newsletter and get the top stories delivered straight to your inbox.
Sign Up