If you live in a small apartment where garden space is an issue, then have you ever considered having a window herb planter?
That is not the usual humdrum herb box that sits on your 'sill nor purely just herbs at all, but one of these truly inventive ideas.
Take your window garden into the 21st century by growing your own herbs (and stunning succulents) in one of these chic solutions…
See: Herb Garden Ideas That'll Make Sure You a Never Short of a Garnish or Seasoning
Macrame Plant Indoor Hangers
Perfect for plants or herbs, these macrame style hangers are just so stunning with their knotted, white minimalist feel.
To apply them to your window, you could use an existing curtain pole or install one just to hang these beauties off it.
Mkono Macrame Plant Hanger, £6.99, Amazon
---
See: This Hanging Planter for Cats Will Let Your Feline Hang About the Greenery
---
Clear Hanging Planters
Made from recycled glass, these hanging planters aren't just perfect for herbs but also for cacti too.
The useful leather hanging tie enables you to create a striking wall or window display alike.
Viri Hanging Planter, £16.95, Nkuku
---
See: These Lush Garden Ideas Are Perfect for Making Small Spaces Feel Limitless
---
Stick on glass herb planter – Best budget buy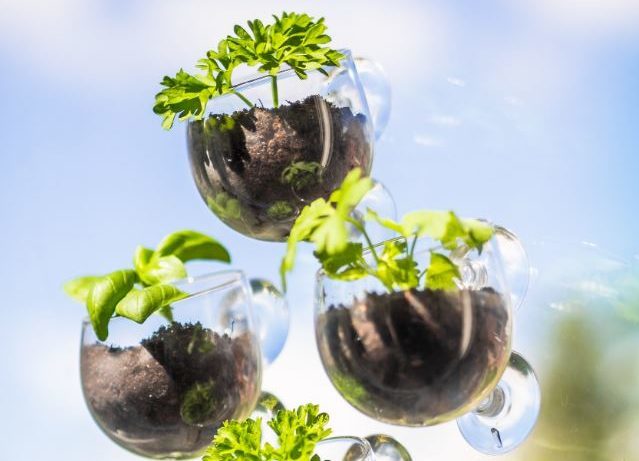 For the ultimate lazy gardener, you can't get more convenient then these stick on herb planters and they look pretty great too.
Not to mention seriously budget friendly!
Stick to Glass Small Plant Herb Pots, £3.49, Ebay
---
See: Adorable Pet Planters Will Give Your Home the Personal Touch
---
DIY Window Rack
If you're feeling thrifty and are a dab hand at DIY, why not make your very own hanging planter for your walls or window?
This DIY Gutter Hanging Planter will give the personalised touch to any home!
---
hanging Glass Terrarium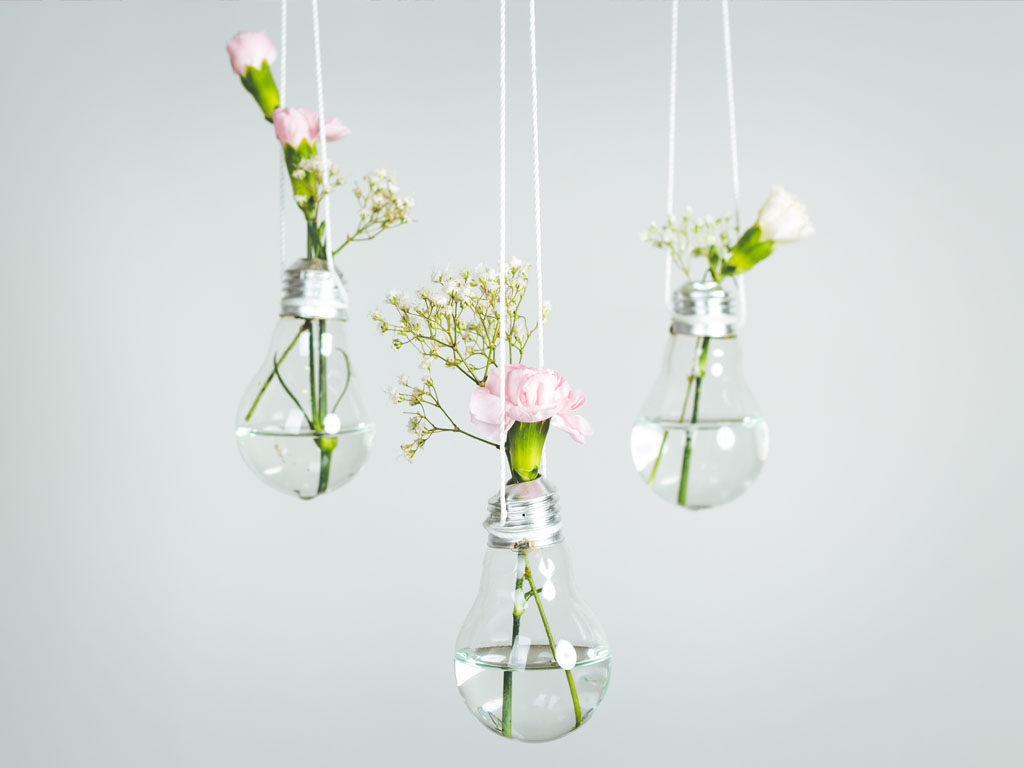 Another potential DIY is to use old lightbulbs or even glass jars to house your herbs,
These lightbulb vases just look so creative, or you could consider hanging orbs instead.
---
Grow-it-herb pot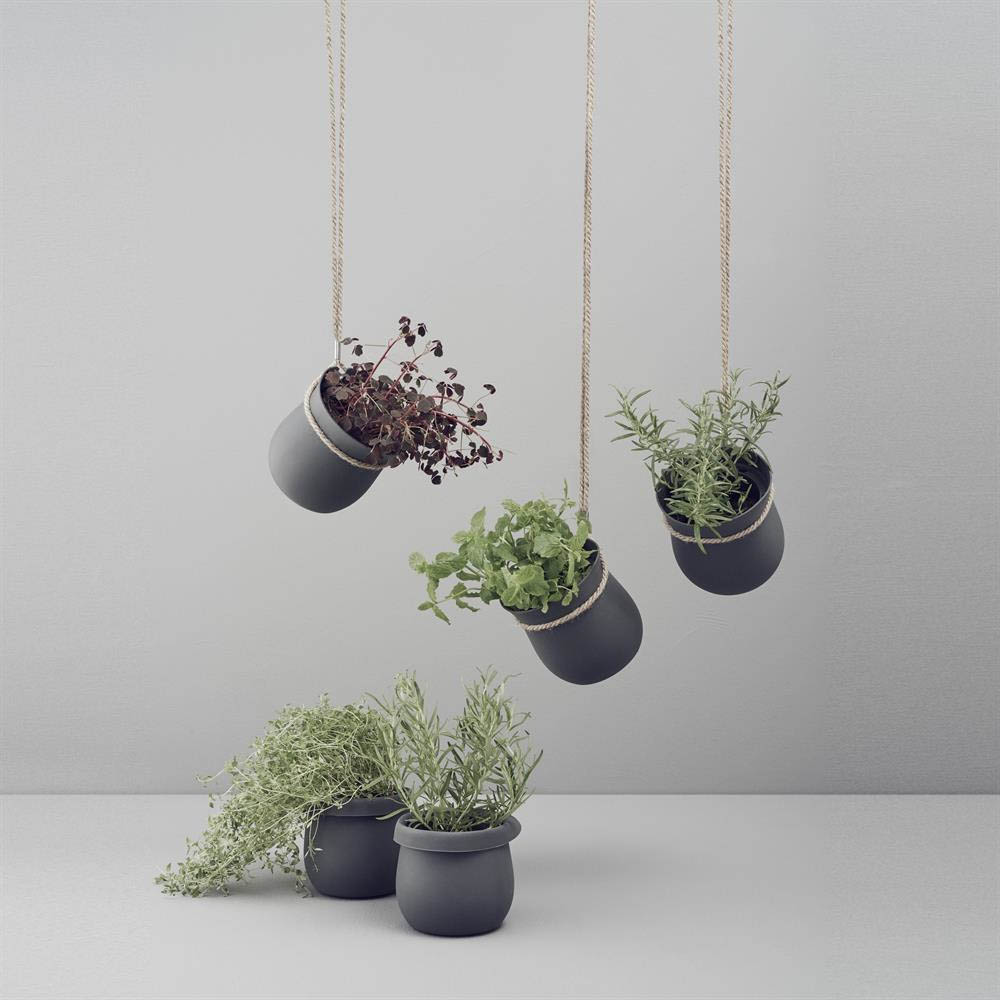 If you love a traditional plant pot, then why not hang this stylish pick from your window?
It's been designed by Danish brand RIG-TIG.
Grow-it-herb pot, Nordic Nest, £18
---
Cacti Wheel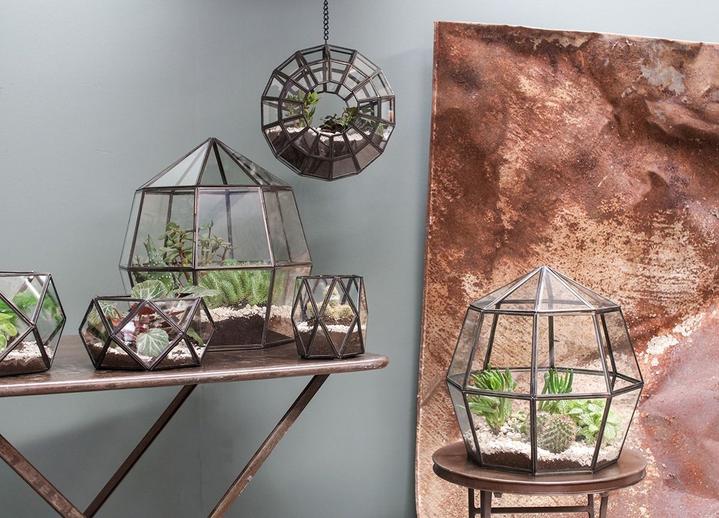 If cacti is your kind of window garden instead, this striking Pori  planter is constructed from metal providing a sophisticated, stylish place for your plants to hang.
Pori Hanging Planter, Nkuku, £99.95
Follow Inspiralist on Facebook and Pinterest for all your eco-friendly lifestyle and sustainable home decorating ideas.
Sign up to the weekly Inspiralist newsletter and get the top stories delivered straight to your inbox.
Sign Up