If you love making a statement in your home, then you just can't get more elaborate than installing a wine glass chandelier.
Wine lovers and home guests alike will go crazy for this incredible installation which features wine glasses all arranged into the shape of the luxury glass lighting option.
You can get it in a variety of designs and tiers, including one which features goblets instead.
See: This New Smart Wine Cellar Allows You to Talk to Your Wine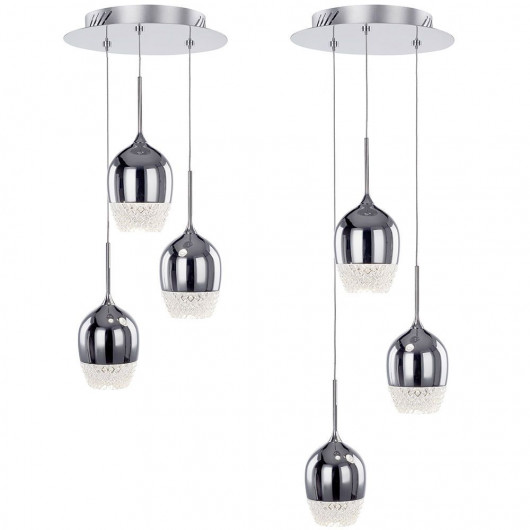 Buy: Visconte Goblet 3 Light Wine Glass Ceiling Pendant, £324
What's brilliantly sneaky about this is it's a perfect homage to a good rosé without looking too obvious.
Pendant lighting is a great way to create a thoroughly elegant look within your home, whilst also remaining stylish and modern at the same time.
Alternatively, opt for the ceiling light version instead.  A simple and elegant way to bring effective lighting into your home, you can't get much more of a subtle touch to your love of wine.
See: A Shower Wine Glass Exists So You Can Enjoy Your Vino in Style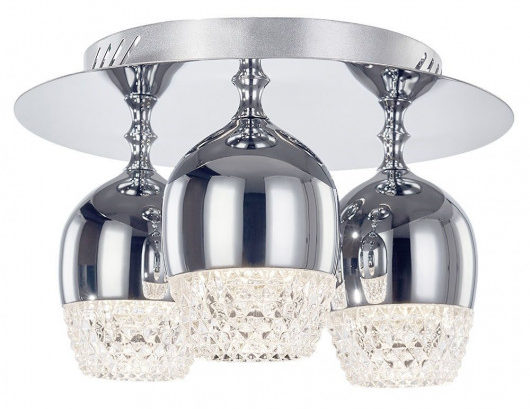 Buy: Visconte Goblet 3 Light Wine Style Ceiling Light, £279
For those who simply like to show off with their interiors, however, the glass versions come in both 3 and 4 tiers.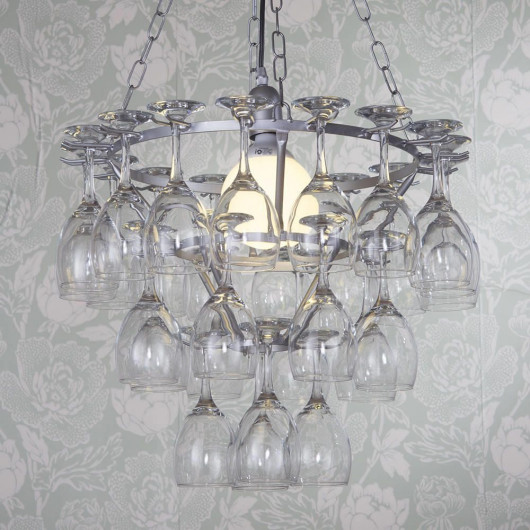 Buy: 3 Tier Dining Room Wine Glass Chandelier, £249
Attached by a silver metal frame with up to 60 sparkling wine glasses, it creates a wonderful effect when lit.
The perfect addition to any dining room, it's sure to have your guests staring in awe!
See: Design Friendly Home Lighting Ideas Under £100 Your Budget Will Appreciate
Wine Glass Chandeliers are available from Litecraft, priced from £91.
Follow Inspiralist on Facebook and Pinterest for all your eco-friendly lifestyle and sustainable home decorating ideas.
Sign up to the weekly Inspiralist newsletter and get the top stories delivered straight to your inbox.
Sign Up