If you think you already have enough emoji options on your devices to bombard friends and family with then you are in for a surprise in 2019 with a treasure trove, yep that is in there, of new characters and images coming to the emoji world.
Everyone has their go-to favorite emojis from a laughing face with tears to the fire and to the monkey with hands over its eyes.
Everyone loves an emoji and in 2019 a new crop of fab emojis are set to be introduced, this time with very distinct themes in mind.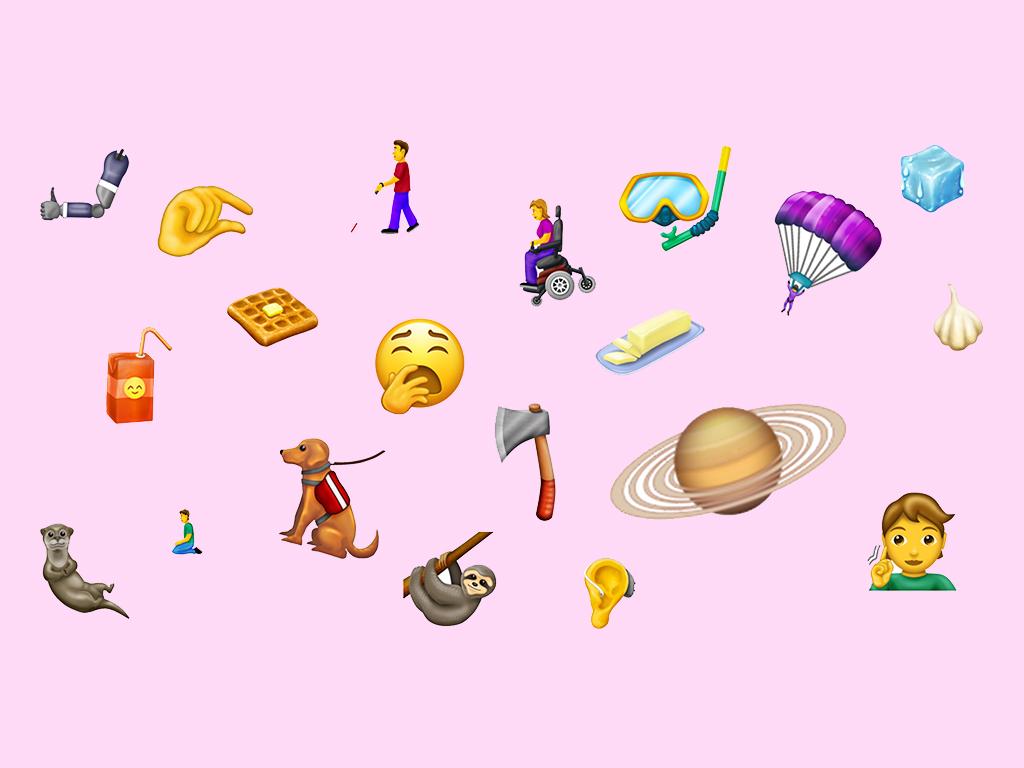 Unlike in previous new emoji releases where a collection of random characters were added, this new crop will focus on important aspects of everyday life.
From adorable animals, and tasty breakfasts to all about inclusiveness, 2019's emojis will be about pushing barriers and making sure every feature, creature, food and person is covered.
The Unicode Consortium, who oversees the addition of emojis on mobile devices, revealed they have ok'd 59 , technically it will be 230, once you factor in all the gender and skin variations, new emojis which are expected to be rolled out later this year.
?? 230 new emojis coming to phones in 2019 https://t.co/40lHKWeBFj pic.twitter.com/GKGJvS1dJf

— Emojipedia ? (@Emojipedia) February 5, 2019
What Is included?
The latest collection toes the line from serious to the outrageously silly.
There are emojis for guide dogs and people with hearing loss, mechanical arms, and in wheelchairs.
The there are also emojis featuring everyone's favorite sloths, otters, skunks, juice boxes, falafel, banjos, and waffles. Also included are cultural emojis such as a Hindu temple, a sari, and even a tuk-tuk from Indonesia.
Over on the people side, more female representation has been added along with a gender inclusive couple and holding hand icons in six new different skin tones.
This marks the sixth major emoji update since 2014. Unicode will start to roll out the new emoji beginning in March, however it will take a period of time for operating systems to fully roll out support for the new characters.
New emojis typically are introduced around the start of the fourth quarter, usually around the same time as major OS updates from Apple and Google.
For more information on all the new characters, and when to expect them in your devices, visit Emojipedia.
Follow Inspiralist on Facebook and Pinterest for all your eco-friendly lifestyle and sustainable home decorating ideas.
Sign up to the weekly Inspiralist newsletter and get the top stories delivered straight to your inbox.
Sign Up