Balmuda latest must-have homewear and kitchen accessories oozes style and sophistication.
The Japanese brand known for their revolutionary minimalist home and kitchen accessories have created a stylish toaster and kettle set that uses innovative steam technology designed to revolutionise the way you make your morning toast and tea.
See: Rolls-Royce Shifts Gears From Cars Manufacturing to Producing Pots of Honey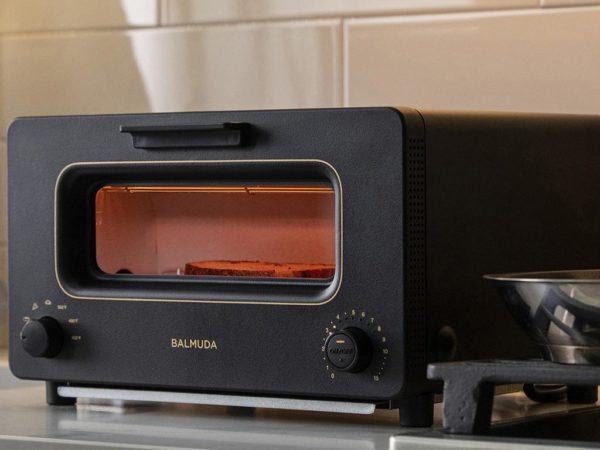 See: This Smart Garden Allows Homes To Effortlessly Grow Herbs, Greens and Vegetables Indoors
Orginally founded by rock musician Gen Terao, Balumda has become known for the innovative technology their appliances use and the stylish aesthetic they offer homes.
Their unique toaster utilises steam technology and a four-setting temperature gauge that all combine to provide the ultimate crunchy toast. The toaster can also be used as a mini oven, capable of reheating bread, cookies, and even small frozen foods.
The kettle uses the same steam technology to provide the perfect cup or tea or coffee. It has also been made to make sure it doesn't waste energy.
Each toaster and kettle comes in either white or black colour variations.
To view the complete Balmuda kitchen appliance range visit Balmuda online.
The Balmuda toaster is priced at £329 while the kettle is £179. Both, plus a host of other home and kitchen accessories, are available to order from Balmuda online.
For more information on the Balmuda kitchen appliance range visit Balmuda online.
Follow Inspiralist on Facebook and Pinterest for all your eco-friendly lifestyle and sustainable home decorating ideas.
Sign up to the weekly Inspiralist newsletter and get the top stories delivered straight to your inbox.
Sign Up