With Christmas around the corner, dreaming of the countdown is officially a must and what better way to indulge than with a bath bomb advent calendar?
This latest twist on the ever-popular trend, the beauty advent calendar, is perfect for those who love nothing more than relaxing at home, wine glass in hand.
If you simply can't wait for your next soak, then good news is these picks are available now, no need to wait for the festive period!
See: Putting Up Your Christmas Decorations Early Apparently Makes You Happier
LUSH Bath Bomb Advent Calendar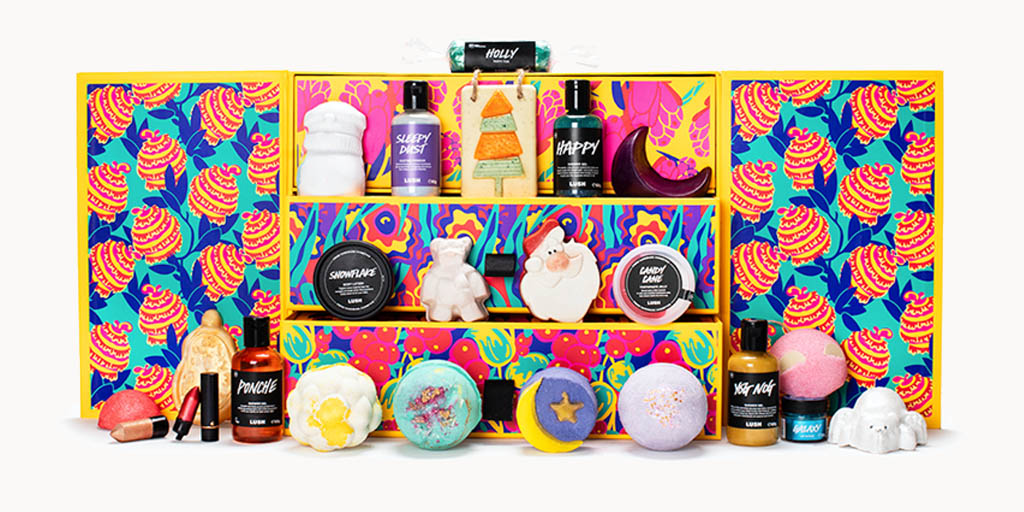 Quite possibly the ultimate indulgent bath bomb calendar, LUSH's dreamy offering comes with a selection of your favourites.
It does cost a pretty penny at £195, plus it's limited edition with 500 made, but when it's this gorgeous you need this in your life.
LUSH Advent Calendar, LUSH, £195. (While stocks last)
---
See: New Research Has Revealed the Magical Time Window to Take a Bath or Shower that'll Give you the Perfect Night's Sleep
---
bombs cosmetics 12 Days of Christmas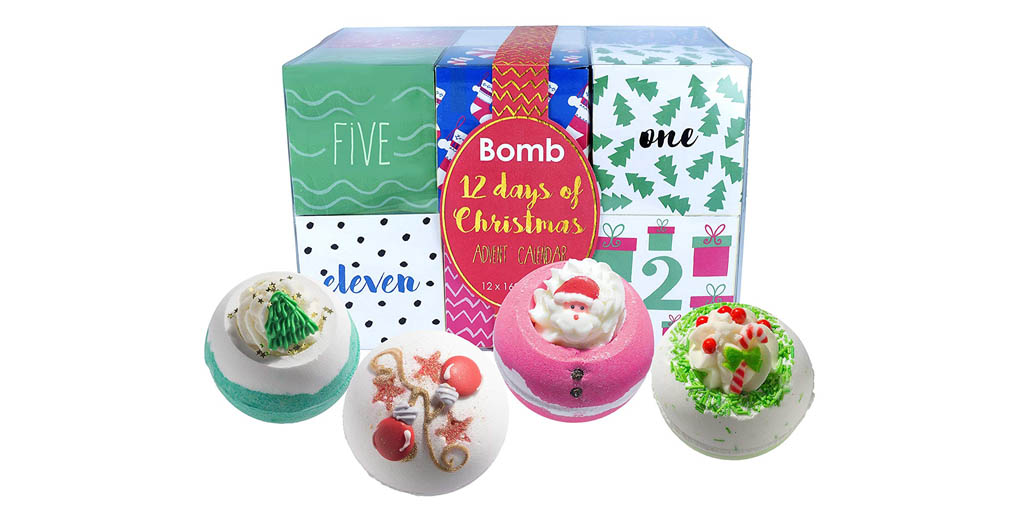 If cute and quirky describes your ideal bath bomb then the Bombs Cosmetics 12 Days of Christmas advent calendar is simply perfect.
There's everything from Father Blissmas to Candy Cane Lane in this super festive box.
Bomb Cosmetics Advent Calendar, Amazon, £23.99
---
Bubble Boutique luxury bath time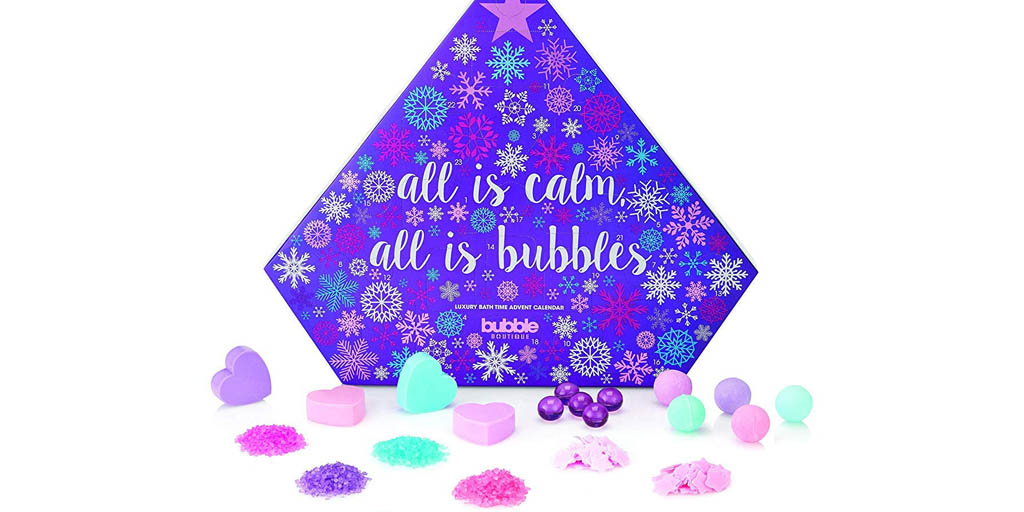 If you want to feel really luxurious, the packaging alone of the Bubble Boutique advent calendar makes a real statement.
It's also loaded with serious bath time treats from bath fizzers to pearls; confetti to salts.
Bubble Boutique Bath Time Christmas Advent Calendar, STUDIO, £14.99
---
See: 8 Cool and Creative Bathroom Towel Storage Ideas
---
B&M Bath Fizzer Advent Calendar – best budget buy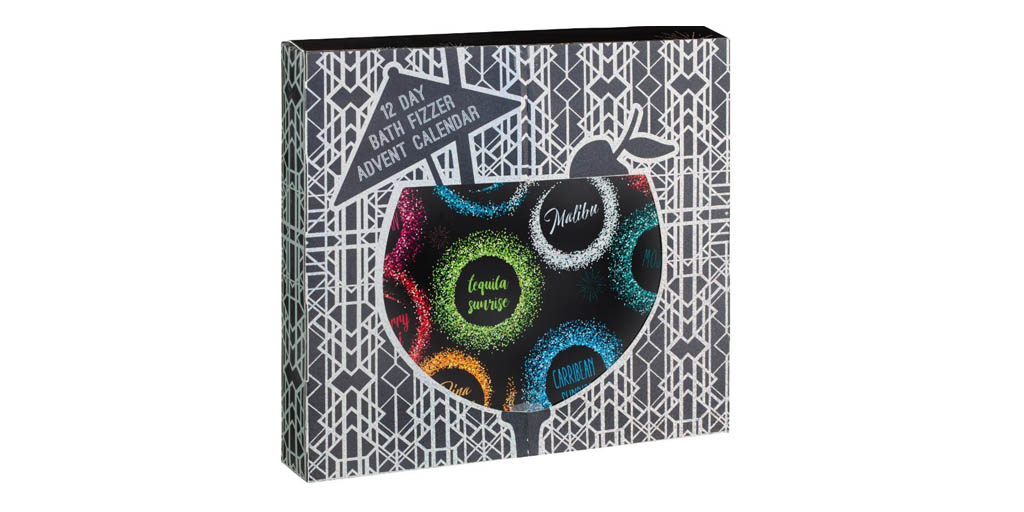 To get on the trend for less, this 12 Day Bath Fizzer Advent Calendar can be picked up for an incredible £5.
Available at B&M stores, it's full of cocktail-inspired bath bombs with scents including mojitos, tequila sunrise and strawberry daiquiris.
Bath Fizzer Advent Calendar, B&M, £5
---
See: Keeping Your Christmas Lights Up Will Make You Happier
---
DIY bath bomb advent calendar box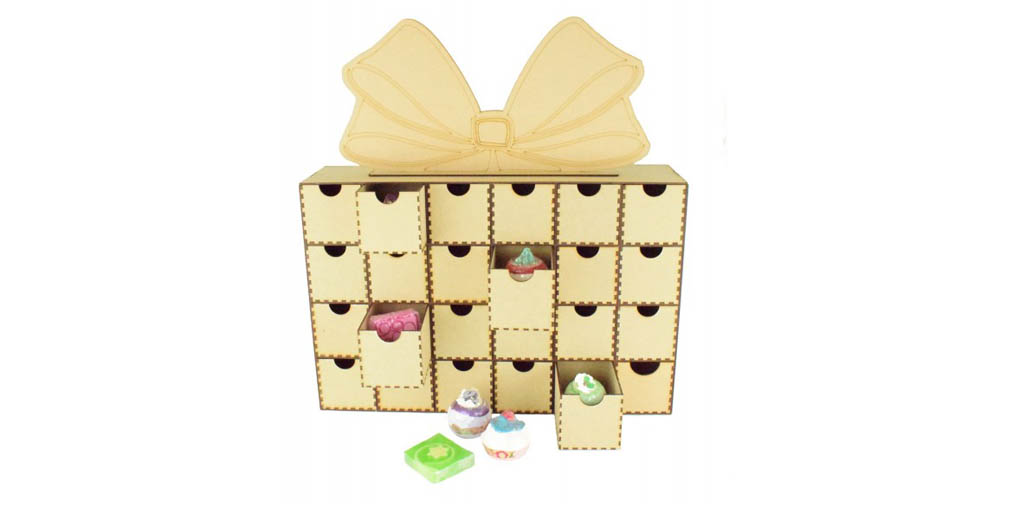 For those also looking for a place to store their knick-knacks after Christmas is over, this advent calendar box can be used for almost anything but is especially perfect for bath bombs.
The simple box design gives you the option of picking up ones on a tight budget or feature your own handpicked selections, it's entirely up to you.
Super Sized Bath Bomb Christmas Present Advent Calendar, Laser Craft Shapes, £29.99
---
Ohh Deer 12 Days of Bath Bombs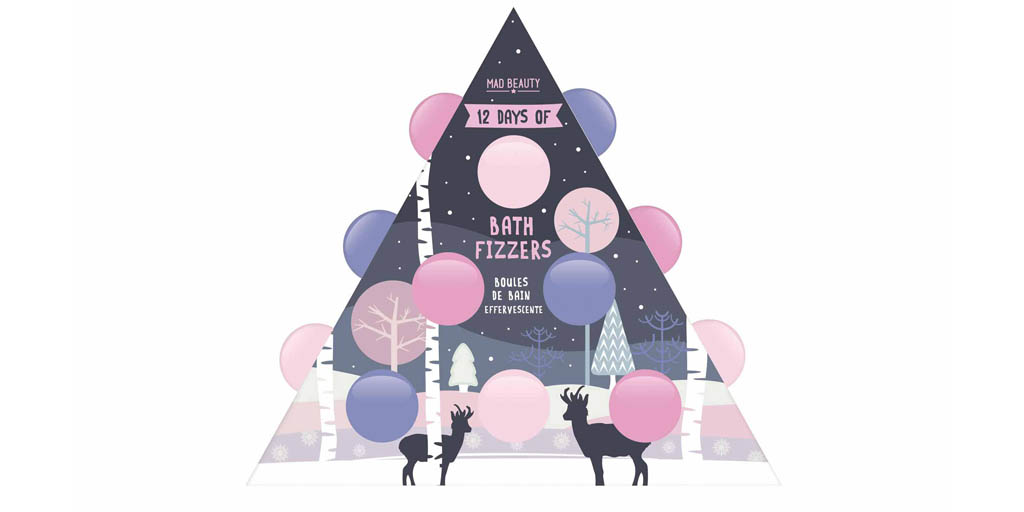 With its funky triangular design, this bath bomb advent calendar from Mad Beauty is the perfect Christmas gift.
Behind each of the 12 doors is a fizzy surprise and you'll love the price. Under £20? It's a steal.
Bath Fizzers Advent Calendar, Calendar Club, £12.99. 
---
See: Luxurious Bathroom Ideas You'll Never Want to Leave
---
Bomb Cosmetics advent calendar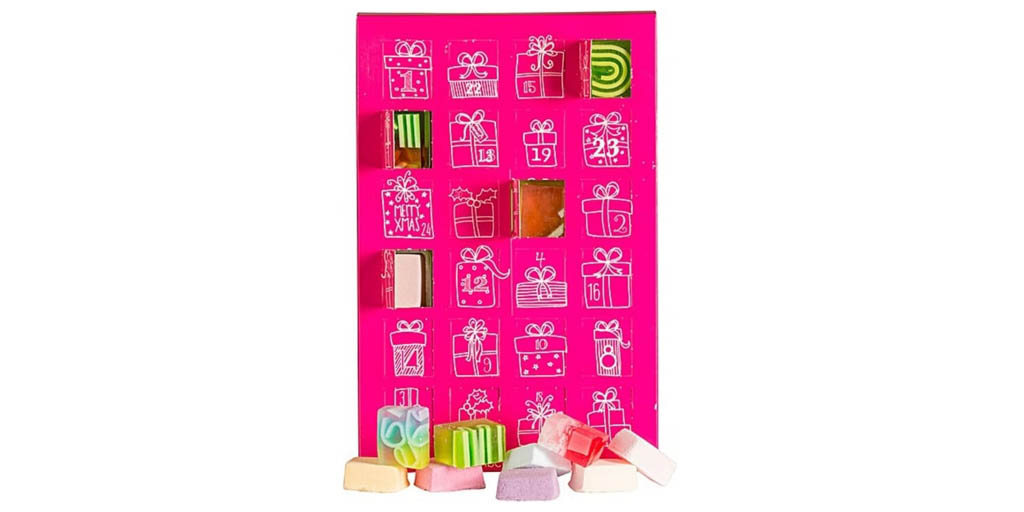 Filled to the brim with a mix of your favourite soaps and blasters to get you the festive mood, if that doesn't get you excited then nothing will.
That's not to mention just how happy you'll feel at the sight of this calendar. Its glorious pink design is fabulously funky.
Bomb Cosmetics Advent Calendar, 123hairandbeauty, £17.86
---
Christmas Magic Bath Time Advent Calendar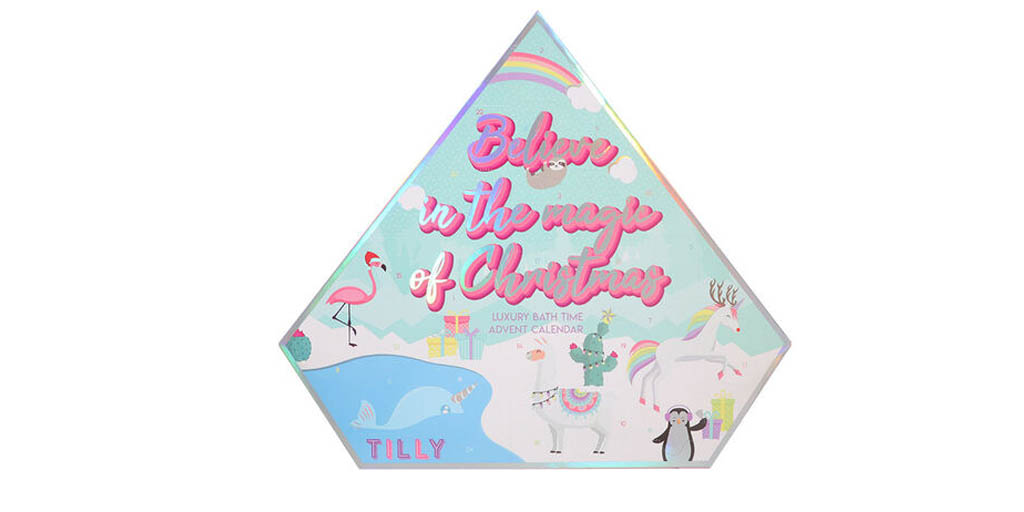 Calling bath bomb and unicorn lovers: this magical bath time buddy is simply adorable.
Not only does it contain a bath fizzer, but pearls, confetti, salts and soap make for the ultimate luxury package.
Tilly Luxury Bath Time Advent Calendar, Fragrance Direct, £7.99. 
---
See: A Shower Wine Glass Exists So You Can Enjoy Your Vino in Style
---
24 bath and body advent calendars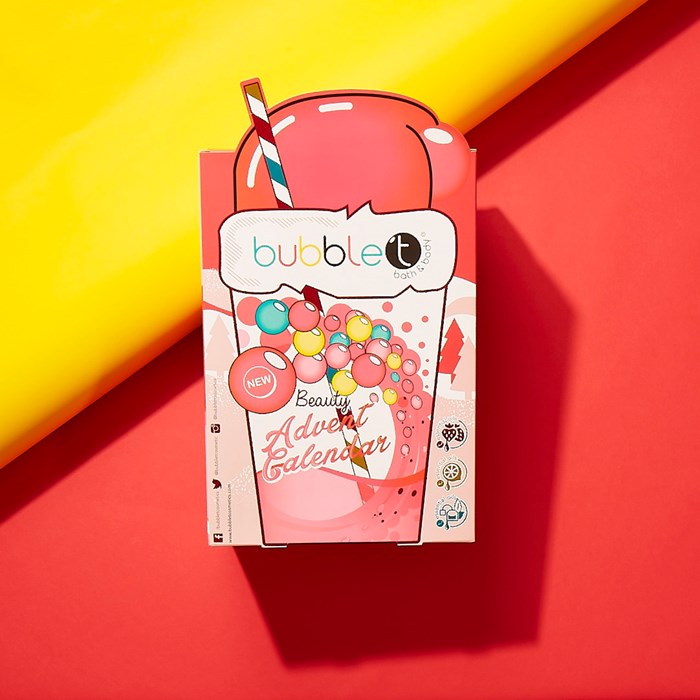 If you love bath bombs but want a bit more variety, this adorable bath and body advent calendar might just be for you.
It's filled to the brim with  a selection of deliciously fragrant bath fizzers, bombs, lotions and potions behinds its 24 doors. Plus, the design is just so unbelievably cute.
Bubble T Beauty Advent Calendar, Gettingpersonal.co.uk, £29.99 
Follow Inspiralist on Facebook and Pinterest for all your eco-friendly lifestyle and sustainable home decorating ideas.
Sign up to the weekly Inspiralist newsletter and get the top stories delivered straight to your inbox.
Sign Up