With the 2020 holiday season all but ruled-out due to the Coronavirus, staycations look set to become the go-to way to getaway this year and a pair of new pint-sized caravan s have arrived to make those short breaks away fun and extra-memorable.
French camper company Carapate have revealed two exciting new camper trailers – the Carapate and the Carriole – designed to offer luxurious sleep for two adults and a child, making them the ideal companions for a relaxing stay-at-home vacation in 2020.
See: The VW Cool Box Is a Mini Version Of the Iconic Volkswagen Camper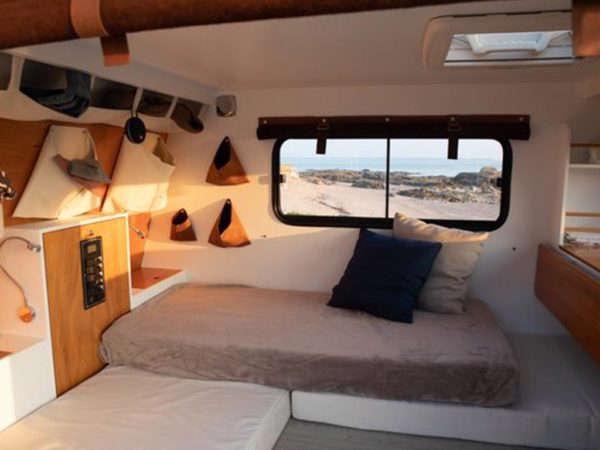 See: Leaf Envy Are Helping To Make Plant Parenthood Simpler
Due to the Covid-19 virus international travel in 2020 does not look likely for holidays and trips aboard.
Not only has the virus limited peoples movements and preventing outdoor socialising in restaurants, bar and cafes, it has ravaged the holiday industry. People are unable to escape abroad with international travel, whether short haul or long haul, prevented to help slow the spread of the virus.
To help make holidaying at home that little bit more entertaining, Carapate's two new campers could be the perfect way to escape in 2020.
See: Heat From the London Underground Is Helping to Keep the Nation's Capital Warm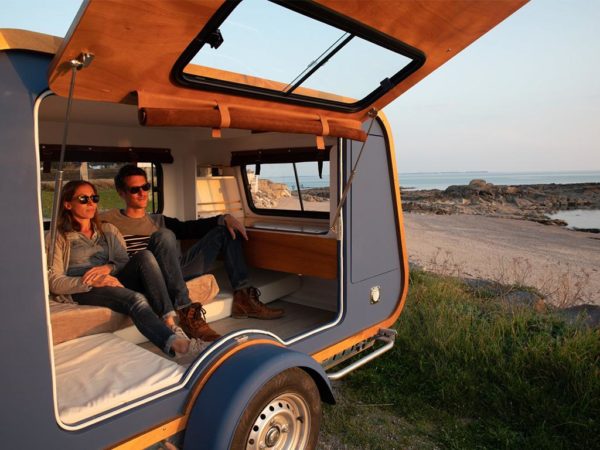 See: Architects Are Developing New Eco-Friendly Ways To Build Homes in Busy Cities
At 65 square feet, the trailers offer a comfortable and cosy space for two adults and a child.
The interior is minimal, but still contains everything necessary for a fun weekend break to get closer to nature and find time away from the everyday hustle and bustle.
The kitchen is located in an oversized sliding drawer and can be used both inside and outside. There's storage compartments, folding shelves, cupboards, a removable mattress and a skylight.
The campers come complete with a power supply, a collection of plug sockets, plumbing for running water, and can be hitched to most cars.
Carapate also offer a range of add-ons – or backpacks as the brand calls them – to help upgrade each caravan. These range from power supply options, blackout curtains, child mattress, additional storage, foldable sinks, water storage, camping stove, cooking and dinnerware and a cooler.
The Carapate model is priced at £16,500 while the smaller Carriole model is £12,500. To order visit Carapate online.
For more information on the Carapate and Carriole campers visit Carapate online.
Follow Inspiralist on Facebook and Pinterest for all your eco-friendly lifestyle and sustainable home decorating ideas.
Sign up to the weekly Inspiralist newsletter and get the top stories delivered straight to your inbox.
Sign Up