In a world where anything can happen, it's ok to not feel okay. Getting creative around the home, upcycling and helping others can be both rewarding for you and those around you.
These ideas are easy to pick up regardless of your skill level, and are great way to put any spare time to perfect use.
share wildflower seed packets
Wildflower seeds and seedbombs have always been a wonderful way to show kindness to the earth, but they also make for great gifts.
Packets can be personalised via online sellers such as Not on the High Street, while, if you're feeling particularly kind, you could leave them in remote places for strangers to plant.
---
Make Your Own care token
Sending a small token through the post is a lovely way to show those dearest to you that you're thinking of them.
If you want to go for the personal touch, however, why not get crafty and use an embroidery kit to create your own token?
---
Upcycle a gift
If you've got time on your hands, then reusing and upcycling items you find around the home can make for a great gift idea.
Why not paint old plant pots and give them a new lease of life? It could make a fantastic addition to a work desk or windowsill.
---
See: More upcycling & DIY ideas. 
---
Transform Your Space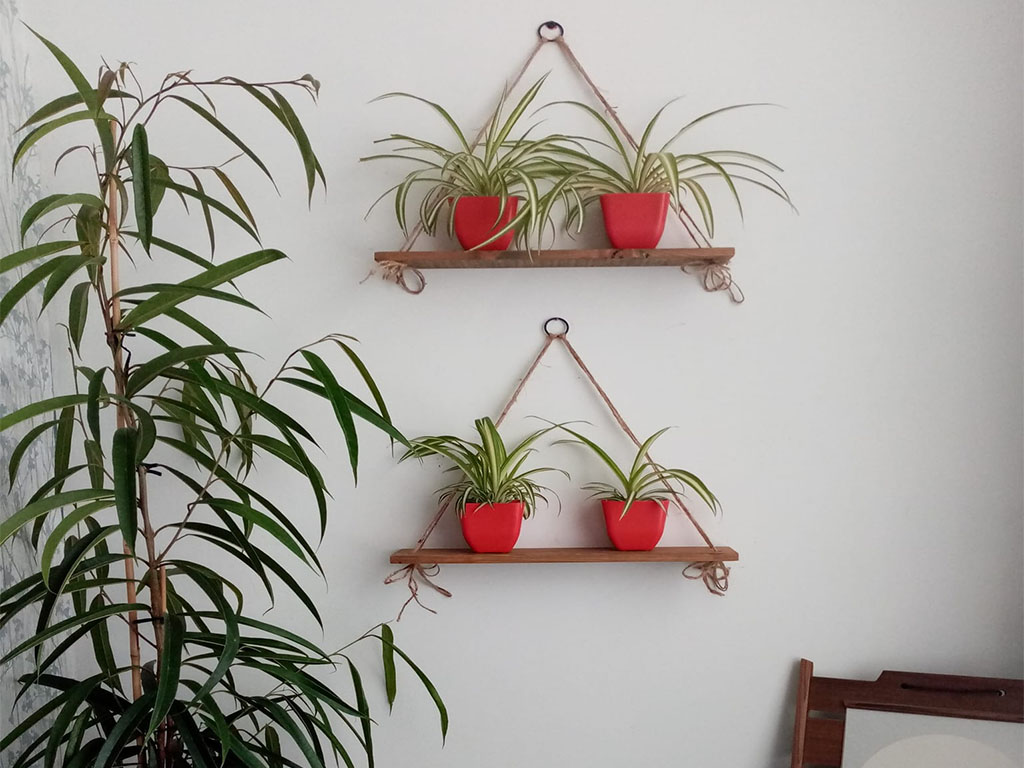 Upcycling what you already have can make for an interesting spot of home improvement and spread cheer to those around you.
Too much clutter? Why not create your own shelves from everyday household items or create your own garden bar from wooden pallets? 
---
Make a Care Package for a Neighbour
Care packages have become a popular shopping trend in recent times and you can buy a range of boxes online, from small gifts to food.
To help cheer up a neighbour or close friend, however, you could always make your own in a simple cardboard box and fill it with gifts or even essential food.
---
Buy from a Second Hand Source
From eco clothing boxes to buying plants and food, there's a number of places you can buy from that recycles waste and helps other in the process.
Check out Lost Stock helping workers in Bangladesh by reselling unwanted retail stock and turning them into clothing boxes you can buy online.
OddBox rescues odd and surplus fruit and vegetables directly from farms and turns them into deliverable boxes.
Sign up to the weekly Inspiralist newsletter and get the top stories delivered straight to your inbox.
Sign Up