As homes look to embrace a more environmental focus, one paint brand is helping to provide the tools to fill homes with life, colour, and a sustainable aesthetic.
Earthborn paints dedicated to creating paint suitable for home decorators and interior designers which is not only visually stunning but also much better for the planet, your home and your health.
See: The Tribe and Us Demonstrate How Homes Can Combine Indoor Plants and Rattan to Transform Living Spaces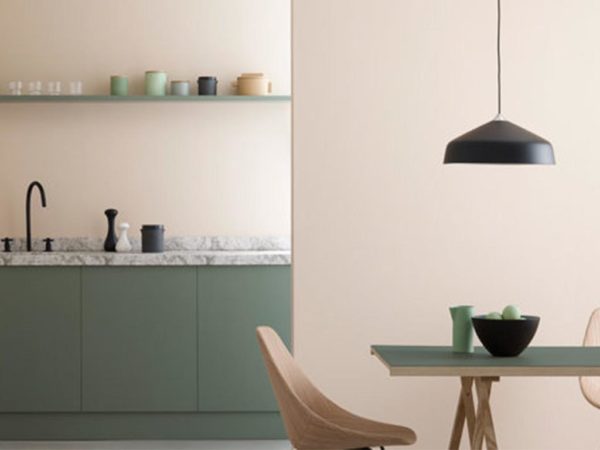 See: 8 Feel Good Things You Can Do at Home to Brighten Your Mood
The eco-focused brand were founded in 2002, with the sole purpose of creating an environmentally friendly and sustainable alternative to traditional paint products.
What differentiates Earthborn from other eco-first paints is their attention to high quality ingredients and the development of a paint that offers durability and performance.
See: This Company Recycles Sea Shells Into Indoor and Outdoor Garden Accessories
See: This Tractor Shed Is Enjoying a New Life as a Sustainable Home
The paints include no harmful acrylics or oils, instead each paint features a range of unique ingredients, which are all explained and detailed on the side of each can.
The paints are highly breathable and hard-wearing, meaning they are suitable for every space in the home. They are also easy to clean, which will help those with small families or pets.
Earthborn also provides an interactive colour picker to help those struggling to find the perfect shade, along with a host of other products that support the environment from crackle for cracked paint effects on furniture, furniture glaze, clear wax for wood surfaces, pigments, wall glaze, wallpaper paste plus a host of others.
Prices for the paint collection start at £4.50 for a tester and go up to £79 for a five litre can. To order visit Earthborn online.
To view the entire Earthborn environmentally friendly paint collection visit Earthborn online.
For more information on the Earthborn environmentally friendly paint collection visit Earthborn paints online.
Follow Inspiralist on Facebook and Pinterest for all your eco-friendly lifestyle and sustainable home decorating ideas.
Sign up to the weekly Inspiralist newsletter and get the top stories delivered straight to your inbox.
Sign Up