A former French estate inspired by the painter Claude Monet has been revived as a playground where lush topiary and architecture come together to provide visitors with a unique garden experience.
The Les Jardins d'Etretat, located on the Northwestern coast of France, pays homage to the illustrious work of Monet with a collection of meticulously designed gardens, sculptural topiaries, and breathtaking views overlooking the beautiful Normandy landscape – perfect for those in search of a bit of zen.
See: A Website Is Selling Plants from Garden Centres That Would Have Gone to Waste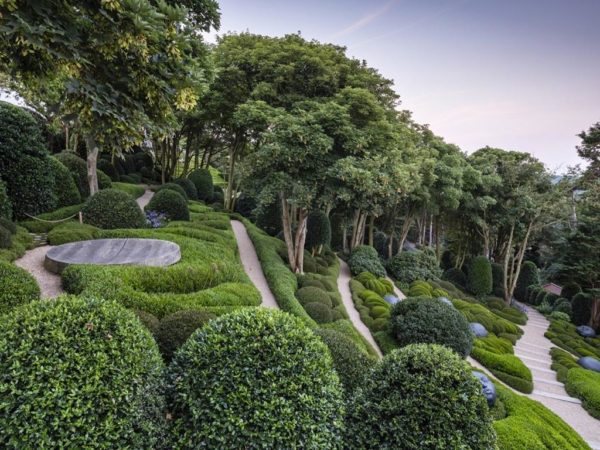 See: IKEA Share How to Make Your Very Own Tiered Spherical Gardening Platform
Amid the stresses of modern life, it is vitally important to take a step back, to reflect and find relaxation. The Jardins d'Etretat offer a little bit of greenery everyone will be able to carve their own little slice of zen from.
The impressive outdoor environment is broken up into seven parts, each one featuring a different inspiring aspect and design.
The Jardin Avatar, is the entrance, the Jardin Emoitions, modelled after the first French oyster farms, the Jardin Impressions, which overlooks the ocean and cliffs of Etretat.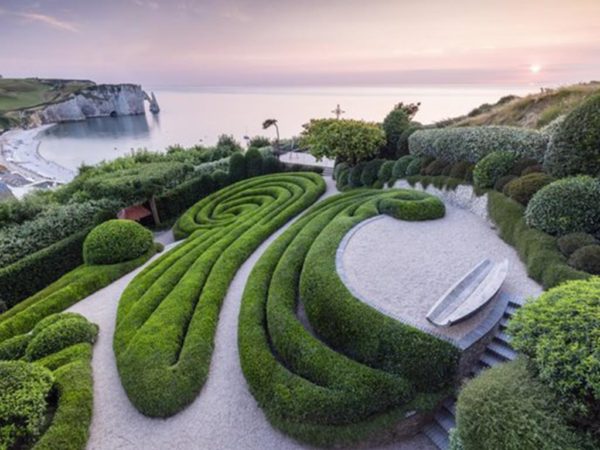 The Jardin d'Aval has been inspired by the world of Alice in Wonderland, the Jardin Zen offers features aimed at meditative pause, the Jardin La Manche includes topiary mazes, and the Jardin d'Amont is the highest point of the entire garden escape, offering cliff-shaped topiaries that resemble the white cliffs of Normandy's Alabaster coast.
The stunning garden was awarded a UNESCO world heritage status, has a Michelin starred restaurant on site, and won the European Garden Award in the category "Best development of a historic park or garden" and has the label Remarkable Garden.
The Les Jardins d'Etretat remains open to visitors from May 14. Ticket prices are currently reduced, while medical workers can visit for free in 2020.
To book or for further information visit the Les Jardins d'Etetat official website.
Follow Inspiralist on Facebook and Pinterest for all your eco-friendly lifestyle and sustainable home decorating ideas.
Sign up to the weekly Inspiralist newsletter and get the top stories delivered straight to your inbox.
Sign Up