If your current home situation isn't ideal for social distancing and self-isolation during the coronavirus outbreak there could be a new way to make the most of the situation – in a home floating on a lilypad.
Australian architect Chuck Anderson has designed the Lilypad floating villa, an uber-stylish home filled with all the amenities needed to make the most of the difficult quarantine situation, floating in the middle of a lake.
See: 5 Ways to Incorporate Natural Home Decor into Your Home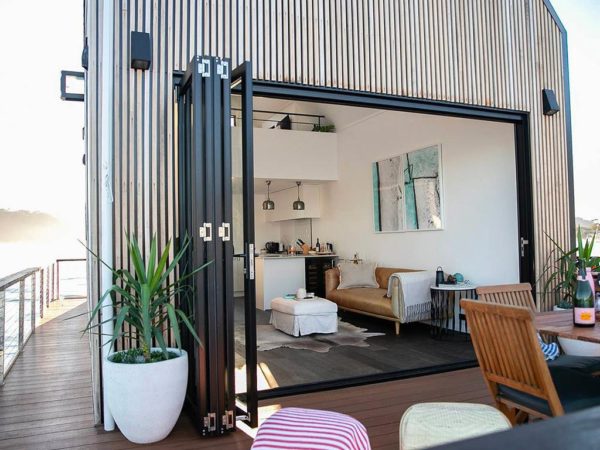 See: Have You Ever Considered Living Half Submerged in a Pond?
The unique home aims to ensure there is no direct human contact throughout the stay. Offering people a secluded and relaxing experience during the coronavirus outbreak and lockdown.
Those who do choose to take up the lilypad home will be able to enjoy onboard continental breakfasts, which are delivered daily, as well as chef-made meals prepared for lunch and dinner.
For those who are more interested in making their own meals, there is a grocery ordering system, with food delivered the very next day, and even a wine cellar featuring a host of wines either chosen by you or Lilypad.
The home is suited for two people and features a sleeping loft, with a king size bed, a kitchen and open plan living room along with an outdoor terrace.
The home also includes access to a nearby beach for when residents want a small break from solidarity and a 24/7 concierge service in case of emergencies.
The Lilypad floating villa is located in Palm Beach, New South Wales, Australia, to book a stay visit Lilypad online.
For more information on the Lilypad floating villa visit Lilypad online.
Follow Inspiralist on Facebook and Pinterest for all your eco-friendly lifestyle and sustainable home decorating ideas.
Sign up to the weekly Inspiralist newsletter and get the top stories delivered straight to your inbox.
Sign Up