In an effort to help bring life to a forgotten space in the heart of London, the OMA Modern Wharf Greenwich plans to create a modern mixed-use development packed with environmentally friendly services and builds.
International architectural firm, OMA, have submitted plans for a "modern wharf" on London's Greenwich penisula, which will feature residential buildings, commercial, retail and community spaces – all with a green-first focus.
See: Heat From the London Underground Is Helping to Keep the Nation's Capital Warm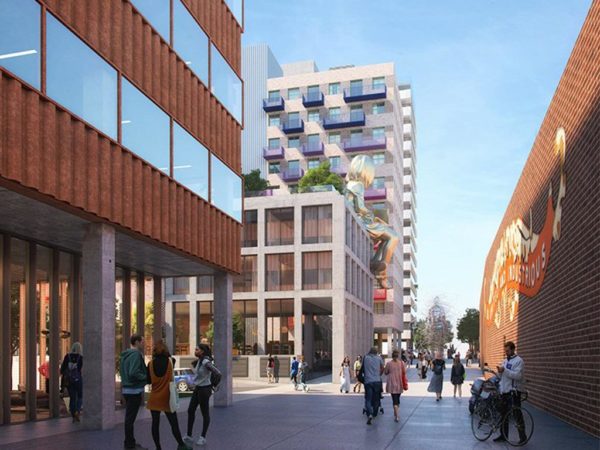 See: IKEA Has Unveiled a Stylish and Sustainable "Home of Tomorrow"
Big cities like London are continuing to increase in size as more and more people arrive in search of jobs and opportunities.
With that increased population comes a demand for homes and entertainment, but today these spaces also needs to deliver a green-first, environmentally friendly focus as well.
The innovative plans for the disused area on the banks of the river Thames were submitted to U+I, a specialist in urban green regeneration.
The modern Wharf includes three aces of modern riverfront park, which will offer views of Greenwich and Canary Wharf. It will be connected to the Thames Path and will be open to the public.
See: Tesco Announces Plans to Axe Plastic Multipack Wrapping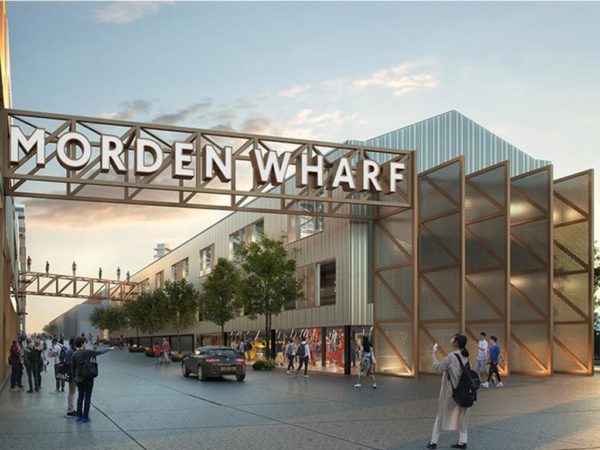 See: Starbucks Announce They're Set To Test Out a New Sustainable, Bioplastic Takeaway Cup Liner
35 per cent of the 1,500 homes in the OMA modern wharf Greenwich project will be deemed affordable, with a particular emphasis placed on family homes.
The homes will feature vertical green facades that'll help to provide an all-natural buffer against the aggressive London air quality and noise.
The development will also include pubs, bars, cafe restaurants and commercial units that could deliver over 1,100 new jobs to the city.
A new public square will also be added, which will be open to seasonal events and markets, as well as a large recreation space.
There will be underground car parking facilities, which will guarantee the wharf is focused on pedestrians and cyclists first.
The plans also include a space for a permanent boat house on a current jetty.
For more information on the OMA Modern Wharf Greenwich visit OMA or U+I online.
Follow Inspiralist on Facebook and Pinterest for all your eco-friendly lifestyle and sustainable home decorating ideas.
Sign up to the weekly Inspiralist newsletter and get the top stories delivered straight to your inbox.
Sign Up