As cities become more and more busier due to the influx of people, it has put an unwanted strain on the availability of housing – some architects have developed a unique solution to bring low-cost housing and office space into densely populated cities.
The new system has earned the design nickname "parasite architecture" and is the process of creating new apartments or living spaces on-top of, or along the side of, existing buildings, making it seem like they have sprouted from the original structure.
See: These Lush Garden Ideas Are Perfect for Making Small Spaces Feel Limitless
See: IKEA Have Created Multi-Functional Furniture Perfect for Small Living Spaces
With more and more people moving to the cities for work, business and life, the pressure to provide a variety of affordable and luxury homes is becoming challenging.
Combining the shortage of space with the cost of living in cities today, sometimes these parasite homes are the only way to create your own slice of heaven.
The concept of these innovative homes is simple, create a space that offers all the traditional amenities of a home constructed on existing structures, almost feeding off the existing building.
Each new space as all of the creative potential to push the boundaries of where a modern urban dweller might live. They can produce something remarkable and unique. Spaces that cater to single occupants to entire families, sustainable havens to luxury apartments, even innovative office environments like the one below designed by Claridge Architects – the possibilities are limitless.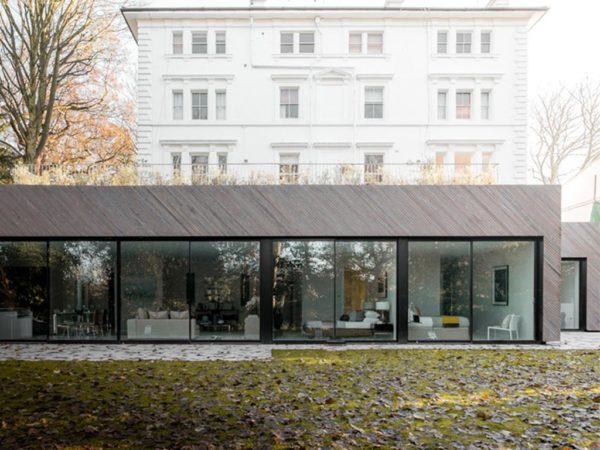 The vast majority, if not all, of these parasite homes are built with one eye on sustainability and helping the environment. That might include solar energy facilities, built using organic and recycled materials, and a host of other low impact architectural features.
Parasite architecture redefines and reconfigures a structure, it offers a new perspective on the building, while also offering another home for people to enjoy.
Follow Inspiralist on Facebook and Pinterest for all your eco-friendly lifestyle and sustainable home decorating ideas.
Sign up to the weekly Inspiralist newsletter and get the top stories delivered straight to your inbox.
Sign Up