2020 is set to be the year of unusual bouquets, and we think we might have found one of the oddest around.
We have got beef jerky bouquets, cotton candy bouquets, even extravagant, and very yummy looking, donut bouquets, and now there is something even more dill-lightful, pickle bouquets. Yes you heard that correctly.
Grillo's Pickles, a Boston-based pickle company, created a one-of-a-kind pickle bouquet to display in-store, and also get pickle lovers excited about Valentine's Day.
Sadly, this bouquet is not currently available to buy, however, it will not be difficult for pickle lovers to make their own as the pickles and spears used to create the alternative floral arrangement can be found in retailers nationwide.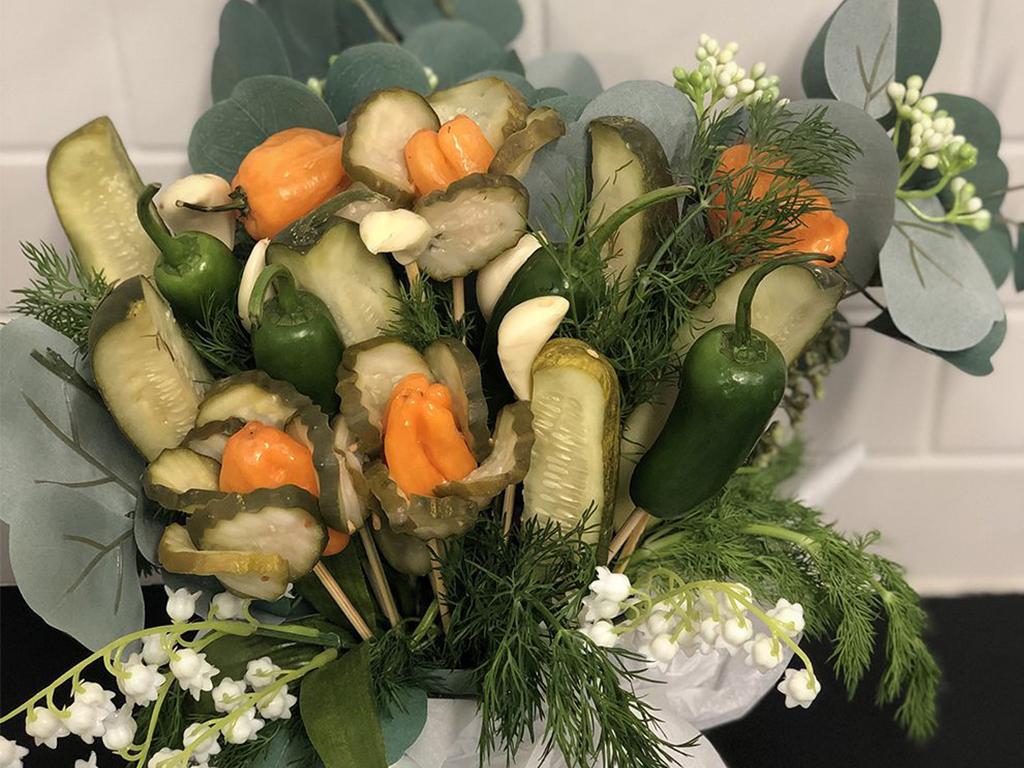 How To make Your Own Pickle Bouquet
All you need to make this is dill infused bouquet is a variety of pickles, which are available in most supermarkets, a collection of long, sturdy skewers, and a vase you are happy to throw them in.
Pickle lovers can add fresh dill, flowers and even a assortment of peppers to add a bit of colour.
The cost of making this alternative bouquet is significantly lower than that of a traditional flower assortment, which will cost roughly £30 on the big day.
If you aren't keen on a pickley gift this Valentine's Day, and are looking for inspiration on what to get your other half, visit our flower ideas to help you find your perfect bouquet.
Follow Inspiralist on Facebook and Pinterest for all your eco-friendly lifestyle and sustainable home decorating ideas.
Sign up to the weekly Inspiralist newsletter and get the top stories delivered straight to your inbox.
Sign Up