From sustainably crafted candles, sensual fragrances, to a hand and body collection focused on protecting skin, Skandinavisk has a little bit of everything for homes and people in search of a slice of Nordic living.
Skandinavisk are a Denmark-based design and homeware company focused on producing sustainable and eco-conscious home accessories and lifestyle products that offer a unique and rich impression of Scandinavia.
See: Growing Your Own Food From Home Has Just Gotten Easier Thanks to Lettuce Grow
See: A New Kind Of Urban Farm Is Taking Over Fruit and Veg Delivery
Skandinavisk gives everyday homes the opportunity to experience the vast forests, silvery lakes, secluded islands, and mountains regions covered in snow and ice through their unique and carefully crafted products.
The online retailer specialises in candles, which use wax extracted from traceable, non-GMO Swedish rapeseed oil, that fill homes with the scents of crashing waterfalls and abundant orchards that capture the drama of Norwegian Fjords.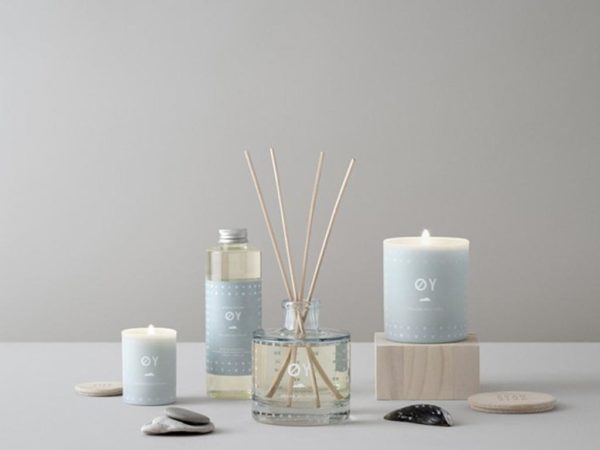 There are a range of fragrant diffusers and sprays capable of giving homes a sense of happiness, life balance, a connection to nature, and completely transport them to the often recognised happiest nation in the world – Denmark.
They also have a collection of hand and beauty accessories designed to nourish and protect skin from harsh winds, low humidity, and tough climates.
All products have been sustainably made and focus on making sure they have zero environmental impact.
To view the entire Skandinavisk home living range visit Skandinavisk online.
Prices for the Skandinavisk home living range start at £23, for hand cream, £39 for a candle, and £49 for a scent diffuser. All are available to order from Skandinavisk online.
For more information on Skandinavisk home living visit Skandinavisk online.
Follow Inspiralist on Facebook and Pinterest for all your eco-friendly lifestyle and sustainable home decorating ideas.
Sign up to the weekly Inspiralist newsletter and get the top stories delivered straight to your inbox.
Sign Up