As the plastic waste crisis continues to spiral out of control, these three reusable water bottle designers are attempting to save the world from a complete global plast-astrophe.
Chilly's bottles, LARQ and S'well are leading the way in helping the world to turn their backs on harmful disposable plastic bottles and embrace a sustainable way of hydrating with their wide range of inventive reusable drink containers.
See: Plastic Straws, Plates and Cutlery Are All Set to Be Banned in the EU
All of these designers set out to offer modern and stylish water bottles that combine the convenience of a reusable bottle, with the high performance technology and ecologically friendly benefits of a traditional flask.
Chilly's Bottles
Engineered for desk-dwellers and gym-goers alike, Chilly's bottles are leak-proof and condensation-free, keeping drinks chilled for 24 hours and retaining heat for 12.
Chilly's Bottles are priced at £25 and are available at Chilly's Bottle online.
---
Larq
Built into the cap of LARQ's debut offering is the world's first portable water purification system, which harnesses the sterilising power of ultra-violet light to kill up to 99.9 per cent of bottle bacteria in only 60 seconds.
Intelligently activating every two hours (or at the push of a button), and with a rechargeable battery life of up to two months, LARQ brings accessible water purification into the digital age.
Larq bottles are priced at £75 and are available at Larq online.
---
s'well Bottle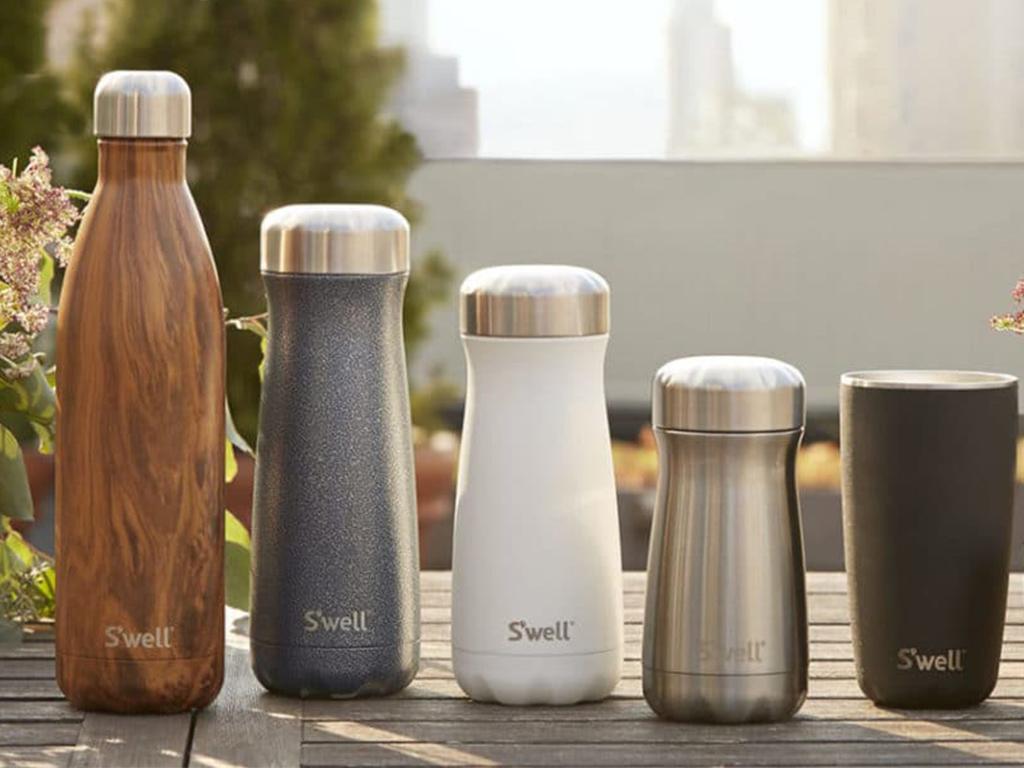 Combining natural materials with a refreshing design, the innovative Welly bottle works both as a cooler and flask.
Finished in bamboo, the bottle features double-walled vacuum insulation, which makes cold coffee and warm water a thing of the past.
S'well bottles come in a variety of different shapes, sizes, and designs, all catering to hot and cold drink lovers.
S'well bottles are priced £29.99 and are available at S'well and Amazon online.
Follow Inspiralist on Facebook and Pinterest for all your eco-friendly lifestyle and sustainable home decorating ideas.
Sign up to the weekly Inspiralist newsletter and get the top stories delivered straight to your inbox.
Sign Up