Sleep can be hard to find in London, with all the distractions, noise and hustle and bustle around every corner.
A solution could be on the horizon for all those missing out on extended visits to the land of nod courtesy of a new Piccadilly-based hotel that offers womb rooms and mattresses provided by Simba Sleep.
The Zed Rooms offers a cutting edge sleeping retreat inspired by the feeling of safety and snugness.
Architectes spent a whopping nine months designing the rooms in the boutique serviced appartments in the heart of London to resemble a womb – resulting in a cocoon-like bedrooms that will help all guests sleep like a baby.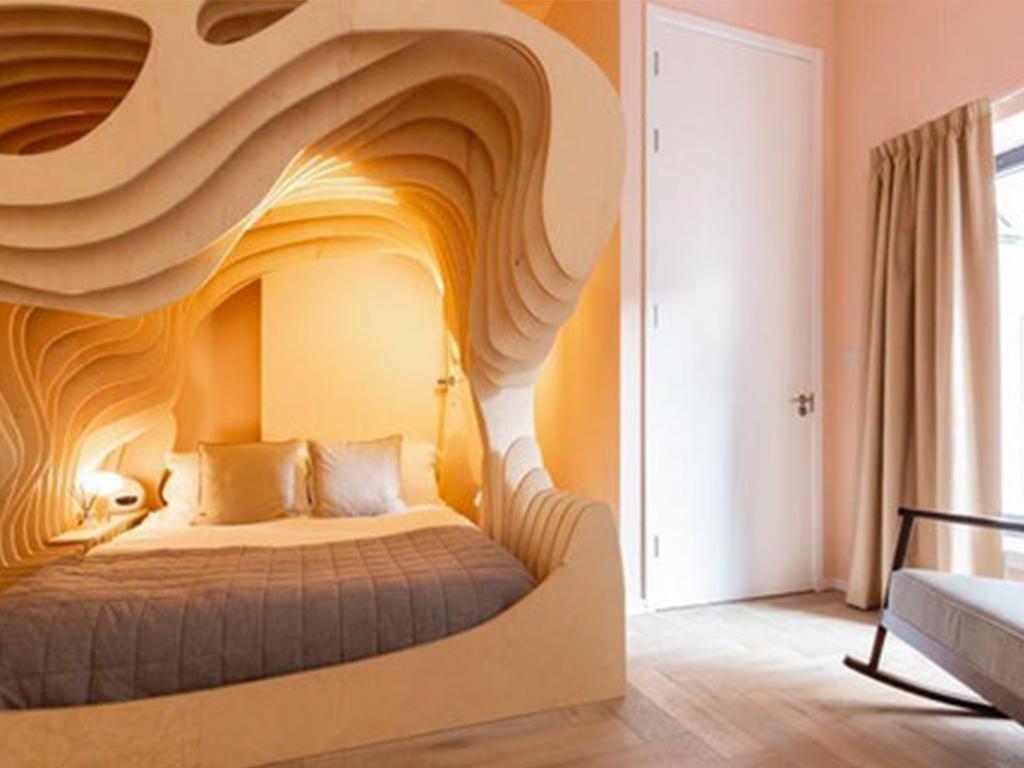 The rooms feature soft lighting, peach coloured walls and comfortable mattresses to rest your head on which are meant to promote relaxation and rapid eye movement (REM) sleep.
The rooms were inspired by the last few weeks of pregnancy when the baby increases its REM sleep, averaging 12 hours ZZZ's per day.
To help guests get a better sleep, the rooms have also been fitted with restorative scents and a colour palette designed to relax and soothe.
The Zed Rooms are a collaboration between leading mattress supplier, Simba, and serviced apartment operators, Cuckooz.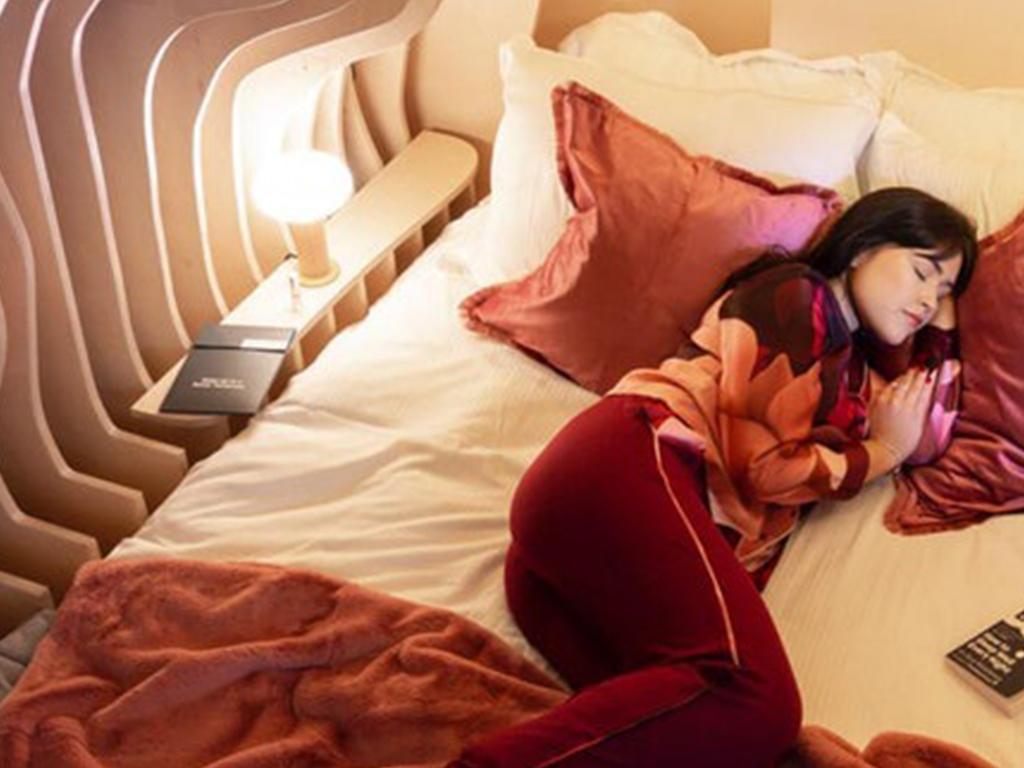 The Hotel Rooms
This is bedtime, but not as you know it.
The Zed Rooms are serviced apartments suitable for up to four guests in each rooms, designed to unlock your sleeping potential and offer an experience like nothing else.
Guests will enjoy the perfect night's sleep helped by the complete Simba collection, including the award-winning hybrid mattress. Guests will also enjoy soothing architure, designed to help you switch off from the world, and full emerse into a complete relaxing experience.
---
THe Woom Room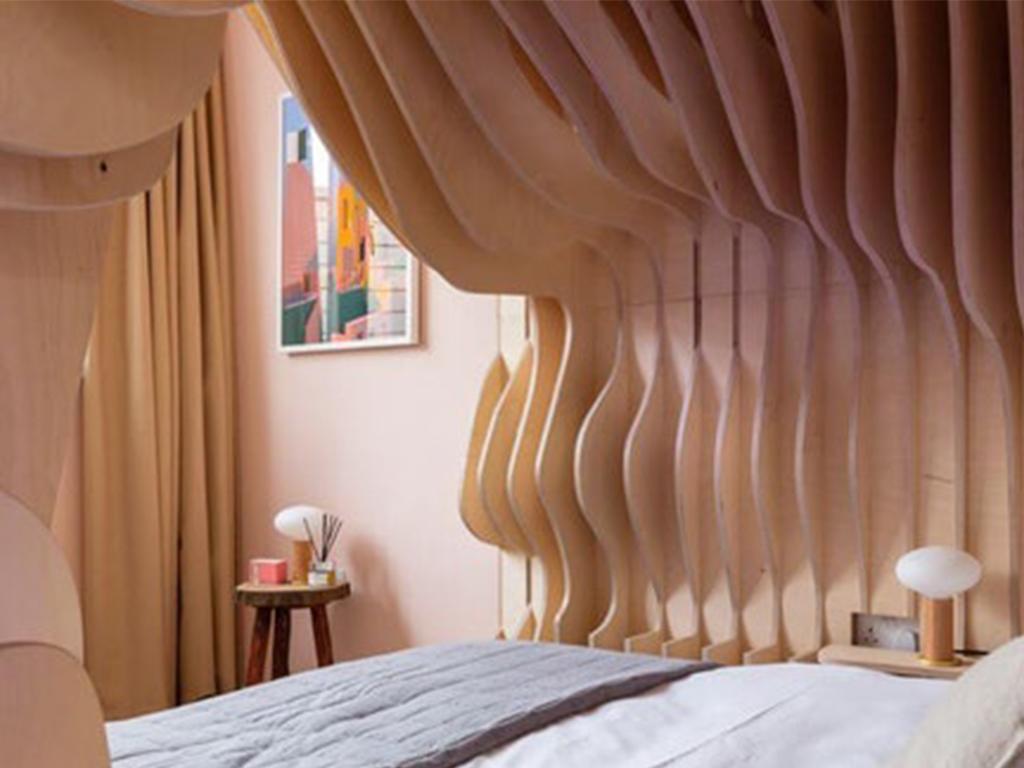 A sleeping sanctuary where you can curl up cocooned within a case and relax and breathe in peace.
The bespoke wooden bed evokes a feeling of calm inside a relaxing womb-like case that envelope each guest.
The Simba Hybrid Mattress will do the rest as you forget about the hustle and bustle, and drift off to the land of nod.
---
Loom Room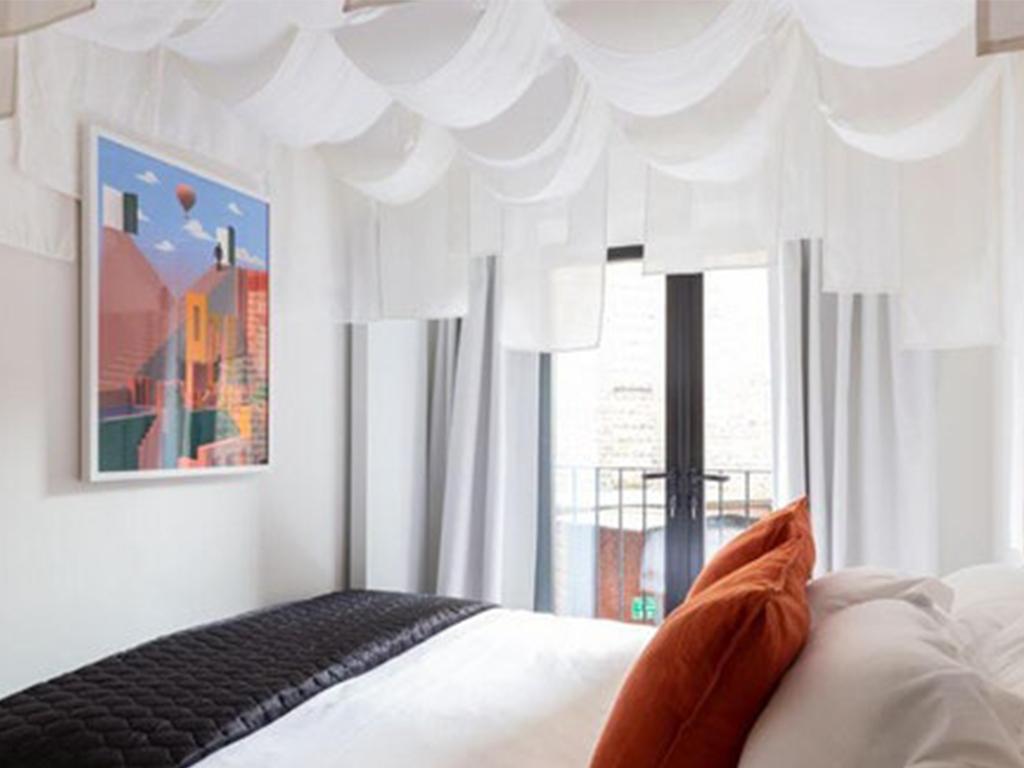 Fresh white cotton and faraway wall prints make this room the place perfect for dreaming, sleeping and recharging.
The Loom Room is decked out with artwork that transports the mind to a zone of tranquillity and with the room scented with uplifting fresh linen fragrances, you'll never want to leave.
---
What is included in each room?
Each room features a relaxing Simba Mattress, perfect for catching up on some long overdue sleep.
There is also a pair of towels per room, a hair dryer, iron and ironing board plus a fully equipped kitchen including oven, microwave, fridge freezer, kettle, cafetiere and toaster.
High speed internet is also included along with a large flat screen television, a Google Chromecast and Google Mini.
Each room comes with underfloor heating for those cold days and a Dyson Cooling Tower when it gets a bit too warm.
Minimum stay in each apartment is three nights, with an average night cost at £110 per night. To book visit either Simba, The Zed Rooms or Cuckooz.
For more information about the hotel and the rooms visit The Zed Rooms.
Follow Inspiralist on Facebook and Pinterest for all your eco-friendly lifestyle and sustainable home decorating ideas.
Sign up to the weekly Inspiralist newsletter and get the top stories delivered straight to your inbox.
Sign Up