If you are in search of new colour schemes, interior design styles, or decoration ideas to consider for your home, this beautiful Australian cafe offers an abundance of inspiration you won't know where to start.
Will & Co, based on Bondi Beach, Sydney, is a boutique coffee house designed by Alexander & Co and it contains a simple coastal palette fused with a collection of unique and innovative features oozing with inspiring design ideas all capable of reinventing every home.
See: 99 Hacks is The New Book Helping People Sustainably Reinvent IKEA Furniture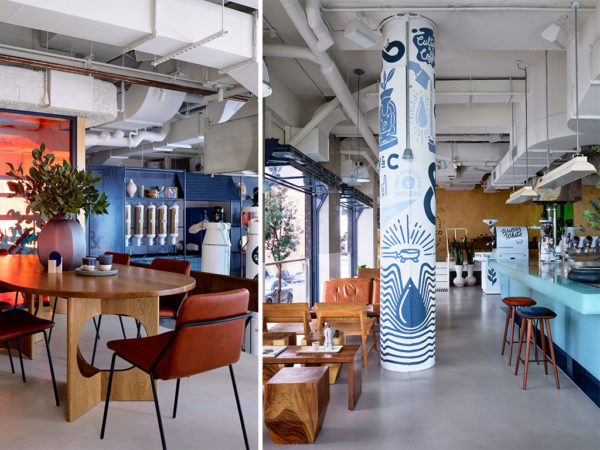 See: The World's First 100 percent Environmentally Friendly and Sustainable Spirit Has Been Unveiled
Whether it's the blue sunny skies, relaxed vibe, or just a happy, easier outlook on life, Australian culture often tends to drive interior design trends and new aesthetics.
What the Will & Co coffee house interior has managed to achieve is a modern design that mixes innovative geometric furniture, with retro styling, and boho history. It fuses the old with the new to create an experience like no other, filled with accessories, decoration, and inspiration that can be replicated in any home around the world.
From the elegant chairs, tables, and stools, to the lighting fixtures, colour schemes, chrome finishes or their showstopping counter, which is made from material typically found in laboratories or kitchens and is Will & Co's hero piece.
To view the entire Will and Co. interior visit Will & Co online.
For more information on the Will and Co Sydney coffee house visit Will & Co online.
Follow Inspiralist on Facebook and Pinterest for all your eco-friendly lifestyle and sustainable home decorating ideas.
Sign up to the weekly Inspiralist newsletter and get the top stories delivered straight to your inbox.
Sign Up