It doesn't matter the time of day, sometimes we all catch ourselves nodding off while at work.
Tossing and turning the night before an important day at the office is pretty much inevitable when all you desperately need is sleep. Same goes when you are feeling under the weather, have to work late because of deadlines and, basically, every other reason why we sometimes feel sleep deprived at work.
What if you didn't have to worry about how many hours were left until your alarm went off or forced cup after cup of coffee because to catch up on lost sleep at work?
Greek designer Nancy Leivaditou from Studio NL has designed a new desk for those looking for a quick power nap while at work to make sure we're all fully engaged throughout the entire working day. And it even comes with a television.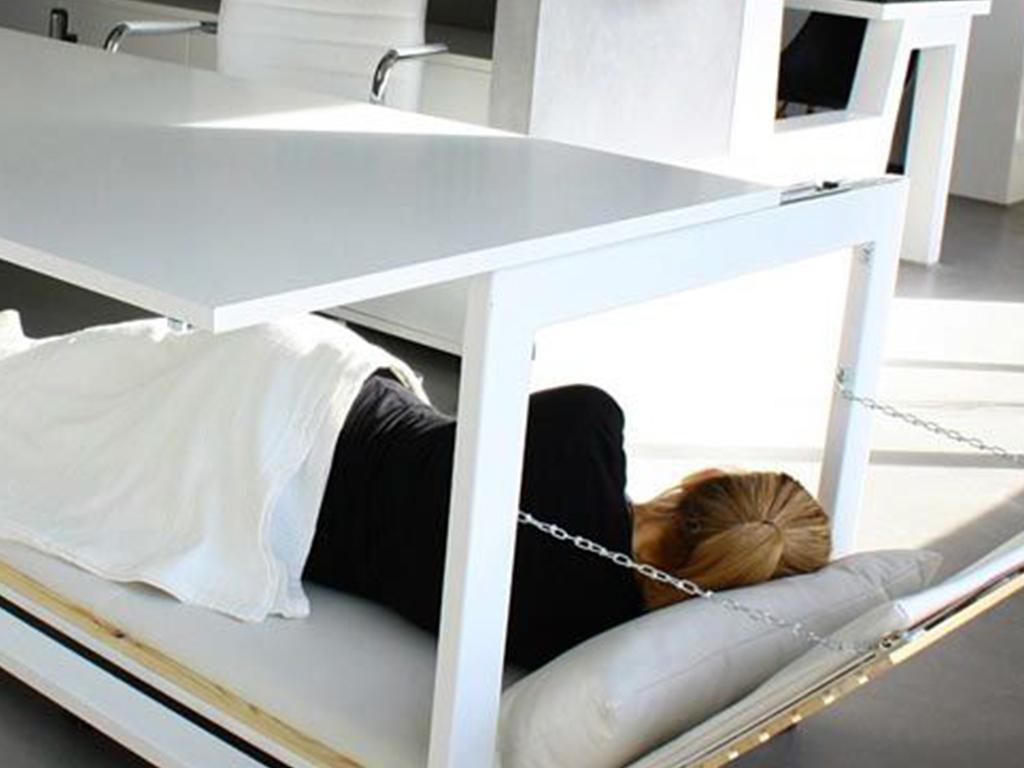 The Working Hard Life Desk is a piece of multipurpose office furniture designed while Leivaditou was studying and working in a cramped New York city apartment.
The idea is simple, when you start to feel yourself drifting off at work all you need to do is climb under your desk and grab a quick, comfortable, nap.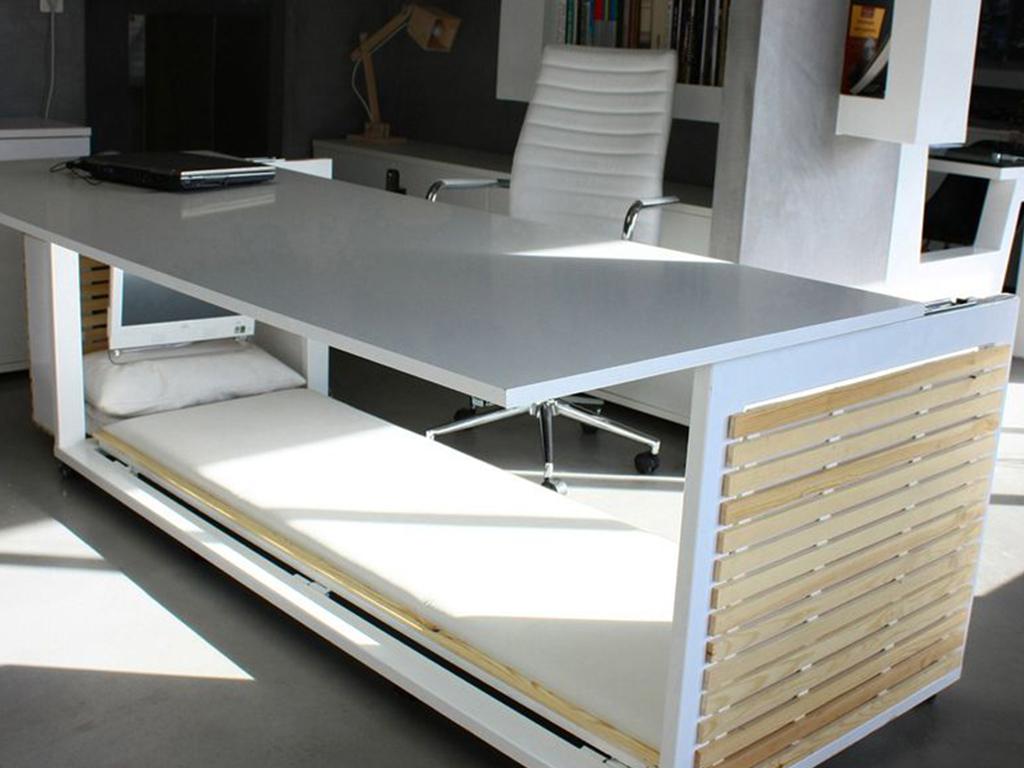 How exactly does it work?
Office chairs don't exactly scream comfort when you go to tilt your head back, close your eyes and try to nap —but the Life Desk certainly does.
How does it transform from a work space into a bed? Just slide the top backwards to reveal a cute, comfortable sleeping area perfect for catching up on some precious sleep.
Fold the back of the desk , which acts as the mattress, down. Then recline the side opposite of the section housing the television and relax.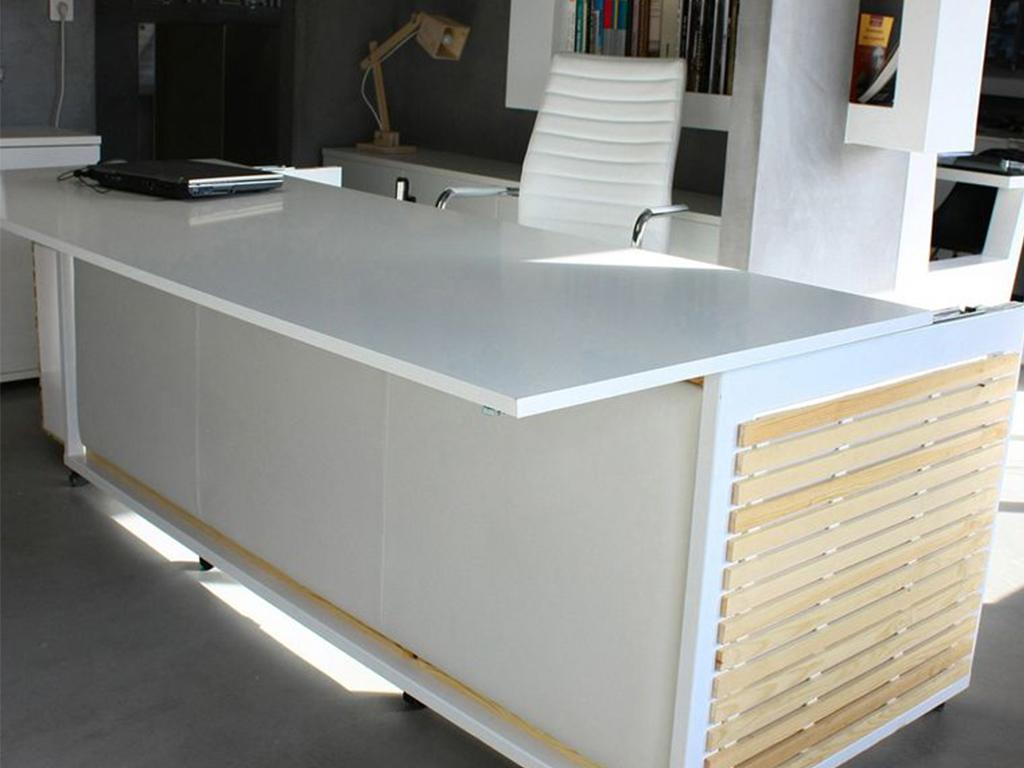 The desk is made of lacquered wood, metal, and white leather, so it's simple enough for any office environment, yet also stylish for a home office.
Sadly, for those sleep deprived workers the design is still currently just a prototype but mass production could be coming soon.
For more details on the Working Hard Nap Desk visit Studio NL, where you can register your interest in one of them.
Follow Inspiralist on Facebook and Pinterest for all your eco-friendly lifestyle and sustainable home decorating ideas.
Sign up to the weekly Inspiralist newsletter and get the top stories delivered straight to your inbox.
Sign Up