Baronfig are a new stationary company dedicated to empowering and inspiring thinkers with a collection of accessories focused on making the earth a better place – by planting one tree at a time.
The online stationary experts aim to provide people with the tools for maximising productivity with their unique collections featuring pens, notebooks, diaries, bags, workspace solutions, and a host of other helpful accessories. They're also committing to making the planet a cleaner and happier place by promising to plant a tree with every purchase.
See: Zara and Jo Malone Are Back With a Range Of Sweet Smelling Scented Candles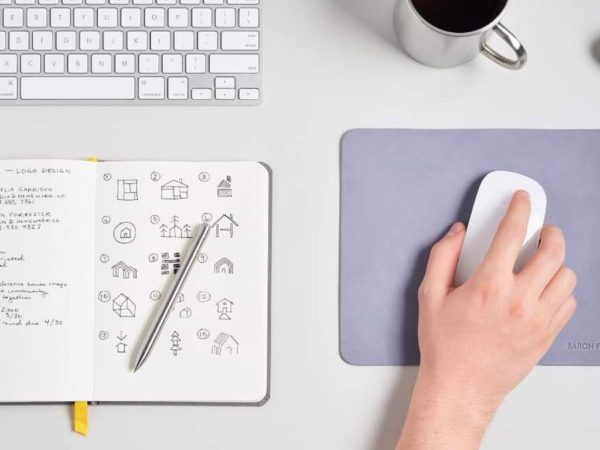 See: A Father and Son Have Built 50,000 New Beehive Colonies Around the World
Baronfig began life as a Kickstarter project, created on feedback the founders had gathered from hundreds of thinkers around the world.
Once fully funded and launched, Baronfig's first collection was based on this consumer feedback, and today the company remains focused on that customer – first attitude. Each new product design and launch are based on feedback and conversations the Baronfig design team has had with their customers.
At the core of this stationary process is that Baronfig are dedicated to empowering and inspiring thinkers. This includes leaving the earth in better shape than when they found it. For every purchase of a notebook or pad, Baronfig will plant one tree.
Baronfig offer stylish stationary accessories from notebooks to planners, pens to bags, and a host of others. There is a little bit of something for everyone.
To view the entire Baronfig collection visit Baronfig online.
Prices for the collection range from £15 for a confidant hardcover notebook, £53 for a stationary starter kick, which includes a confidant notebook and a squire pen, to £98 for a deluxe starter kick, featuring a notebook, squire pen and guardian case. To order these, or other Baronfig products, visit Baronfig online.
For more information on the Baronfig stationary collection visit Barongfig online.
Follow Inspiralist on Facebook and Pinterest for all your eco-friendly lifestyle and sustainable home decorating ideas.
Sign up to the weekly Inspiralist newsletter and get the top stories delivered straight to your inbox.
Sign Up