Advent calendars have been providing us with Christmas fun for over 100 years. Advent calendars for pets, however, are a more recent innovation.
Dog and cat advent calendars have become increasingly popular, with new variations emerging each year.
Hamsters, gerbils, guinea pigs and even rabbits all get to join in the festive fun with their own special 'small pets' calendar.
Christmas is a time for family and our pets are integral to the family unit. So while you treat yourselves this year, treat your furry friends too.
Dog Advent Calendars 2019 
Lily's Kitchen 'Christmas Spectacular' for dogs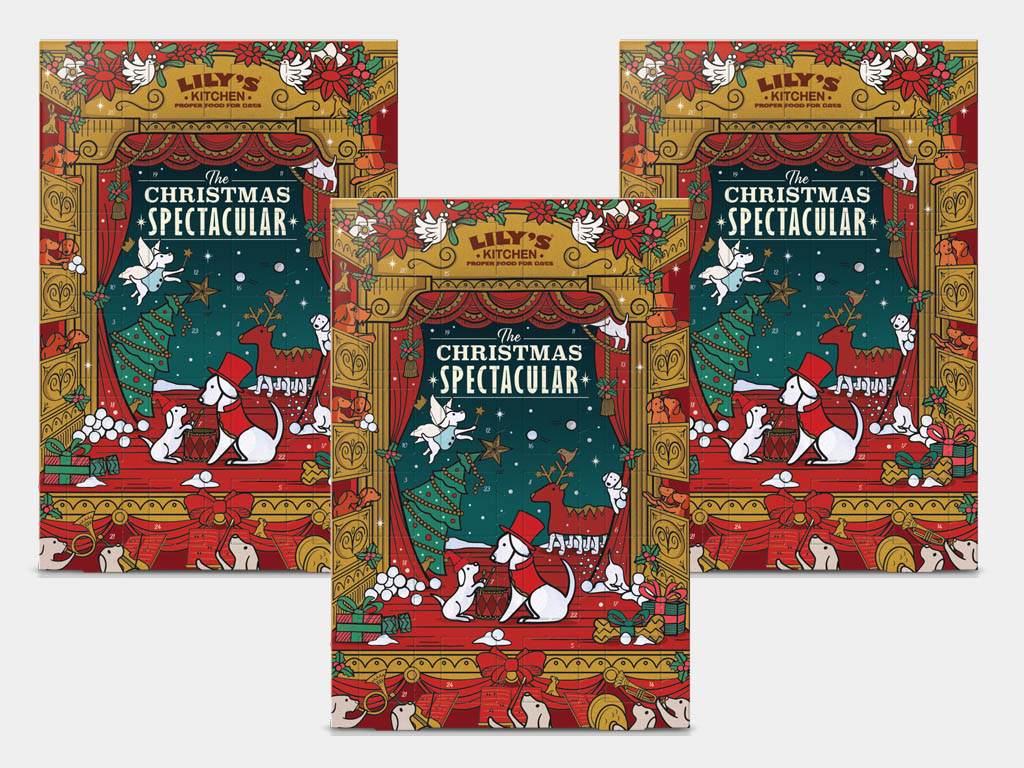 Christmas panto inspired advent calendar, Lily's Kitchen Christmas Spectacular has 24 windows generously filled with Lily's Kitchen naturally wholesome treats. The treats feature a wide range of ingredients designed to keep your dog happy and healthy.
Expect to find organic apple flavoured biscuits, blackstrap molasses and chamomile and passion flowers among many other ingredients in this premium pampered pooch product.
£10, Lily's Kitchen
---
See: 21 Misbehaving Pets at Christmas That'll Make You Smile
---
bone calendar
If you're looking to make quite the statement in your home, this personalised pet advent calendar comes with 23 bone-shaped carob and oat biscuits on what else but a wooden refillable bone hanger?
You can also personalise your very own gift card dedicated to your pooch.
£19.99, GiftPup 
---
Cupid & Comet advent calendar for dogs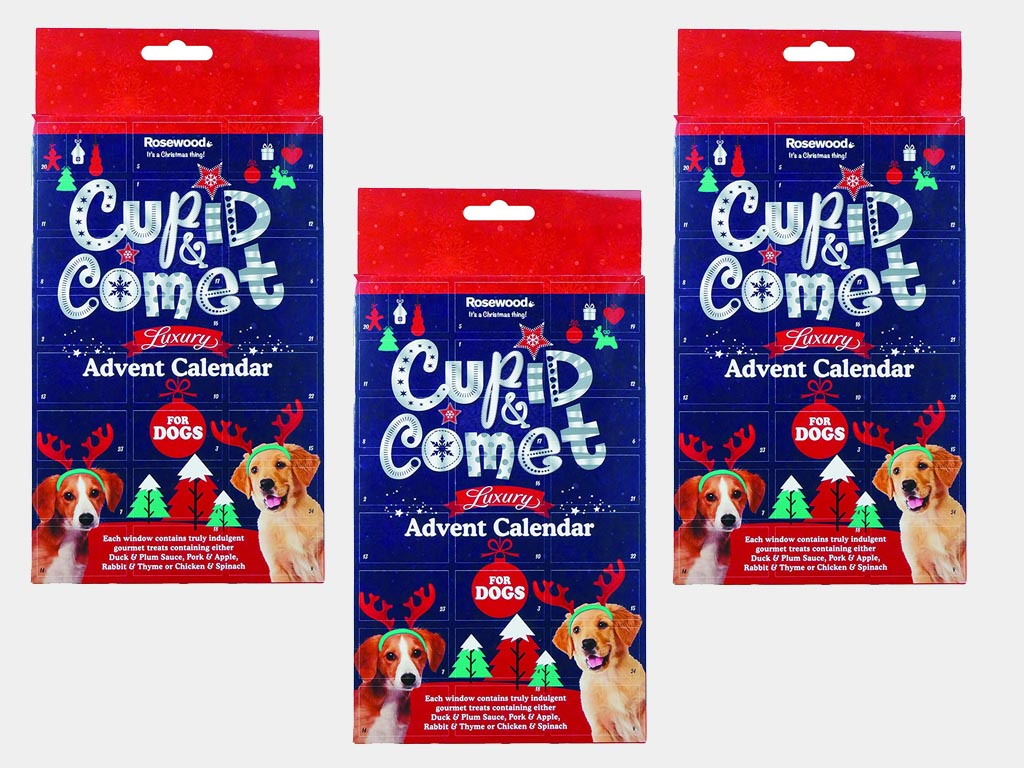 This luxury advent calendar for dogs features truly indulgent real meat gourmet treats for your pooch.
There's 4 variants in total including Pork and Apple, Duck and Plum, Rabbit and Thyme, Chicken and Spinach which are all individually wrapped for the ultimate freshness. Only the best for your BFF in life!
£4.75, Amazon 
---
See: Luxury Pet Accessories Your Furry Friends Deserve
---
dogs trust sleigh ride advent for your dog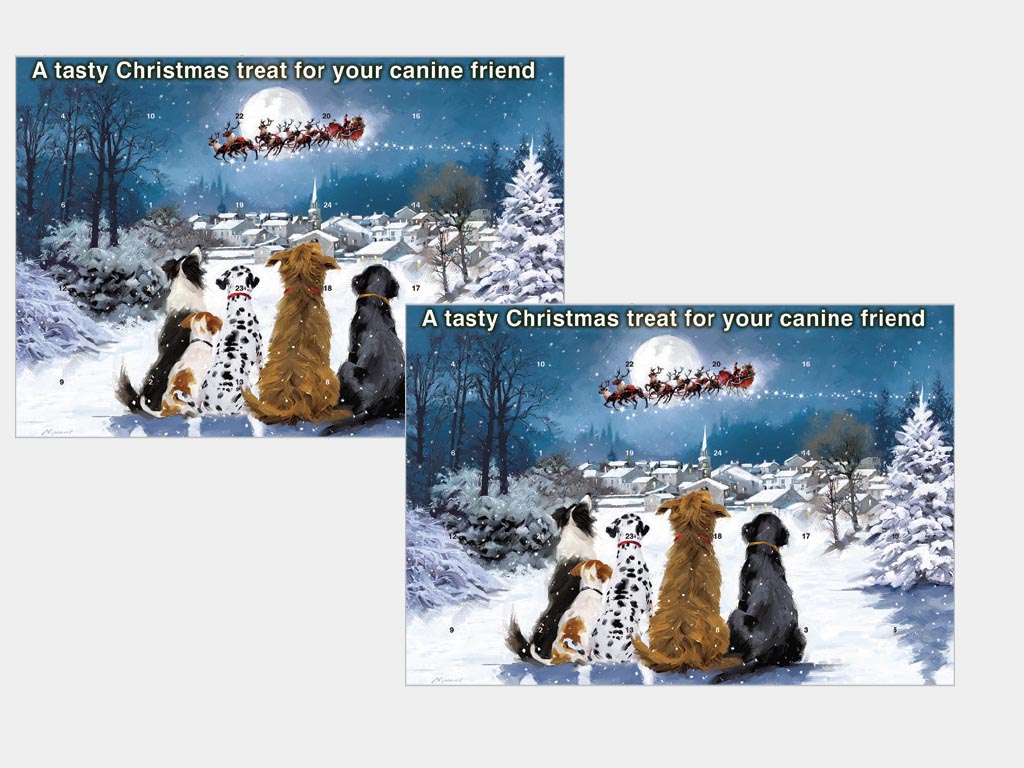 Countdown to Christmas with your pooch whilst supporting the Dogs Trust charity using this fun advent calendar.
It features a lovely illustration by Richard MacNeil, as well as containing a tasty mini treat for your canine friend behind each window.
£4.99, Dogs Trust 
---
Good Boy 'Pawsley Meaty Treats' advent calendar for dogs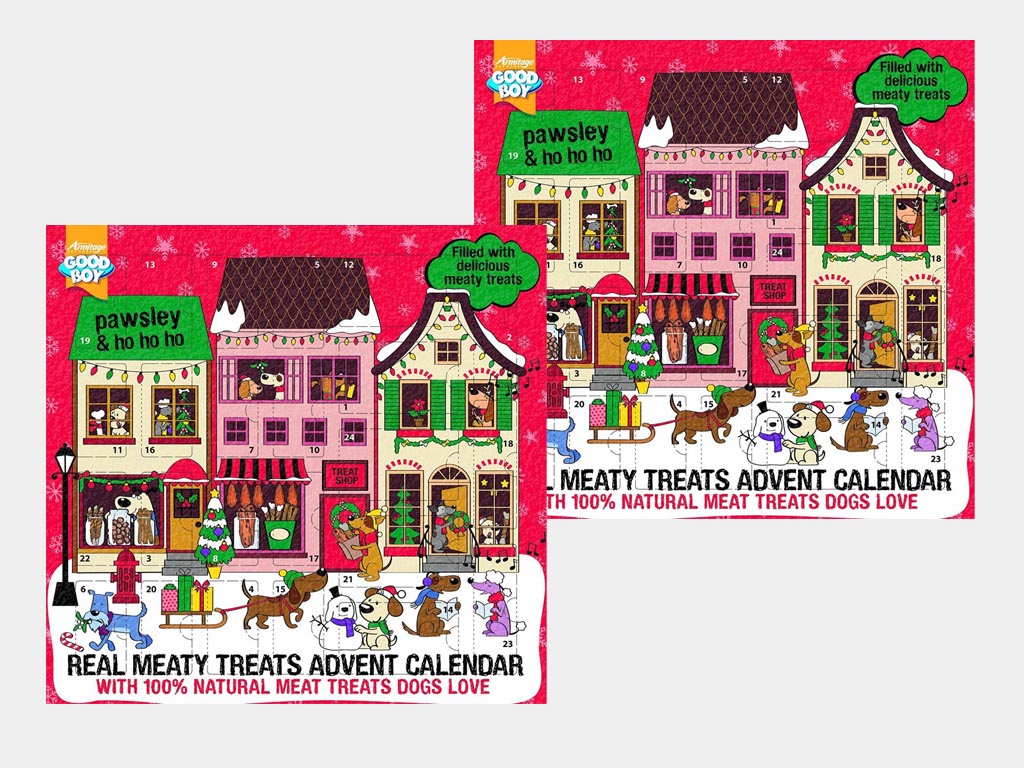 No dog will be able to resist the deliciously tasty 100% natural meaty treats behind every door. Each treat is 100% natural human grade meat and delicately roasted to perfection.
Be prepared, one of these tasty morsels per day may simply not be enough for your dog this holiday season!
£11.99, Amazon
---
christmas tails dog advent calendar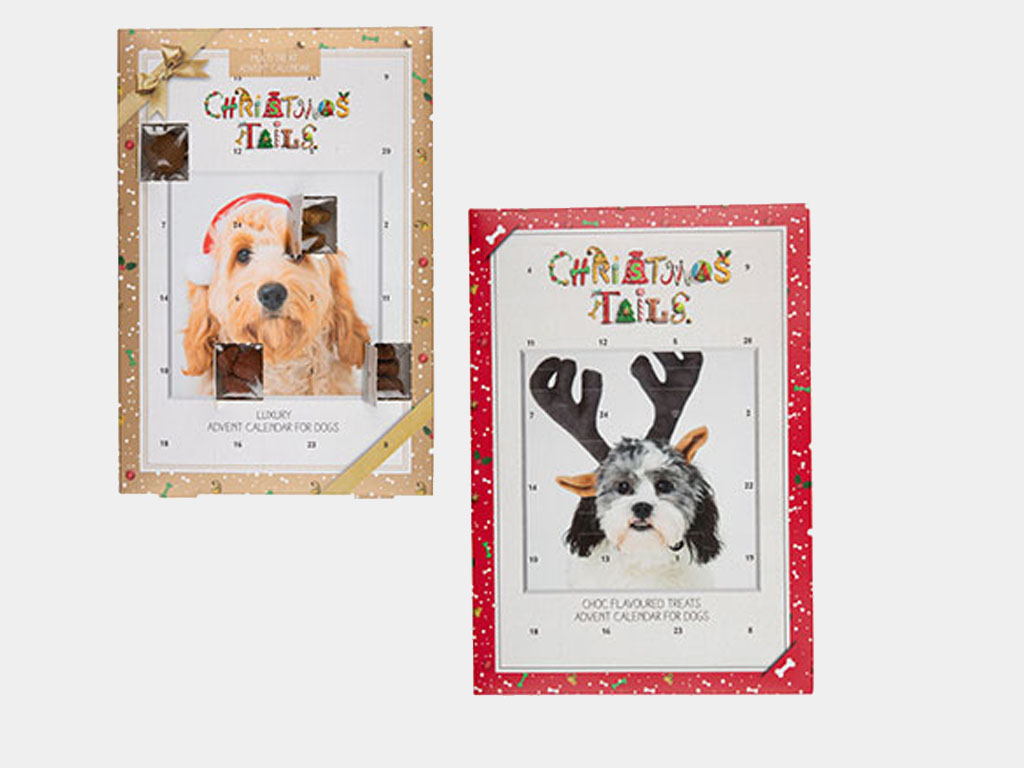 There's not just one dog advent calendar but two available from the Christmas Tails range at Pets at Home.
You can choose to gift your canine friend a luxury version in gold containing oven baked treats or pick up a festive red choc flavoured treats advent calendar.
£2, Pets at Home
---
Cat advent calendars 2019
Trixie Advent Calendar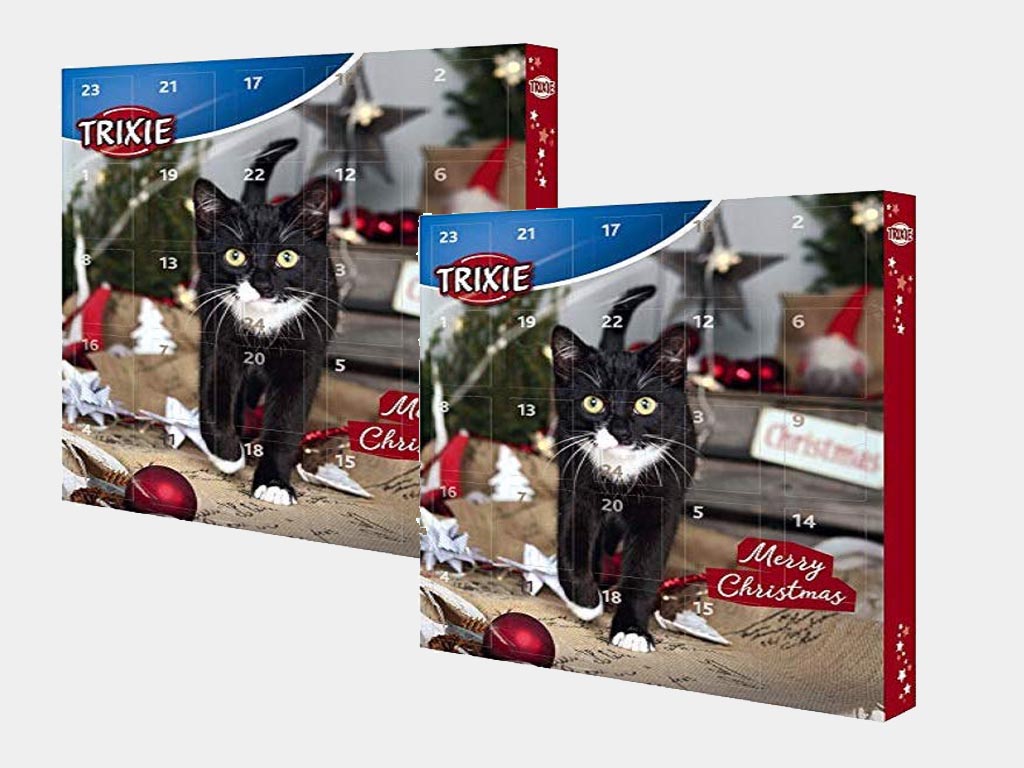 Give your feline the joy of ripping open their own doors with the TRIXIE cat advent calendar.
There's 24 little cat snack surprises hidden behind each window, including both toys and treats.
---
See: Candle Advent Calendars: The Best Scented Calendars for a Festive Home
---
Lily's Kitchen 'Christmas Spectacular' for cats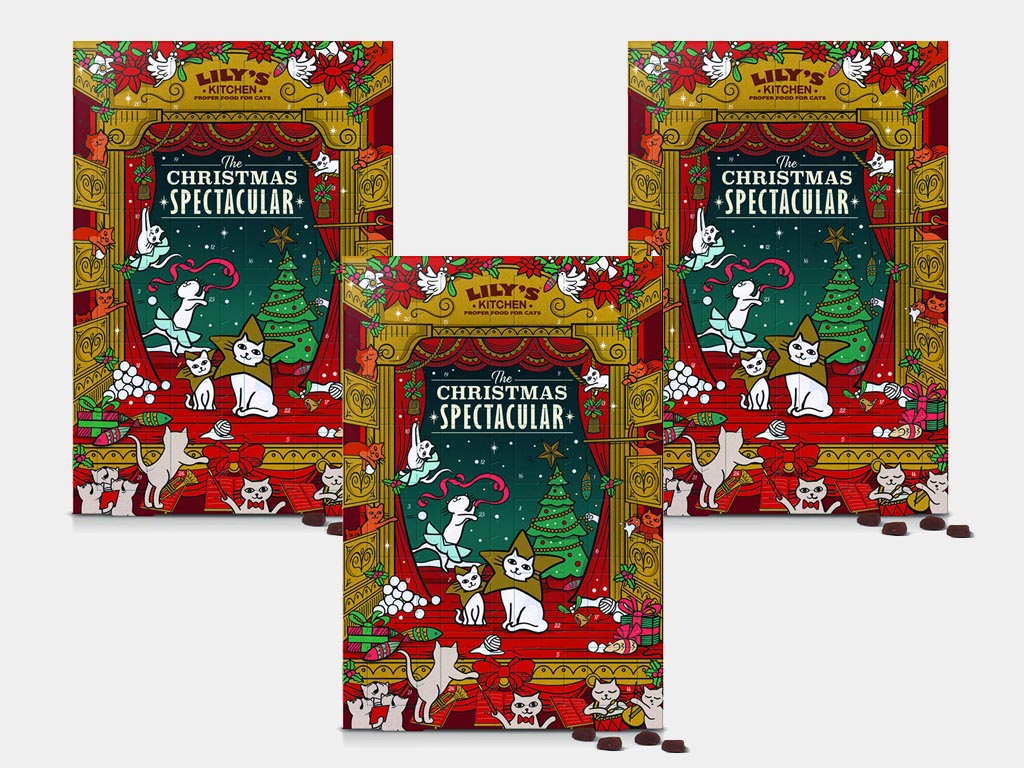 Why should dogs have all the fun? Fortunately, Lily's Kitchen also has a matching 'Christmas Spectacular' for felines and it's no less impressive than its canine counterpart.
It's simply bursting with natural turkey, chicken liver and cranberries your pets will love.
£10, Lily's Kitchen 
---
'Cupid and Comet' advent calendar for cats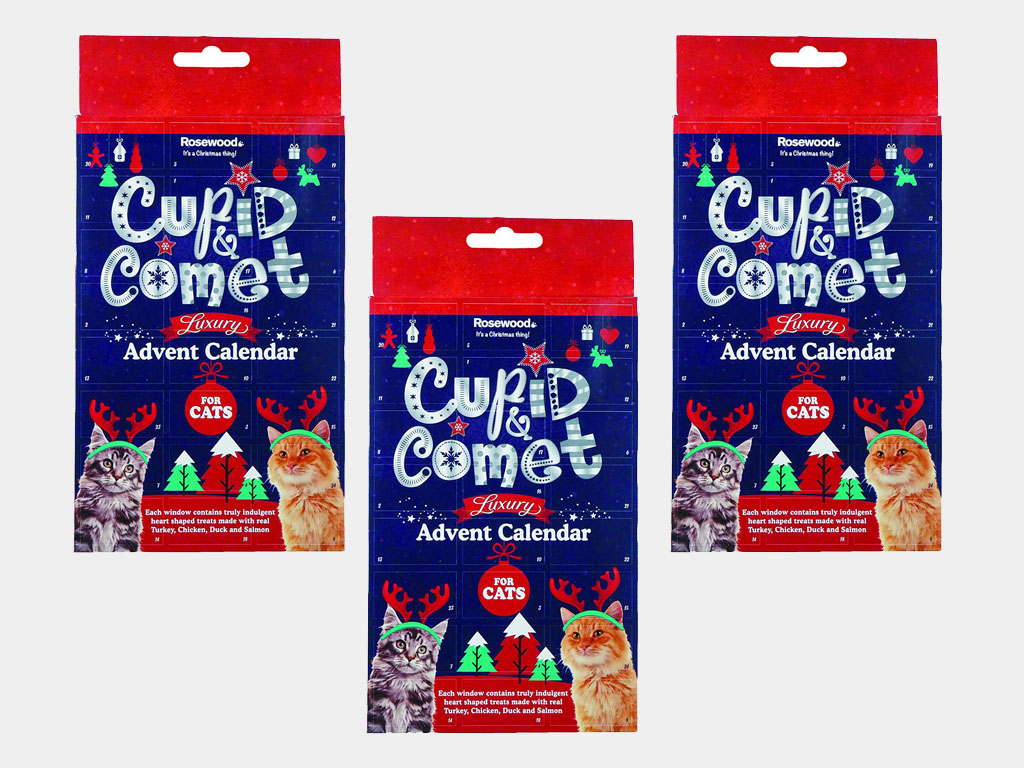 Cats may not be as needy as dogs but they still want to be included in the Christmas festivities. This calendar of cat treats should be something that entices them back through the catflap each morning.
Each window contains 4 variants of turkey, chicken, duck and salmon.
£2.50, Amazon
---
Rabbit Advent Calendars 2019
christmas tails advent calendar for small pets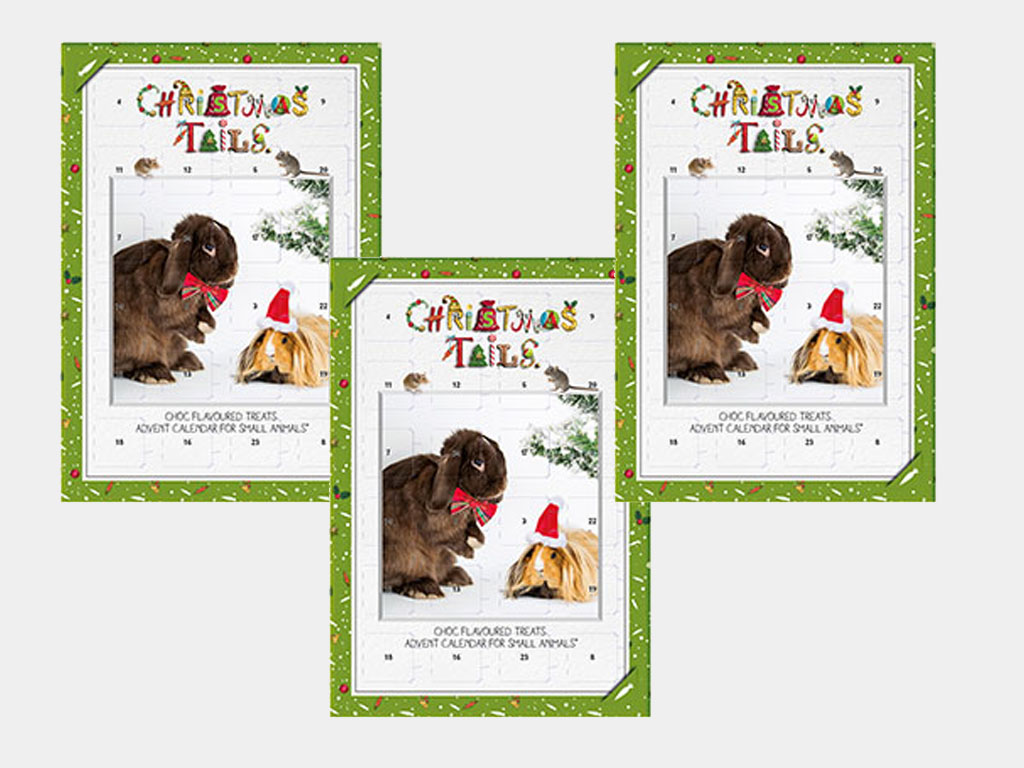 Cats and dogs always grab the pet headlines but we're not leaving out our smallest furry friends in this compilation. Each daily treat is split into three fruit shaped biscuits that allows extra nibble time.
Bunnies, hamsters, gerbils, guinea pigs can all rejoice, Christmas is coming to a home near you this year.
£2, Pets at Home
---
alternative pet calendars 2019
Hatch Wells horse advent calendar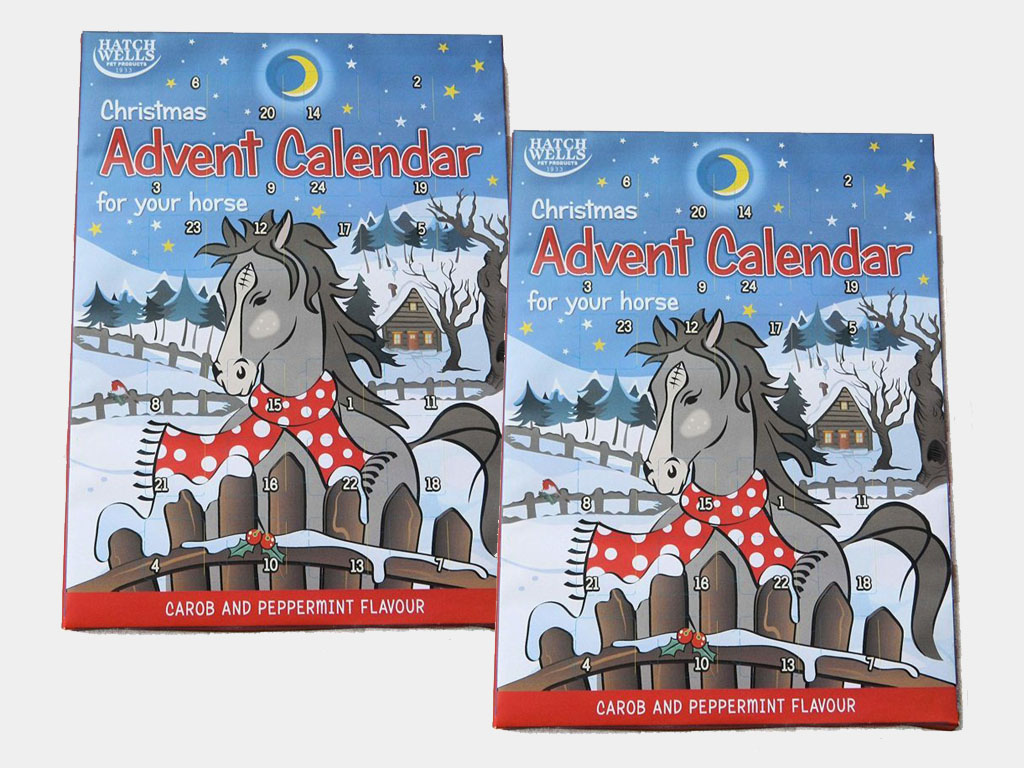 And why should larger pets be left out either? These carob and peppermint treats break up into 4 sections. Perfect is you own more than one horse or make the fun last longer for one lucky single horse.
These treats will make December special for your horse, allowing them to take part in festivities and providing a welcome change to carrots!
£4.28, Amazon
---
For even more ideas and inspiration for your home, pets, garden and family life like us on Pinterest and Facebook
---
Sign up to the weekly Inspiralist newsletter and get the top stories delivered straight to your inbox.
Sign Up