For those who want to keep their pets but banish their scent, pet odour candles can be both stylish and effective.
Pet odour candles typically work by using a special enzyme that is released when the candle is burning. As it vaporises, it typically masks the odour creating a warm and inviting scent in the air instead.
If you fancy trying one or two in your home, this guide is compiled through a balance of user rating, style factor and effectiveness of the scent.
Price's Household RANGE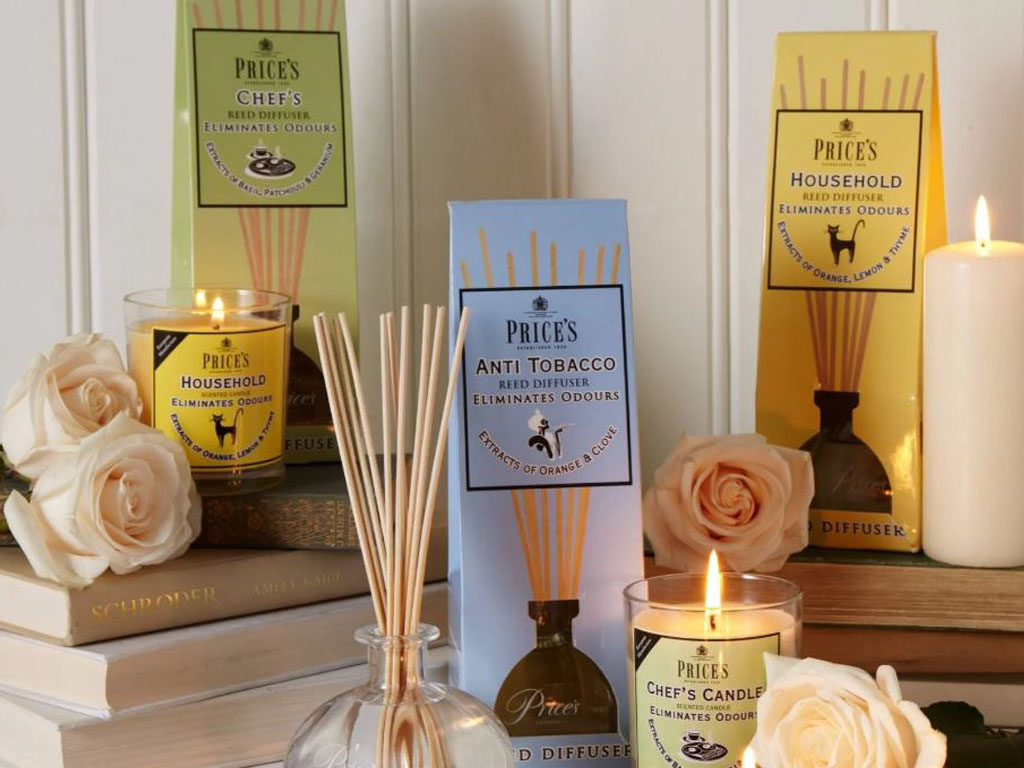 Price's have a vast range of anti-odour candles but it's their yellow Household range that's perfect for pets.
There's a few different types according to your preference, but the candles in a tin get most praise, burning for up to 25 hours and producing a refreshing, herbal fragrance.
Price's Household Range, Amazon, from £10
---
See: Luxury Candles Everyone Needs In Their Home In 2019
---
one fur all Pets House Candles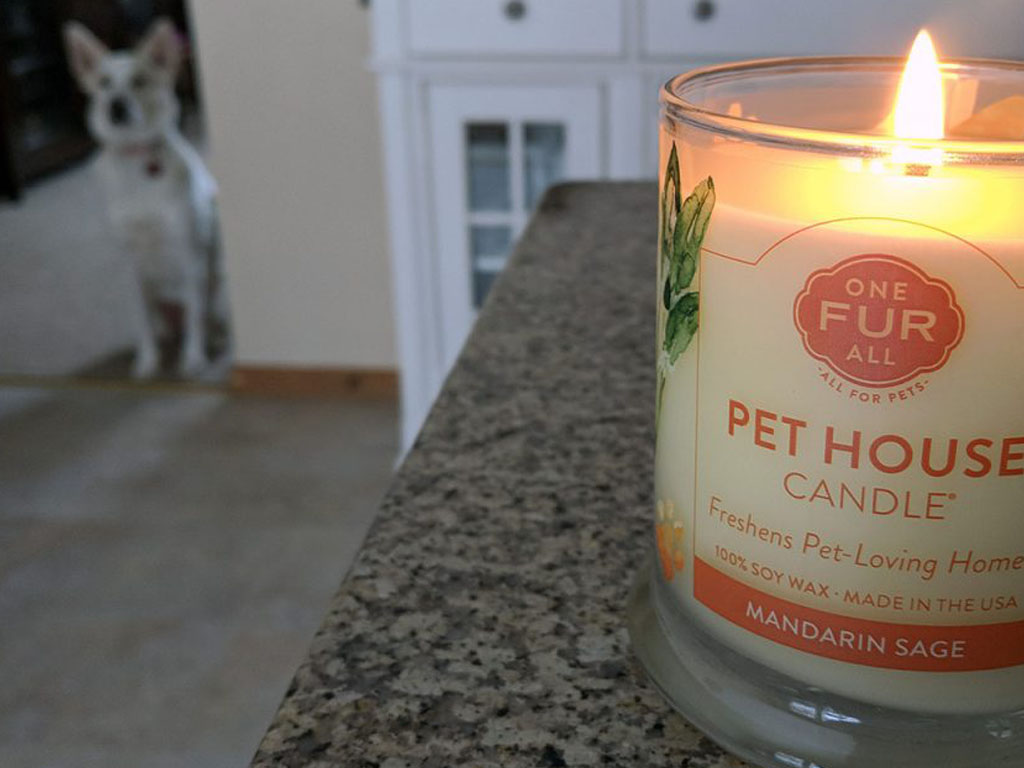 Made with an odour neutraliser and specially formulated to freshen pet-loving homes, this beautiful candle range is notable for its stylish glass holders complete with stunning illustrations.
It's not just a pretty face, however. This candle range works best if you burn them for 1-2 hours at a time and can also get rid of cooking odours as an added bonus!
One Fur All the Pets House Candles, Pet House, £15
---
See: Upcycled Gin Candles Could Be the Perfect Addition to Your Home
---
De-Stress Deodorizing Soy Candle For Pets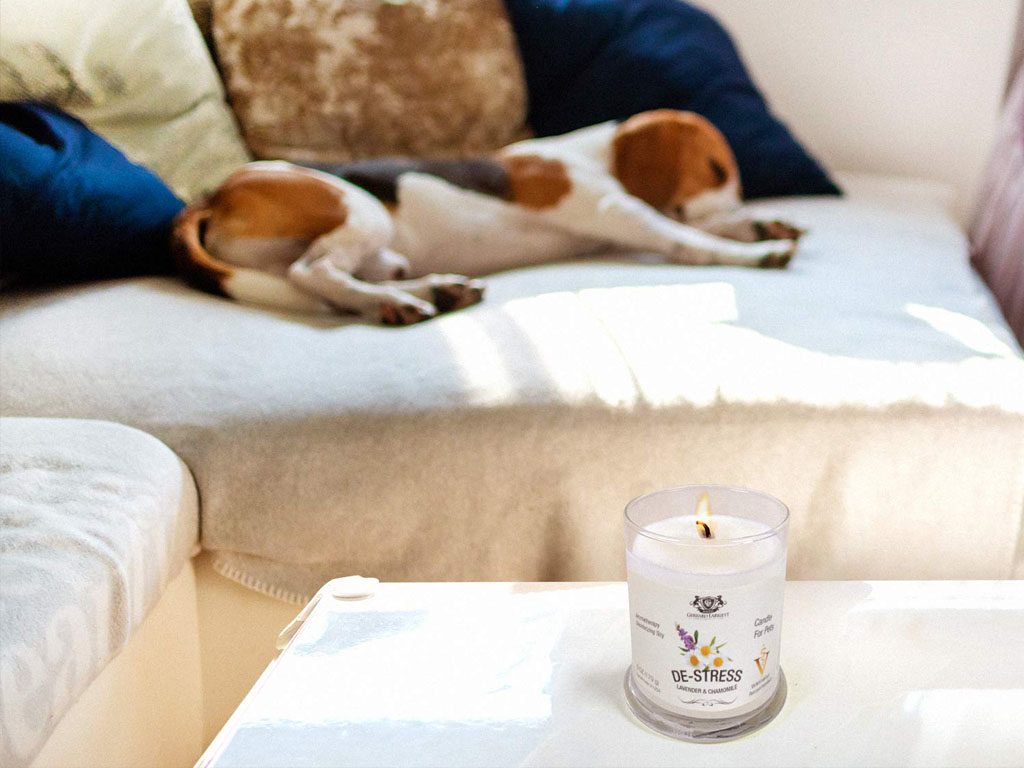 This candle may look something you'd find in a luxury spa but it's actually created for pets. Featuring a calming lavender and chamomile scent, this lovely addition to your home is also said to relax and de-stress your furry friends.
Feeling pessimistic? Pet owners are swearing the relaxing scent does indeed de-stress.
De-Stress Deodorising Soy Candle for Pets, Amazon, £14.87
---
See: 8 of the Best Winter Candles That'll Leave Your Home Feeling Cosy
---
Pet's FAVOURITE Odour Eliminating Candle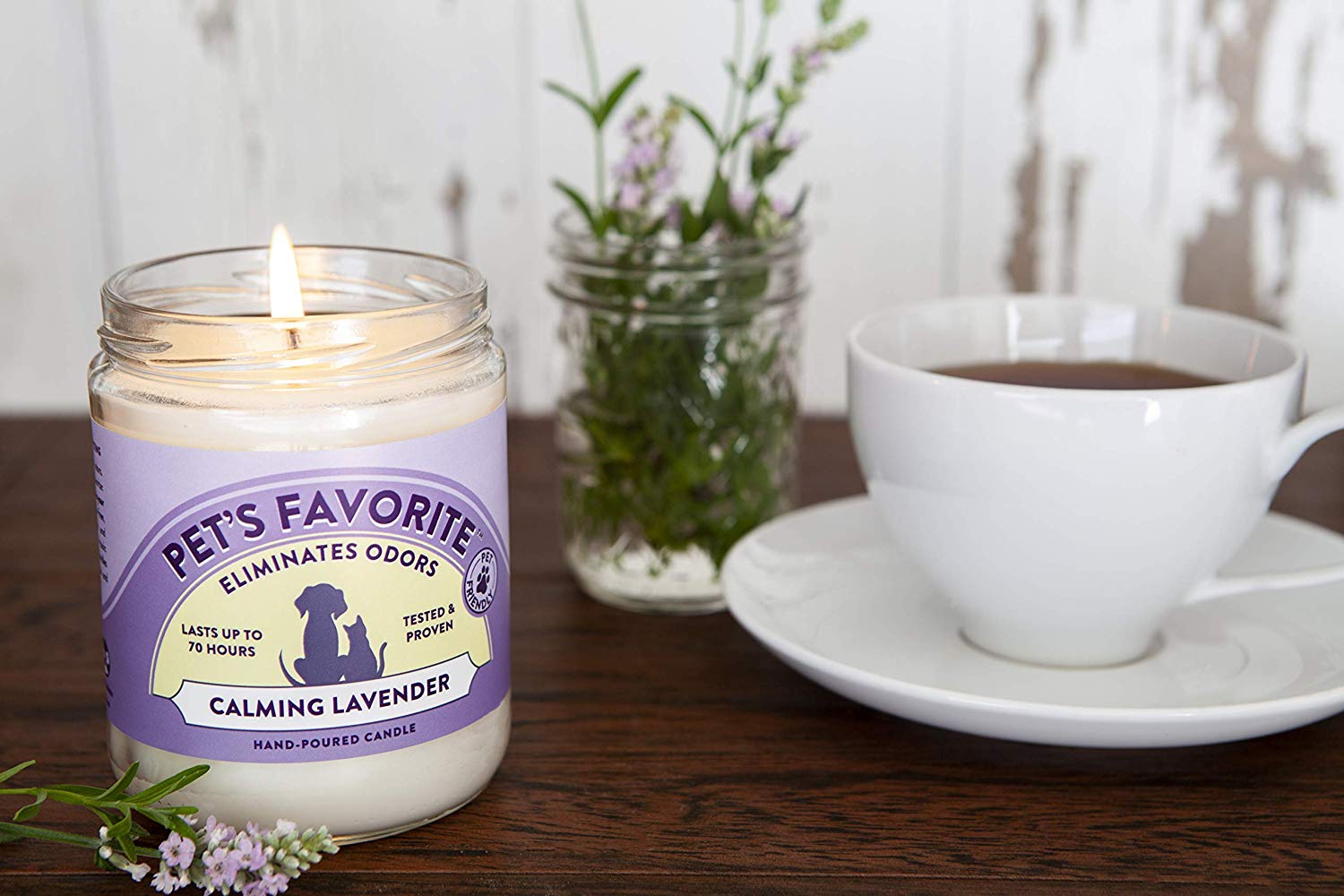 Made with a soy paraffin blend and a 100% cotton wick, 'Pet's Favourite' lasts up to 70 hours, delivering a soft and subtle calming lavender scent throughout your home.
Unlike pet sprays and refreshers, which simply mask odours this candle eliminates all nostril tickling pet smells with clean, non-toxic fragrances.
Pet's Favourite Odour Eliminating Candle, Amazon, £10
---
See: This Indiana Jones Style Cat Bridge Is Purrfect for Feline Explorers
---
little attic Pet Odour Candle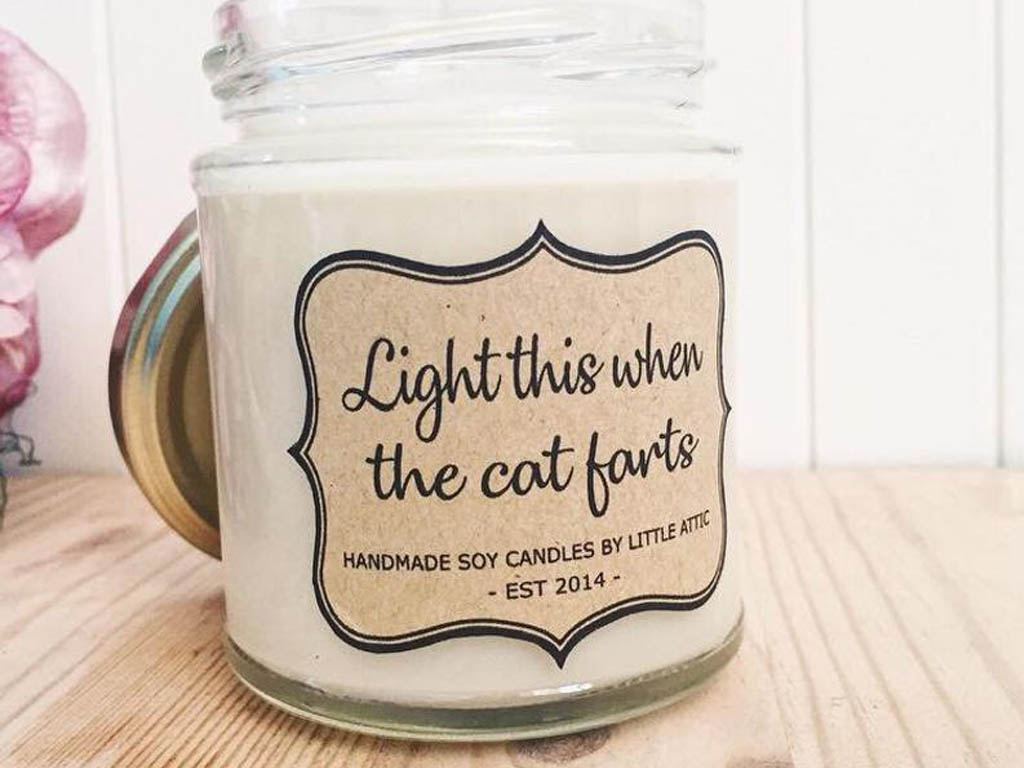 There's nothing like a novelty candle as a brilliant gift idea, but this brilliant creation from Etsy seller also does the job of removing odours quite nicely, replacing pet smells with a delicate fresh linen scent instead.
Plus, the smiles it raises alone is worth it!
Handmade Soy Candles, SarahsLittleAttic, Etsy, £6.90
---
See: You Can Now Buy a Bunk Bed For You and Your Dog
---
Sting in the Tail Smelly Dog Deodorising Candle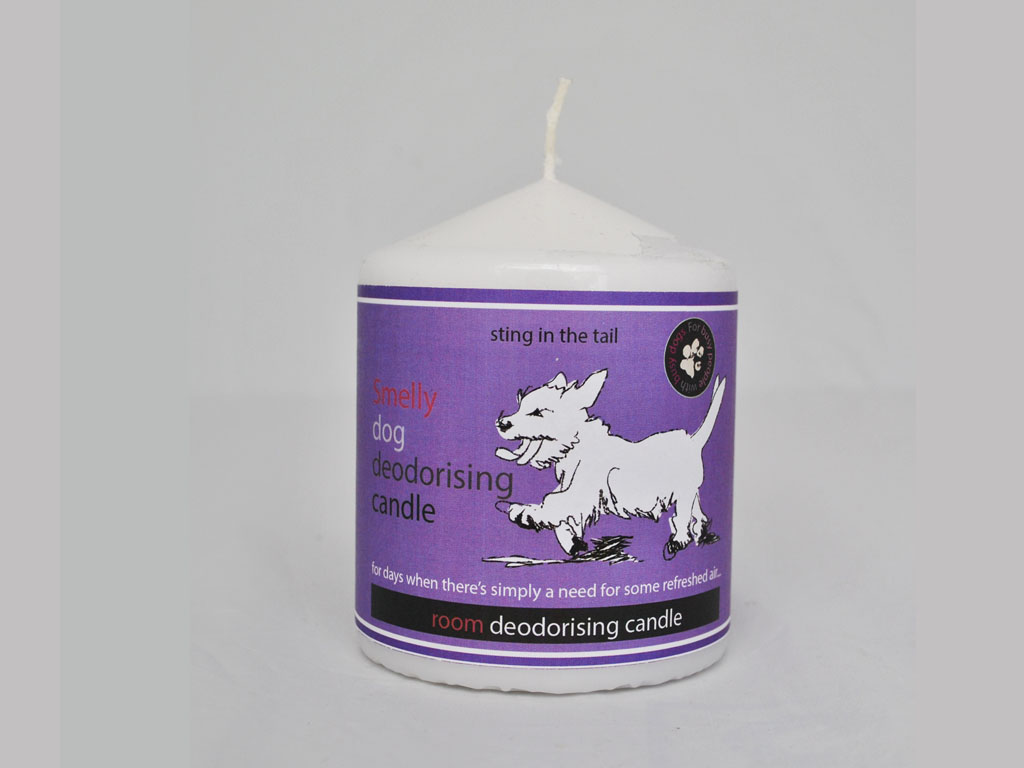 With a burn time of 35hrs, this doggy deodorising candle is perfect for those days when your furry friend is being extra stinky.
Based in the English Lakes District, Sting in the Tail has created a collection that is sourced and manufactured using as many products from the UK as possible.
The simple essence is about filling your home with beautiful fragrances and making sure you don't smell the lingering smells from your pets.
A bonus is the candles are designed to be eco-friendly, with raw materials used to create each candle from recycled sources.
Smelly Dog Deodorising Candle, Trouva, £5.95
Follow Inspiralist on Facebook and Pinterest for all your eco-friendly lifestyle and sustainable home decorating ideas.
Sign up to the weekly Inspiralist newsletter and get the top stories delivered straight to your inbox.
Sign Up