If you are worried about your cat scratching your furniture, or becoming bored while you are away from your home, there is now a cat playwall that'll offer your moggy an endless supply of entertainment.
Cats are generally difficult to please. They like what they like. They can often find something to keep themselves busy when they are able to roam outside, but if they are house cats you have to find inventive ways to keep them entertained, especially if you want to save your sofas, curtains, carpets and chairs from being clawed at.
The Cat Mod by CatastrophiCreations is here to rescue your bored moggy, and furniture, with an ultimate play station for scratching, climbing and sleeping all over.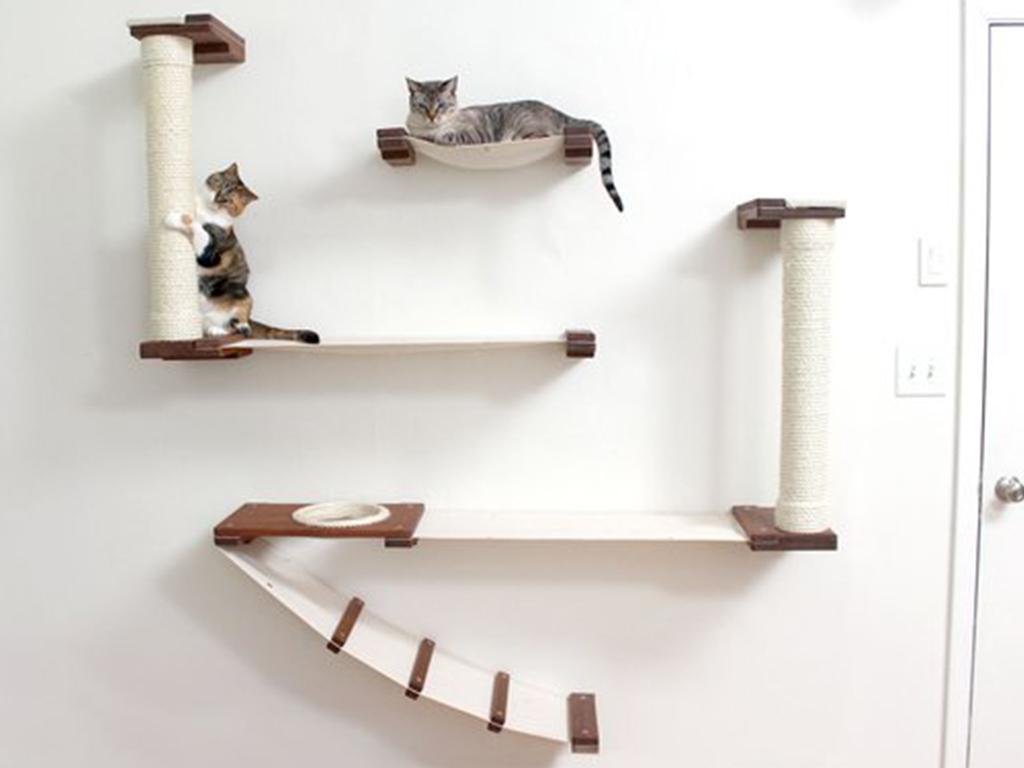 What's included
Whether it be scratching on one of two scratch poles, relaxing from a perch in a hammock or looking for a quick getaway down an escape hatch, the cat mod features a wide array of fun accessories your feline friend will enjoy playing with.
The beauty of the mod however, is that it can be arranged in any way you want. Meaning if your cat becomes tired of how it is built you can easily change up the design to keep them engaged.
The mod fabric has five colour variations, black, navy blue, lavender, natural (pictured) and charcoal grey, while the fixtures come in either English chestnut, onyx or unfinished.
The fabric is removable and machine washable.
The mod is available to buy for £359.93 from CatastrophiCreations.
For more cat inspiration visit our cat house ideas which are sure to offer plenty of options for your moggies next house.
Follow Inspiralist on Facebook and Pinterest for all your eco-friendly lifestyle and sustainable home decorating ideas.
Sign up to the weekly Inspiralist newsletter and get the top stories delivered straight to your inbox.
Sign Up