This year is officially the year pets get fit if the trends are anything to believe. If it's not doggy training balls helping pooches slim down, it's a cat treadmill.
The latest pet innovation to exhibit at this year's CES conference, this interesting fitness equipment will actually get your cat to walk to burn off all those extra calories.
Looking almost like a giant hamster wheel, this exercise machine lets owners keep an eye on how much time your cat is spending on it.
The connected app can let you see just how many calories your feline is burning, so you can be sure they are getting an optimized level of daily activity.
Meanwhile, the unit also helps with the flexibility of your cat by encouraging longer strides as they walk or run.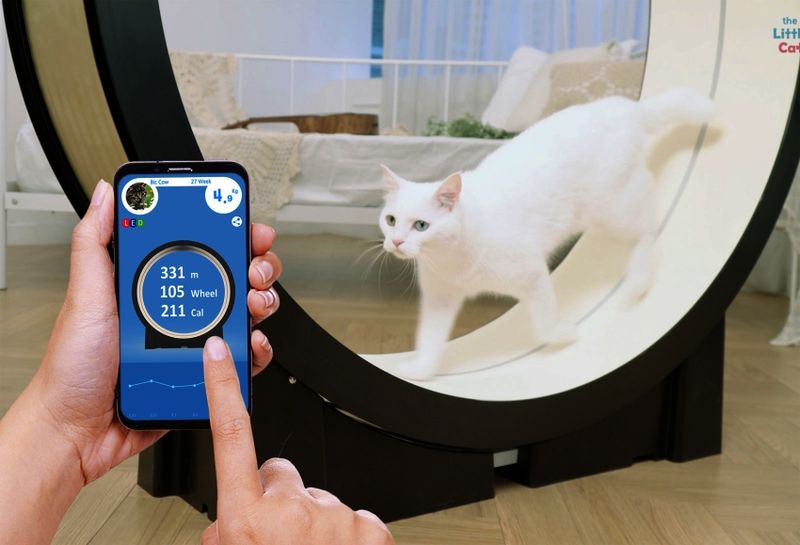 Of course, it doesn't come cheap.
The Little Cat Treadmill is priced at $1,800 (around £1,400) and is slated for availability starting later this year.
Whether there will be a version available in the UK, watch this space, but owners with chubby cats, dare to dream…
SEE: The Litter Box of the Future is Here and You Won't Need to Clean Out Your Cat's Poop Again
Follow Inspiralist on Facebook and Pinterest for all your eco-friendly lifestyle and sustainable home decorating ideas.
Sign up to the weekly Inspiralist newsletter and get the top stories delivered straight to your inbox.
Sign Up