If you ever wondered when a range of pet furniture that can seamlessly slot into your home would become available the time could finally be here.
If you are not keen on the look of typical pet home products, home decorating experts, Cox & Cox, have introduced a pet collection which has your home interiors in mind.
The collection features a range of fab pet items including rustic pet beds made from natural materials, collars and leads all designed to complement any style of home.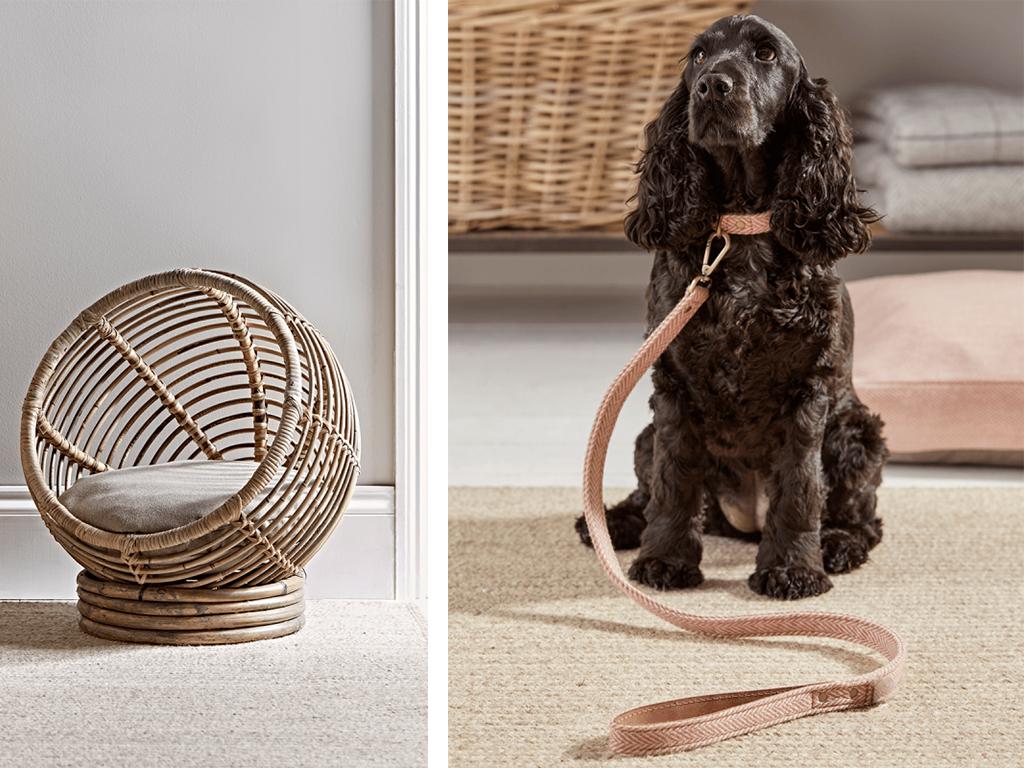 What is in the collection?
The Cox & Cox has historically managed to elegantly combine style with both practicality and comfort in their homeware range, and they have managed to replicate that formula with their pet range.
The 13-piece collection includes rattan pet houses, luxurious woollen beds, and matching collars and leads your pooches and cats will love to wear and relax on.
The rattan pet houses come in either small or large sizes depending on the size of your pets, and have been crafted from rustic round rattan in a sweet house shape with a matching cosy cushion.
For our feline friends, there is a snug cocoon style bed that has been designed with Cox & Cox's signature round rattan cocoon chair in mind. Each bed has the same rustic look and feel, with a matching round cushion for added comfort.
Prices range from £35 – £225, all products are available at Cox & Cox online.
Follow Inspiralist on Facebook and Pinterest for all your eco-friendly lifestyle and sustainable home decorating ideas.
Sign up to the weekly Inspiralist newsletter and get the top stories delivered straight to your inbox.
Sign Up