Hydration is one of the fundamental elements that ensures the healthy running of our body but also of our beloved pets.
However, it can be a bit tedious constantly checking on their water especially during the warmer months when they probably consume more of it.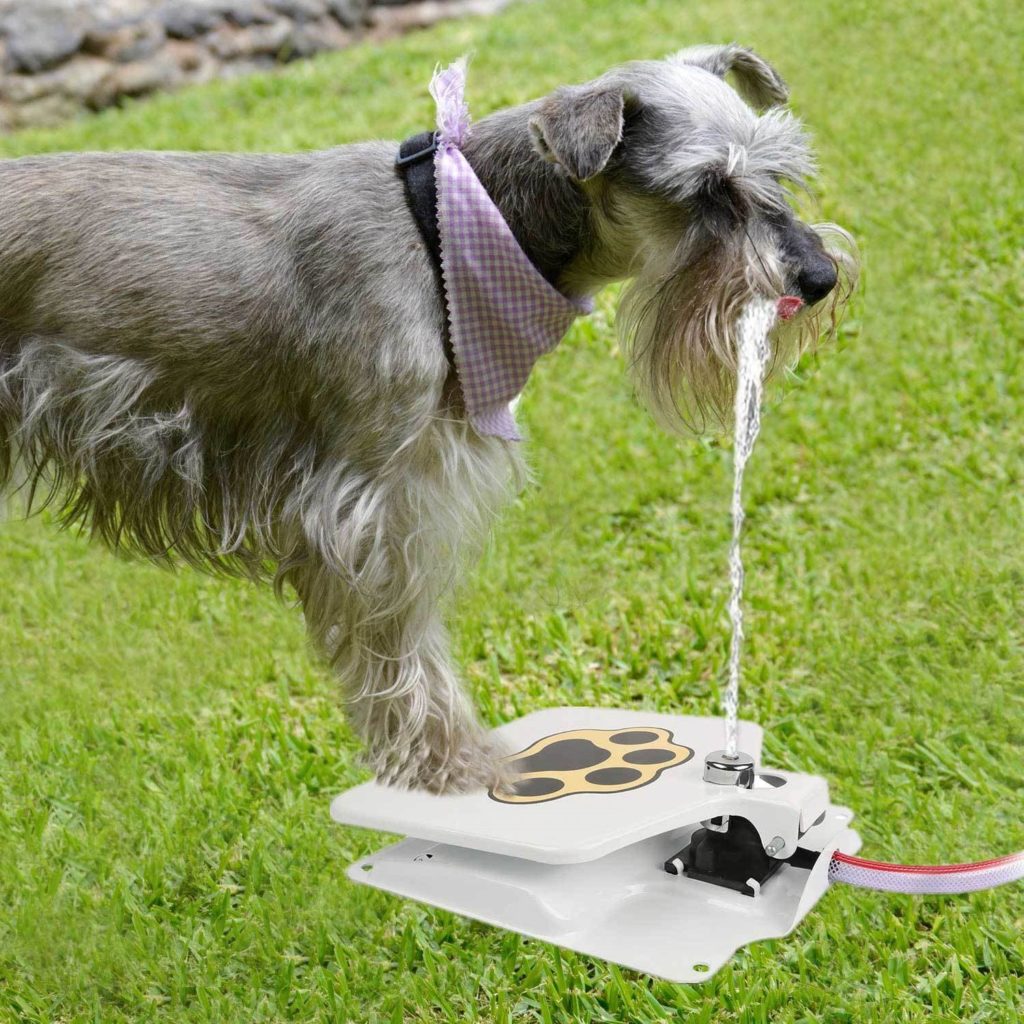 What if our four-legged friends became completely independent in taking care of their water intake? If only there was a solution to that.
Luckily there is the Outdoor Pet Fountain which gets activated by your pet thanks to a foot pedal that it features.
This invention provides your dog with constant access to fresh, clean water.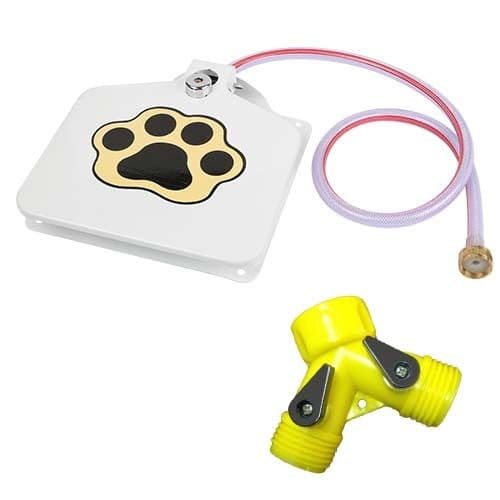 All they need to do is press on the paw design of the pad for a gentle stream of clean water.
With minimal training, the pet can easily be trained to perform this motion. Once the paddle is depressed, the valve is opened and water will flow in an upward motion into the pet's mouth.
This ease of operation encourages your dog to drink water whenever they want. The fountain never offers stagnant water, preventing water-borne diseases.
The Doggie Fountain uses a typical garden hose as a water source. The unit is quickly attached and the flow of water is adjusted at the hose's spigot.
No batteries to replace, no electrical cord!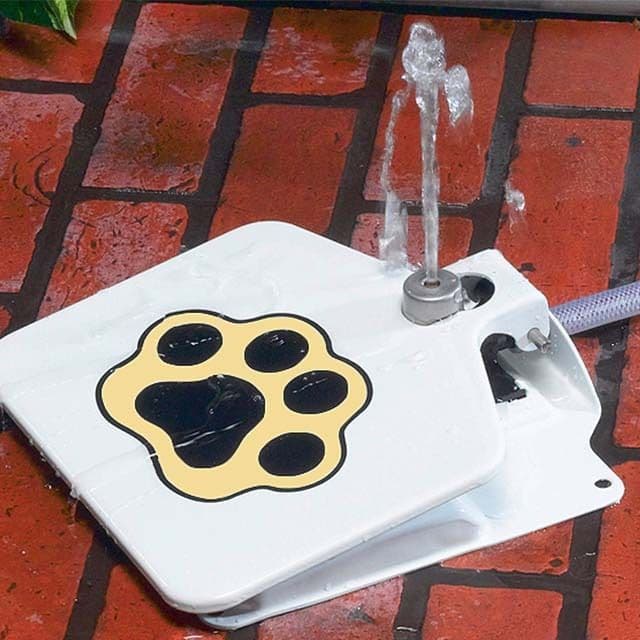 Features
This brilliant invention provides fresh water whenever your dog wants it as well as it encourages water drinking. It easily attaches to a hose or a faucet and it is easy to press the pad for water release.
Its heavy-duty manufacturing ensures its long life thanks to its durable heavy gauge steel.
Enjoy carefree summers while your pets have all the water they could possibly need.
You can get one of these Dog Fountains on Ebay for £17.99.
Follow Inspiralist on Facebook and Pinterest for all your eco-friendly lifestyle and sustainable home decorating ideas.
Sign up to the weekly Inspiralist newsletter and get the top stories delivered straight to your inbox.
Sign Up