If you have small or older pets who need a bit of help getting around the house, these comfortable ramps and beds are exactly what your best friend needs.
It is often a struggle for small or older pets to climb onto their favorite napping spots on your sofa or bed when you are not there to help them out. There is nothing worse than having your pets not free to relax around the house freely.
That will now be a thing of the past thanks to Fresh American and Annie Selkie. The two furniture designers have designed pet Wamps (ramps) and Woufs (beds) that your furry friends will love using – and never be left looking longingly at their favorite relaxing places again.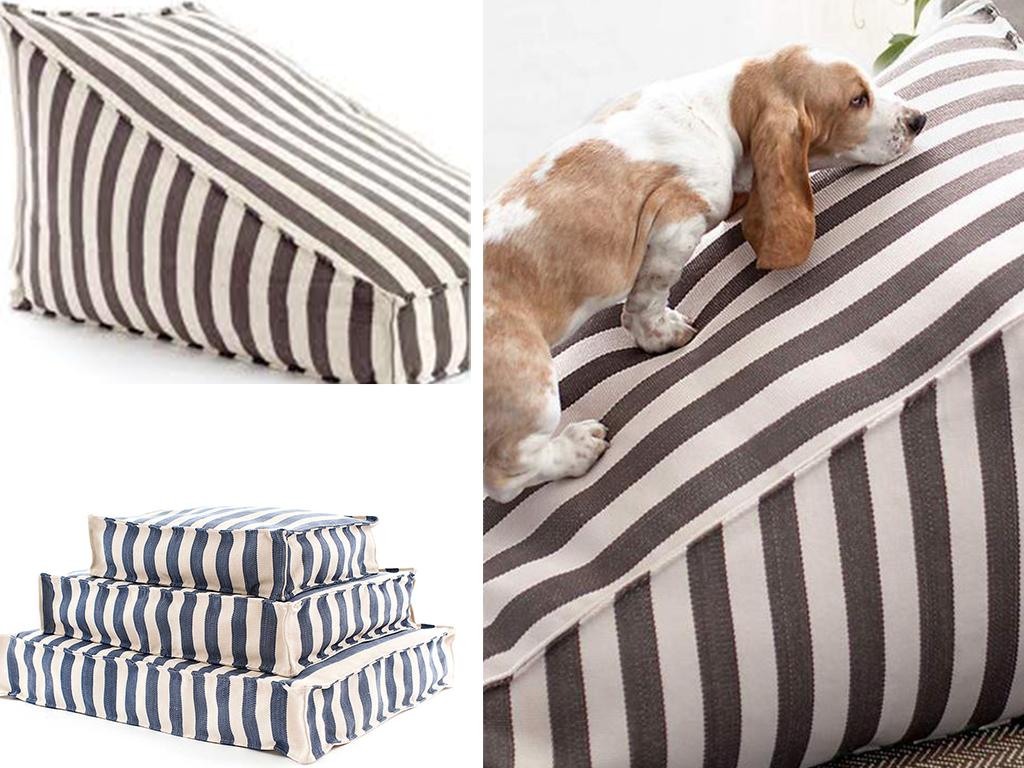 The Ramps and Beds
Designed to go anywhere thanks to its sturdy, lightweight construction and easy-to-celan polypropylene fabric, these classy-looking wamps and woufs are perfect for small dogs or older pets who need a little extra help indoors and outdoors.
The wamps (priced at £80) come in three striped colorways: charcoal, denim, or platinum. The woufs (priced from £112-£200) come in five variations: demin, platinum, navy, granite and light blue.
The Wamps and Woufs are available from Burke Decor.
For more pet inspiration visit our pet trend for 2019.
Follow Inspiralist on Facebook and Pinterest for all your eco-friendly lifestyle and sustainable home decorating ideas.
Sign up to the weekly Inspiralist newsletter and get the top stories delivered straight to your inbox.
Sign Up