If you feel frequent guilt at having to leave your beloved pal behind come holiday time, then you need to see this genius personalised pet suitcase cover.
Created by Firebox, you essentially just upload your pet picture via the wonders of the website and it comes back to you as a case cover so your furry friend can be with you in spirit.
Not to mention, it'll look pretty standout on the luggage reclaim lounge so there's no need to fear someone else will pick up that exact black suitcase everybody else has.
See: Hotel Booking Website Creates Themed European Pet Stays for Dogs Post Brexit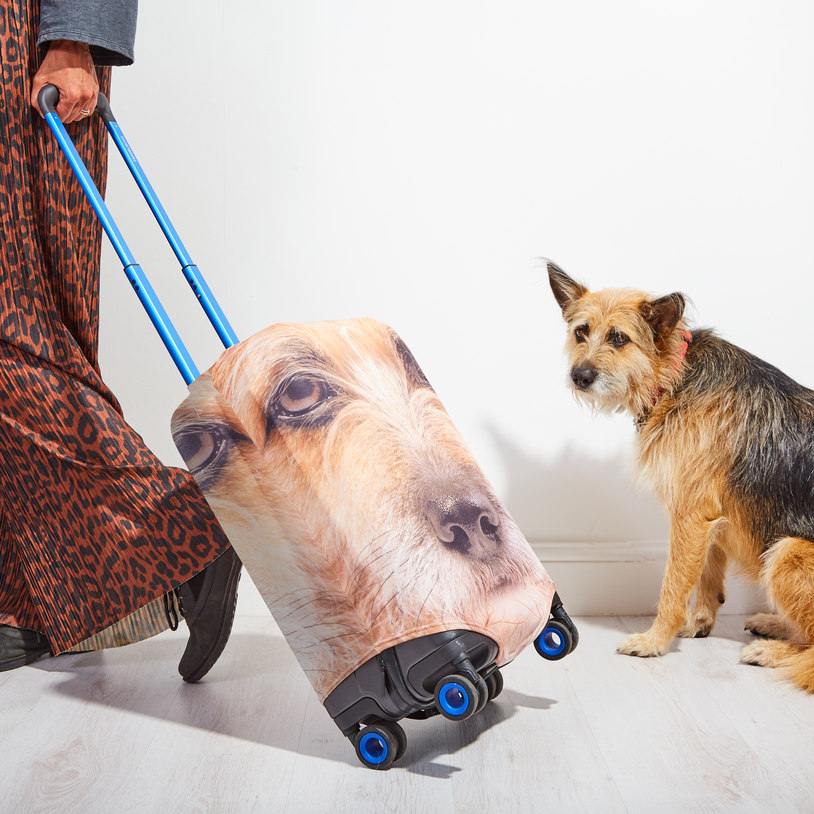 See: Every Dog Deserves a Bone-Shaped Pool This Summer
Of course, taking your fur baby on holiday can seem like a great idea but complications can often arise, typically ending in asking your friendly neighbour to keep an eye on them for you.
This way you can be safe in the knowledge your friend is being looked after, while keeping their cherished memory well and truly alive as you travel.
Personalised pet suitcases are available in three different sizes and are made from durable polyester spandex so they'll stretch comfortably to accommodate your bag, no matter how much it bulges. Genius!
Personalised pet suitcase covers are available from Firebox, priced from £19.99 according to size.  
Follow Inspiralist on Facebook and Pinterest for all your eco-friendly lifestyle and sustainable home decorating ideas.
Sign up to the weekly Inspiralist newsletter and get the top stories delivered straight to your inbox.
Sign Up