Reclaim your home from messy pets with this amazingly helpful all-in-one pet food storage station.
If you own a pet, or know someone who does, then where you feed them is often a large-scale mess. It is usually the dirtiest corner of the house, with puddles, crumbs, spilled pet food everywhere and just resembling an overall bombsite.
There is now a solution to help you take back your home from messy pets, the all-in-one pet feeding station. The station is kitted out with everything pet owners need to help them rid their home of all that annoying lose pet food and reorganise their accessories into handy storage spaces.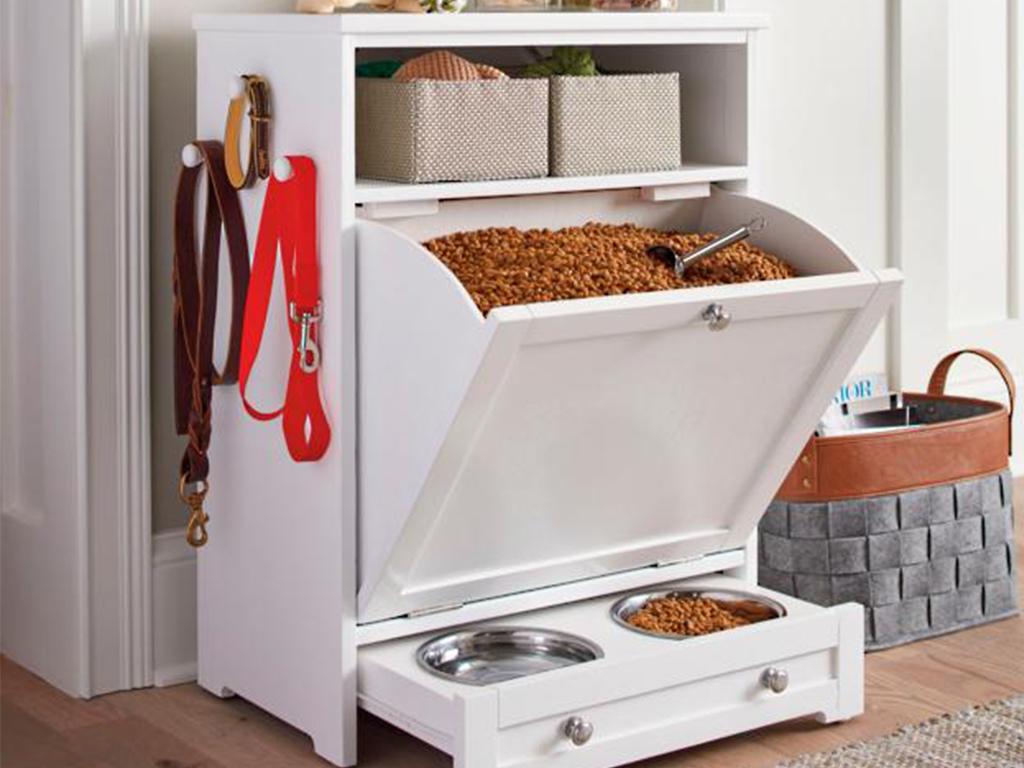 The FEEDING sTATION
The feeding station has a giant drawer in the middle that can hold all of your pets food, treats and accessories, and save your home from the constant horror of pet mess.
Just pour in your pets food from its bag and divy it out into their bowls, which are hidden under the main drawer, when it is feeding time.
The bowls can be pulled out and closed over when they are not being used, which will help enormously when trying to keep the area tidy and not smelly.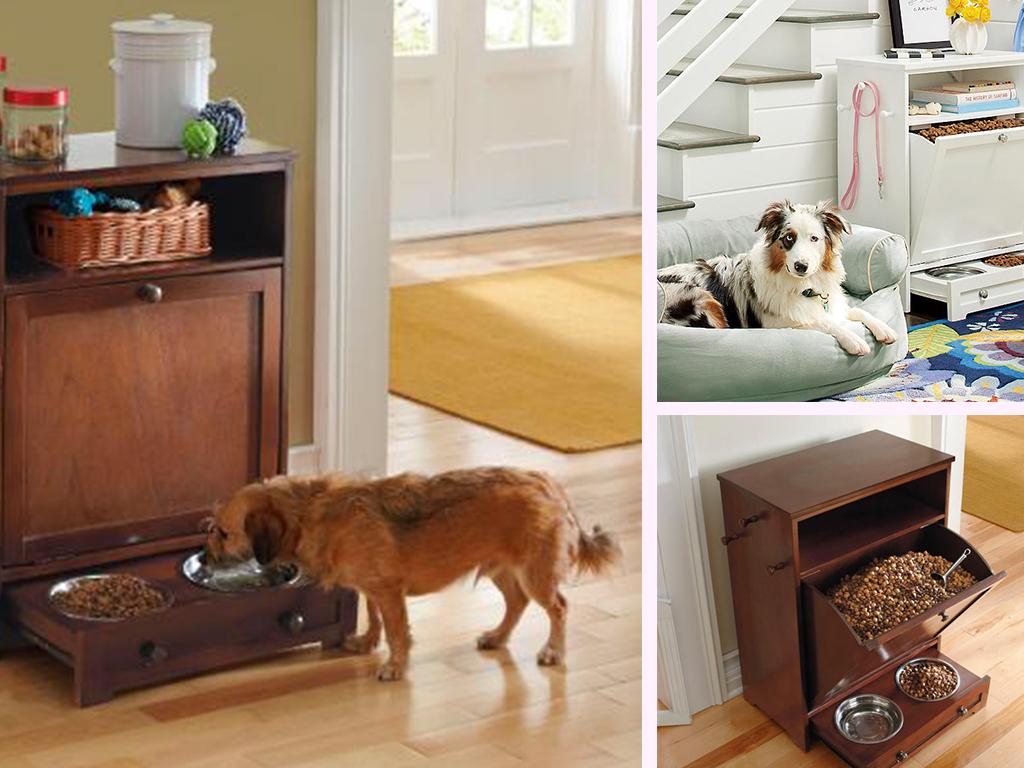 Above the large food drawer are a pair of shelves where you can store treats, extra toys, or other accessories you pet might need during the day.
On the side of the cabinet there are pegs for holding dog collars, dog leashes and other pet accessories.
The food storage area holds 10 lbs of dog food, comes with removable stainless steel food bowls, and is fully assembled upon delivery. The dog feeder station comes in either white or light brown colour.
The all-in-one feeder can be purchased for £245.95 at Grandin Road.
For more inspiration for pets visit our contemporary pet gift ideas.
Follow Inspiralist on Facebook and Pinterest for all your eco-friendly lifestyle and sustainable home decorating ideas.
Sign up to the weekly Inspiralist newsletter and get the top stories delivered straight to your inbox.
Sign Up