If you're looking for the perfect family activity this Easter weekend, you probably didn't expect you'd consider creating knitted mice.
Yet, that's exactly what charity SPCA Auckland Centre, based in New Zealand, have suggested after recently been inundated with abandoned kittens.
See: Battersea's Loneliest Cat Is Looking for a New Home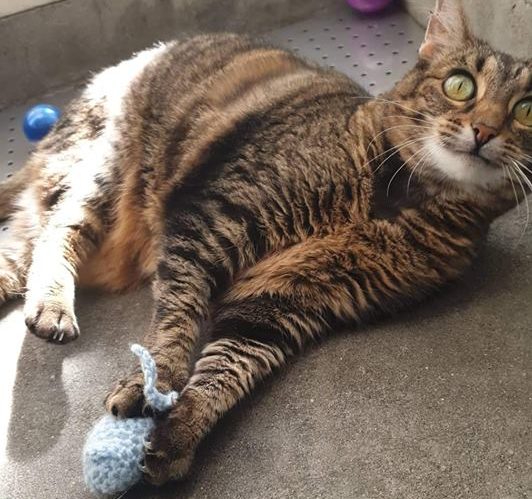 See: This Genius Book Will Show You How to Create Knitted Hats for Your Cats
As well as a future home, the furry friends are in need of one very special thing: their very own knitted mouse.
Writing on the SPCA Auckland Centre Facebook page, the charity wrote:
"WE DESPERATELY NEED KNITTED MICE!
We are getting loads of kittens in and have no mice for any of them."
The post then asks kind members of the public to consider knitting mice for the kittens as an Easter weekend activity.
The idea is that eventually every kitten at the centre will get their own mouse and they've provided a full step-by-step instruction guide on how to do so.
Of course, as the centre is based in New Zealand,  sending over your knitted mice could prove quite a task but the idea does provide a brilliant craft project for your own pets at home this Easter.
If you're not quite over Easter eggs for pets, why not treat your kitties to a homemade mouse?
It could even be a great way to give something back to your local homeless cat shelter!
See: Crazy Cat Lovers Can Now Show Their Love With This Bonkers Bedding
Follow Inspiralist on Facebook and Pinterest for all your eco-friendly lifestyle and sustainable home decorating ideas.
Sign up to the weekly Inspiralist newsletter and get the top stories delivered straight to your inbox.
Sign Up