If you are tired of looking at messy pet beds that don't fit into the style of your home or are thinking of moving them into the house from outdoor abodes, these stylish pet houses are exactly what you are looking for.
There are lots of variations of pet houses around but they often they don't quite fit in with the style of your home, and sometimes make everything just look cluttered and messy.
That will be a thing of the past with these contemporary designed, stylish wooden pet houses from Original Dog Furniture, that'll seemlessly slip into any home – and your pet might even love them too.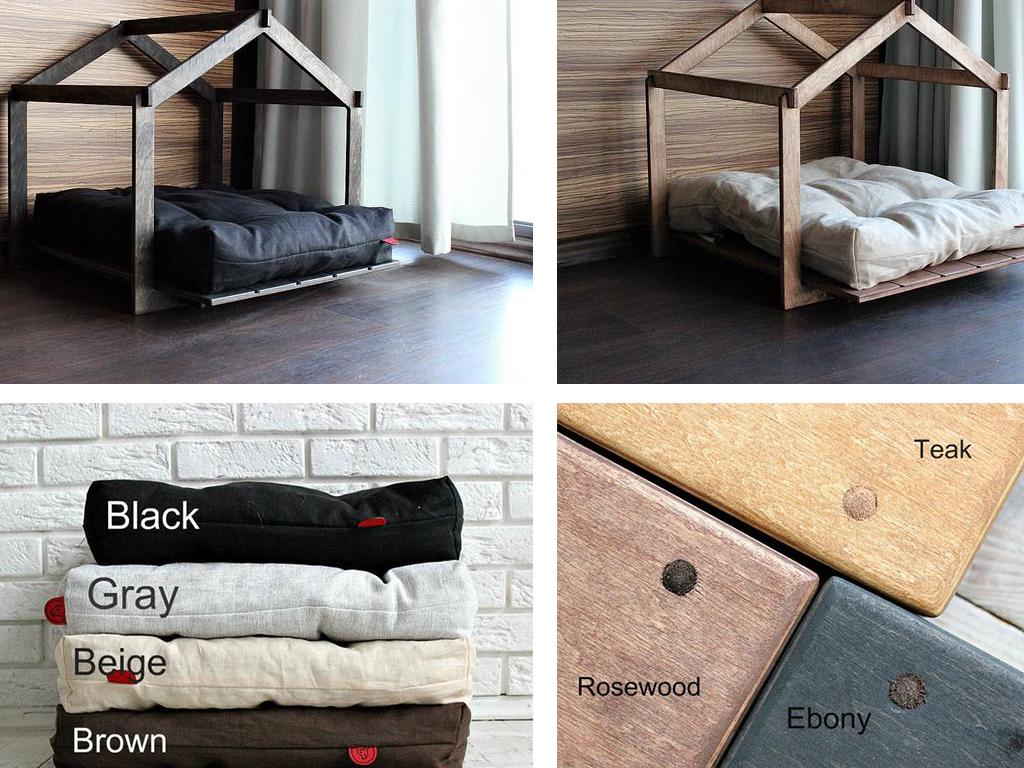 The Houses
The clean lines and minimally-finished look hit the less-is-more feel on the head perfectly.
Each house is handmade and produced using quality plywood with safe oil colouring. The comfy pillow is also included, which your pets will never want to leave.
The houses come in two sizes: 19.6 x 25.6 inches or 23.6 x 31.5 inches and a choice of three different colours: teak, rosewood and ebony. The pillows come in four different colour variations: brown, grey, black or beige.
The smaller house is priced at £144.99 with the larger £177.39.
The pet houses are available to purchase from Original Dog Furniture.
For more pet accessory inspiration visit our pet trend 2019.
Follow Inspiralist on Facebook and Pinterest for all your eco-friendly lifestyle and sustainable home decorating ideas.
Sign up to the weekly Inspiralist newsletter and get the top stories delivered straight to your inbox.
Sign Up