We all know dogs can be real life heroes but now you can make them feel like one too with this brilliant super dog cape.
Featuring a glittering lightning bolt and metallic trim for a superhero style finish, it's created with 100% soft polyester, alongside riptape and elasticated bands for adjustability ensuring the perfect fit.
You also just can't miss the vibrant red colour, which makes it feel like something out of a Marvel superhero movie.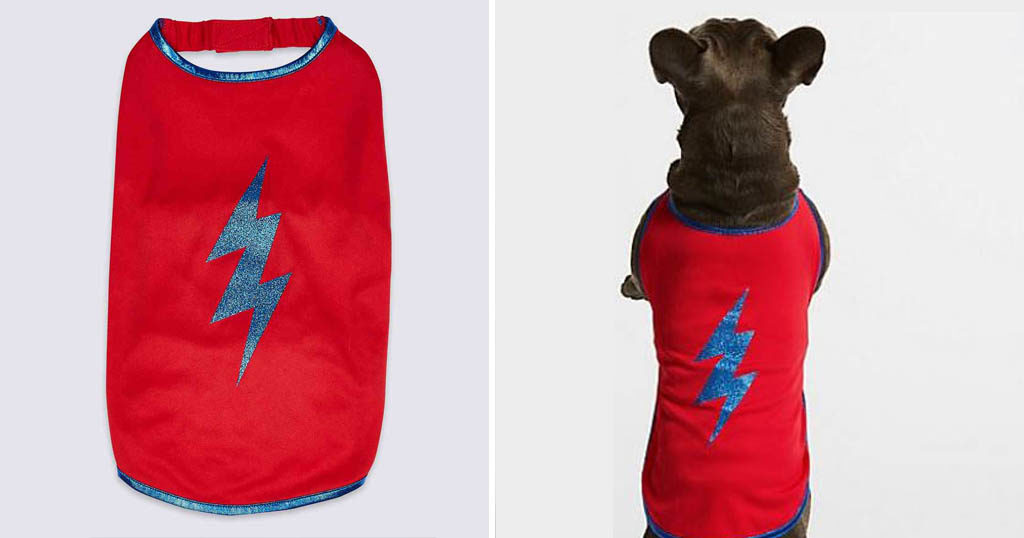 SEE: 3 Tips for Creating a Marvel-Inspired Interior
Available in sizes XS-S to M-L, the cape can fit a variety of dogs but would probably suit smaller breeds perfectly.
Plus, as it's machine washable too, it'll be ready for their next dress up days in no time.
SEE: Dog Costumes Can Be a Creative Way to Dress Up Your Pooch
Whether you're just looking to give your pooch a little shelter from the weather or they have a puppy party engagement coming up, this perfect pet coat could do the job nicely!
Super Dog Fancy Dress Up is available now via Marks & Spencer for £5.
Follow Inspiralist on Facebook and Pinterest for all your eco-friendly lifestyle and sustainable home decorating ideas.
Sign up to the weekly Inspiralist newsletter and get the top stories delivered straight to your inbox.
Sign Up