Not that National Pet Day should be an excuse to love or "be nicer" to your pet than any other day, but it is definitely a good excuse to show your love for your four-legged companion anyway.
In the name of pet parents' love for their pets, the Range has just launched an exclusive spring collection for pets in time for National Pet Day.
See: This Cox and Cox Pet Collection Will Seamlessly Fit into Every Home
This collection consists of three different colours which are: green, blue or black.
What is included is a pet bed, and bowls which come in three different sizes.
The designs were especially conceptualized to welcome spring as the patterns are all about flowers and a light colour palette.
You don't have to worry anymore about your pet home products looking dull as these will definitely provide a pop of colour in your home.
See: Here's How to Convince Landlords to Allow Pets
This collections has just been launched in your local store hence why it's listed on the website yet.
Usually beds range from £17.99 – £19.99 while pet bowls range from £1.99 – 4.99.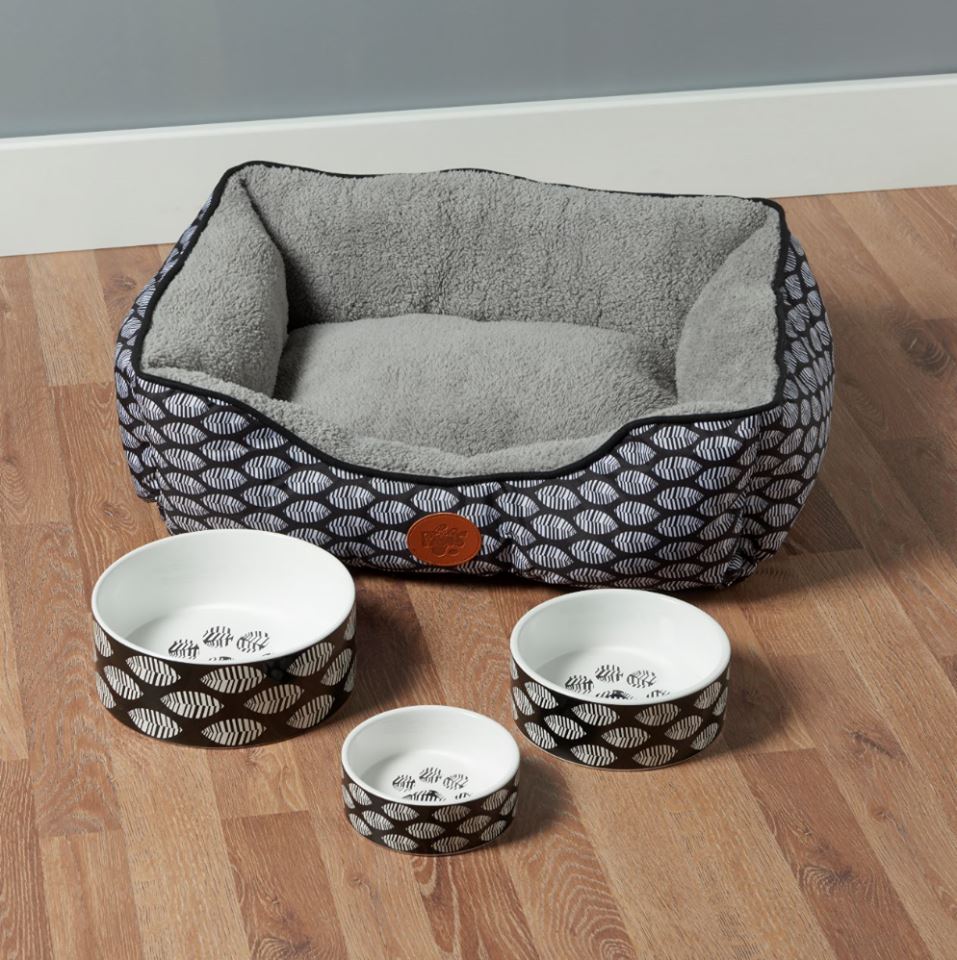 See: These Stylish Sofa Covers Can Update and Pet-Proof Your Furniture in an Instant
Follow Inspiralist on Facebook and Pinterest for all your eco-friendly lifestyle and sustainable home decorating ideas.
Sign up to the weekly Inspiralist newsletter and get the top stories delivered straight to your inbox.
Sign Up