If you're aware of Persie Distillery you will probably know about them teaming up with PADS (Perthshire Abandoned Dogs Society) over the festive season to create their Spaniel Gin. This time they have launched a Dachshund gin liqueur and we couldn't be more excited.
Their Dachshund expression is a lime gin liqueur, made using freshly pressed limes with fruit left over from our award-winning Zesty Citrus Gin.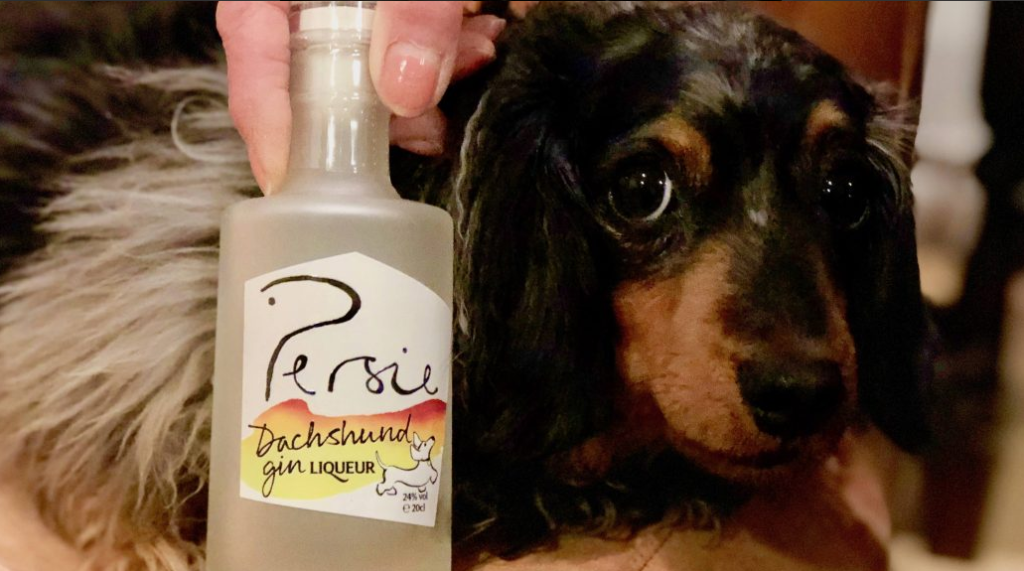 Created to be just like the breed, Dachshund Gin Liqueur is the perfect balance of sweet and sharp! Bursting with zest, it has a long body and is best served short.
As with all their dog gins, Persie Distillery is proud to support PADS by donating £1 per bottle to help rescue and rehome unwanted dogs.
Pop into Persie Distillery on 13 April to sample batch 1 of Dachshund Gin Liqueur – served on the rocks and in cocktails. There will also be doggie treats plus meat and veggie sausages on the go!
Gin-drinking dog-lovers are welcome – and take your puppies too! All you are asked to do is to drop a line to snifter@persiedistillery.com so they can estimate numbers for the day.
Dachshund is the third in their dog gin range – the others include: Labrador Gin. Like the breed, this is traditional, soft in the mouth and warming (made with juniper, cardamom and coriander).
The Spaniel Gin like the breed, this is spicy and lively on the palate with a gentle coating (made with mace, cinnamon and bay leaves).
From The Gin Kin
Follow Inspiralist on Facebook and Pinterest for all your eco-friendly lifestyle and sustainable home decorating ideas.
Sign up to the weekly Inspiralist newsletter and get the top stories delivered straight to your inbox.
Sign Up